Every gay porn video and gay porn image gallery of Calvin Chambers.
Hair Color: Brown
Sign: Unknown
Eye Color: Brown
Dick Size: 8 inch dick
Height: 5'9″
Cut / Uncut: Cut / Circumcised
Weight: 165lbs
Sexual Positions: Versatile
Calvin Chambers scenes at Next Door Studios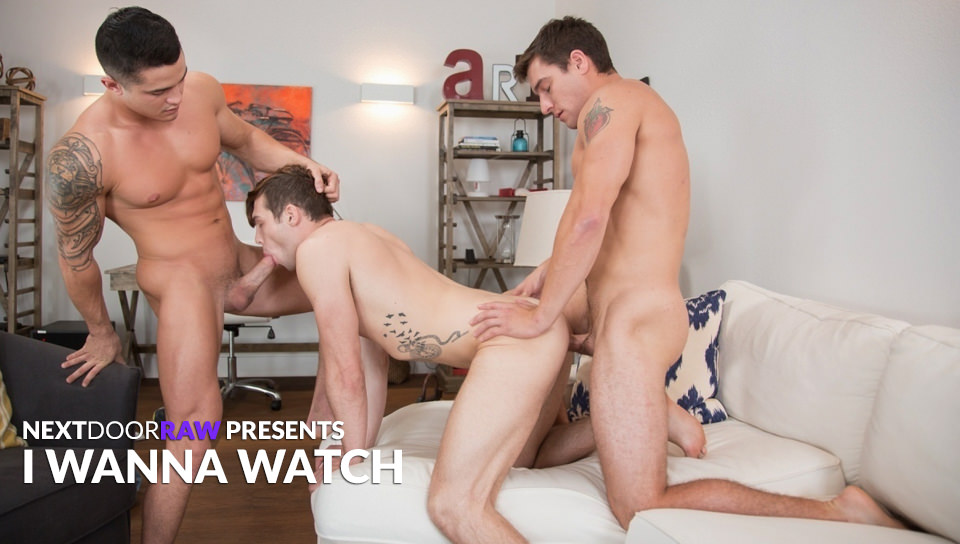 After talking about it with his buddy Jordan Boss, Calvin Chambers finds himself hooking up a different kind of online hookup. Christian Bay is ready, willing and down to fuck, but Calvin tells him he really just wants to watch Christian and Jordan go at it.
Christian seems to be ok with it, and Jordan is definitely down with the program, so as Calvin sits in a corner and strokes himself off, Christian and Jordan go at it, stripping out of their clothes as Christian goes down on Jordan's cock, deep throating him as Calvin looks on.
Jordan returns the favor as Calvin gets rock hard, and he decides to join in after all, standing and making his way over to Christian, shoving his cock in Christian's mouth as Jordan stands and readies himself to plow Christian's hole. Jordan plunges his raw cock deep inside Christian as Calvin continues to face fuck him.
They pig roast Christian who proves to be quite the cock pig. Sweaty and loving it, Calvin tells Christian to sit on his dick and take a ride, and Christian obeys while Jordan looks on.
Calvin fucks Christian to submission and then they switch one more time, positioning Christian on his back as Jordan takes one last crack at Christian's hole, pounding him missionary before pulling out and wetting Christian with his load just as Calvin pulls his dick out of Christian's mouth and gives him a nice facial.
As Christian lay cum covered, he asks if he gets to cum, and both guys tell him he can do whatever he wants, as they leave him lying there, fucked and forgotten…Join them!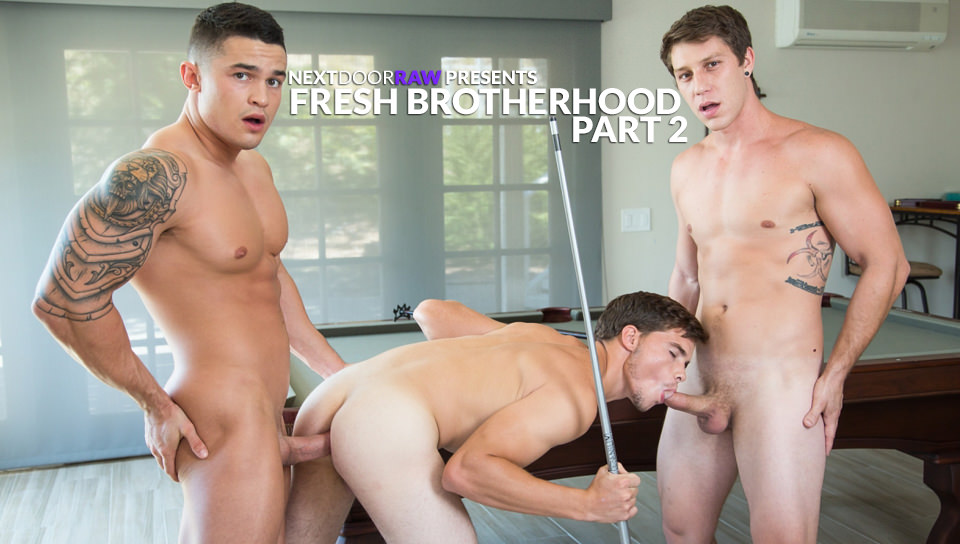 Fresh off their newly minted brotherly hook up, but still waiting for their parents to officially tie the knot, Calvin Chambers and Paul Canon now find the annoying neighbor boy, Dakota Young knocking at their door.
Paul and Calvin are quick to try and get rid of Dakota, when he suddenly asks if it's because the want to fuck again. Paul and Calvin look ghost white with embarrassment, and as Dakota holds up his phone, they realize he's suddenly holding all the cards.
'Fuck me,' Calvin exclaims, but Dakota tells him he actually had the opposite in mind, eyeballing Calvin's package through his shorts. Calvin and Paul instantly shift to punish mode, as they shove their cocks in Dakota's mouth, letting him take turns as they each choke him out with their dicks.
Calvin wastes no time bending Dakota over and shoving his raw cock in Dakota's hole, fucking him as hard as he can while Paul continues to gag him with his cock. Dakota then mounts Paul as Calvin slaps Dakota with his dick.
Dakota deep throats him while Paul long dicks him, and then they switch one more time as Calvin fucks the jizz out of Dakota just as Paul dumps his load on Dakota's face. Calvin follows suit and pulls out just in time to nut all over Dakota's hole, drenching him with a nice, thick batch.
Seems like their little neighborhood fuck club just added a new member…Join them!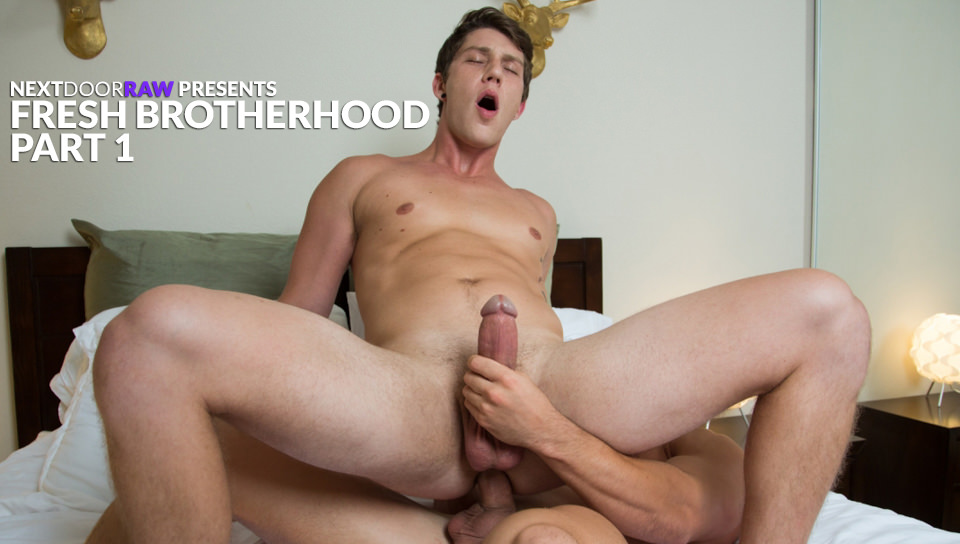 Having to attend his father's wedding is strange enough for Paul Canon, but when he finds out his dad's wife-to-be has a hot son who is also staying at the house they've rented for the wedding weekend, he doesn't know what to make of the situation.
On the other hand, Calvin Chambers knows all about Paul, having already heard all about him, including his recent break up. When Calvin over-hears Paul telling his friend on the phone that he thinks Calvin is cute, Calvin decides to initiate a little brotherly bonding.
Cornering Paul in the sauna, Calvin's hard on is right in Paul's face, and he's forced to admit that it's been a while since he's gotten any. That's all the hint that Calvin needs, as he pulls Paul's towel off and begins to suck his dick.
Deep throating him, Calvin takes all of Paul's cock to the base, gagging on the shaft as Paul gets rock hard in no time. He throws Calvin against the wall and returns the favor, as Calvin's muscles tighten as Paul sucks him long and deep, stroking himself all the while.
Once Calvin is nice and hard, Paul suggests they make their way to the bedroom to finish each other off.There, he gets on all fours and tells Calvin to fuck him hard, and his brother to be does he's instructed, raw dogging Paul's hole and pounding him completely, fucking Paul's brains out before giving him control.
Paul mounts Calvin and rides him reverse, bouncing on his cock with his bubble butt before grinding nice and slow on Calvin's long stroke thrusts. Paul is rock hard as he bounces up and down, and ready to burst, he tells Calvin he wants him to fuck him hard again, laying on his back as Calvin spreads his legs and fucks the cum out him.
Paul spits a huge load all over himself and tells Calvin to do the same, so he pulls out and loses his load all over Paul's hole, sticking it back in as it throbs at the head, and looking Paul into the eye and asking, 'How was that, bro?'…Join him!