Every gay porn video and gay porn image gallery of Alex Grand.
Hair Color: Brown
Sign: Unknown
Eye Color: Brown
Dick Size: 8 inch dick
Height: 5'9″
Cut / Uncut: Cut / Circumcised
Weight: 165lbs
Sexual Positions: Versatile
Alex Grand gay porn scenes at Next Door Studios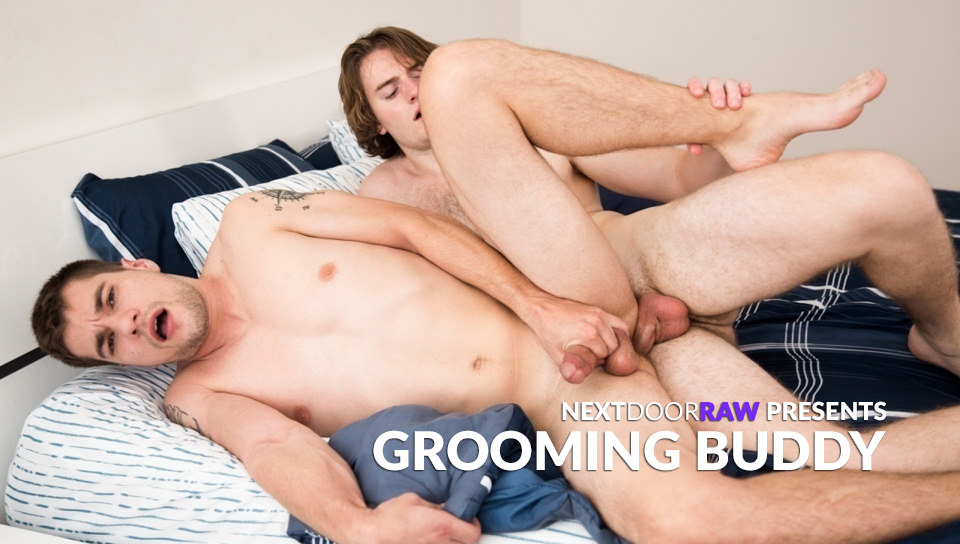 After knicking the back while trying to give himself a haircut, Princeton Price asks roomie Alex Grand to do some damage control, but instead, he catches Alex checking him out in the mirror.
Princeton asks him if he's gawking and Alex denies it, but Princeton persists and Alex tells him he's at least thought about it. Princeton admits he's thought about it too, and suddenly, Princeton's hair is the furthest thing from both of their minds.
Instead, Alex leads Princeton back to his room, deciding to let his hair down and follow his desires. They kiss hard and Princeton pushes Alex back onto the bed, falling to his knees as he begins to suck Alex off.
Alex gets hard as Princeton proves he has indeed been thinking about this, and he unleashes his inhibitions as Alex pushes his head further down onto his hard on. After returning the favor, both guys are hard and ready for what comes next.
Alex positions himself behind Princeton and slides his bareback cock deep inside Princeton's hole, working him slowly at first, then picking up the pace and beginning to fuck him harder.
Princeton moans loudly as Alexs fucks him all over the bed, sliding behind him and pounding him from the side as Princeton strokes his cock.
Princeton is ready to shoot as Alex pulls out and blasts his hole with his load, and as he does, Princeton simultaneously loses his load all over himself.
Covered in cum, it looks like both guys are headed back to the restroom to clean up another mess…Join them!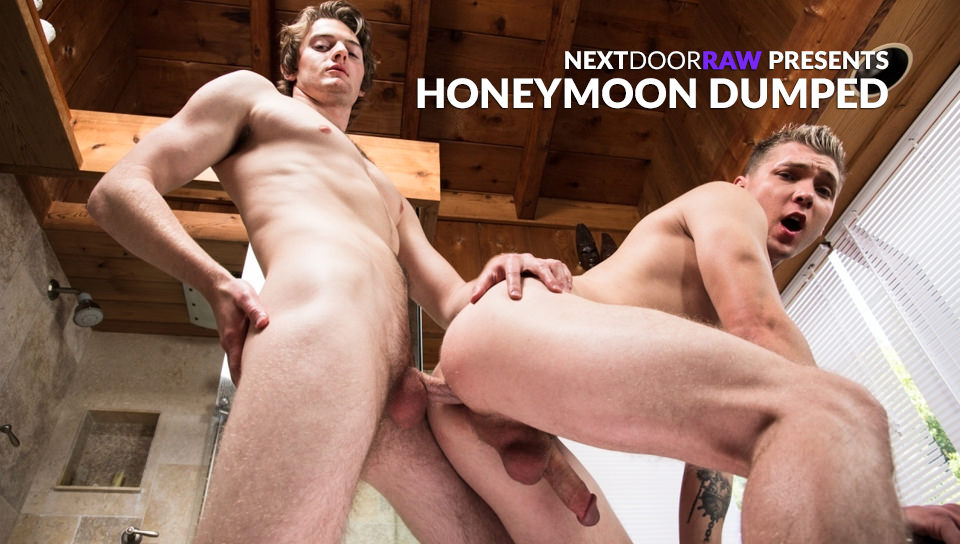 Trailing him to his hotel room, Elye Black tells Alex Grand he couldn't help but overhear that Alex is staying at the hotel alone.
Alex sadly recounts that he had booked the room for him and his fiance', but now that they have broken up, there will be no wedding and certainly no honeymoon.
Elye tells Alex he's sorry but that the two of them can make the most of it anyway. Alex seems open to the idea and they agree to meet for drinks.
When Elye comes up to Alex's room, he finds Alex still not ready, about to hop in the shower. Elye quickly does the math in his head and decides his best bet is to join Alex in the shower.
Alex doesn't seem to mind, especially when Elye falls to his knees and takes Alex's deprived cock into his mouth.
Alex can't believe how much better Elye is at sucking dick than his ex, and he decides right then and there to just go with it, first returning the favor to Elye, then bending him over and plowing him from behind.
Elye takes every inch willingly, all according to plan, as Alex fucks him all over the bathroom.
They move out to the bedroom as Alex lays Elye on his back and proceeds to pound him until he cums.
Elye spits his load onto his chest as Alex pulls out and douses him with his jizz.
As they lay there in the afternoon twilight, Elye reminds them they have the whole weekend to do it again.
Suddenly this honeymoon doesn't seem so bad to Alex…Join them!