All gay porn pics and gay porn videos of Aston Springs.
Hair Color: Brown
Sign: Unknown
Eye Color: Brown
Dick Size: 8 inch dick
Height: 5'9″
Cut / Uncut: Cut / Circumcised
Weight: 165lbs
Sexual Positions: Versatile
Men gay porn scenes of Aston Springs
In the final installment of Wet Dreams, Aston Springs and Bentley Michael enjoy the warm lust-filled waters as they dive deep, kissing in the pool like they never want to come up for air.
Out of the water, Aston deep throats Bentley's cock, then the blond top eats Aston's ass until he moans, then fucks him doggy style.
The guys take a quick break for a steamy 69 before Ashton rides Bentley till he cums, then sucks out the top's jizz…Join them!
Extra Big Dicks gay porn scenes of Aston Springs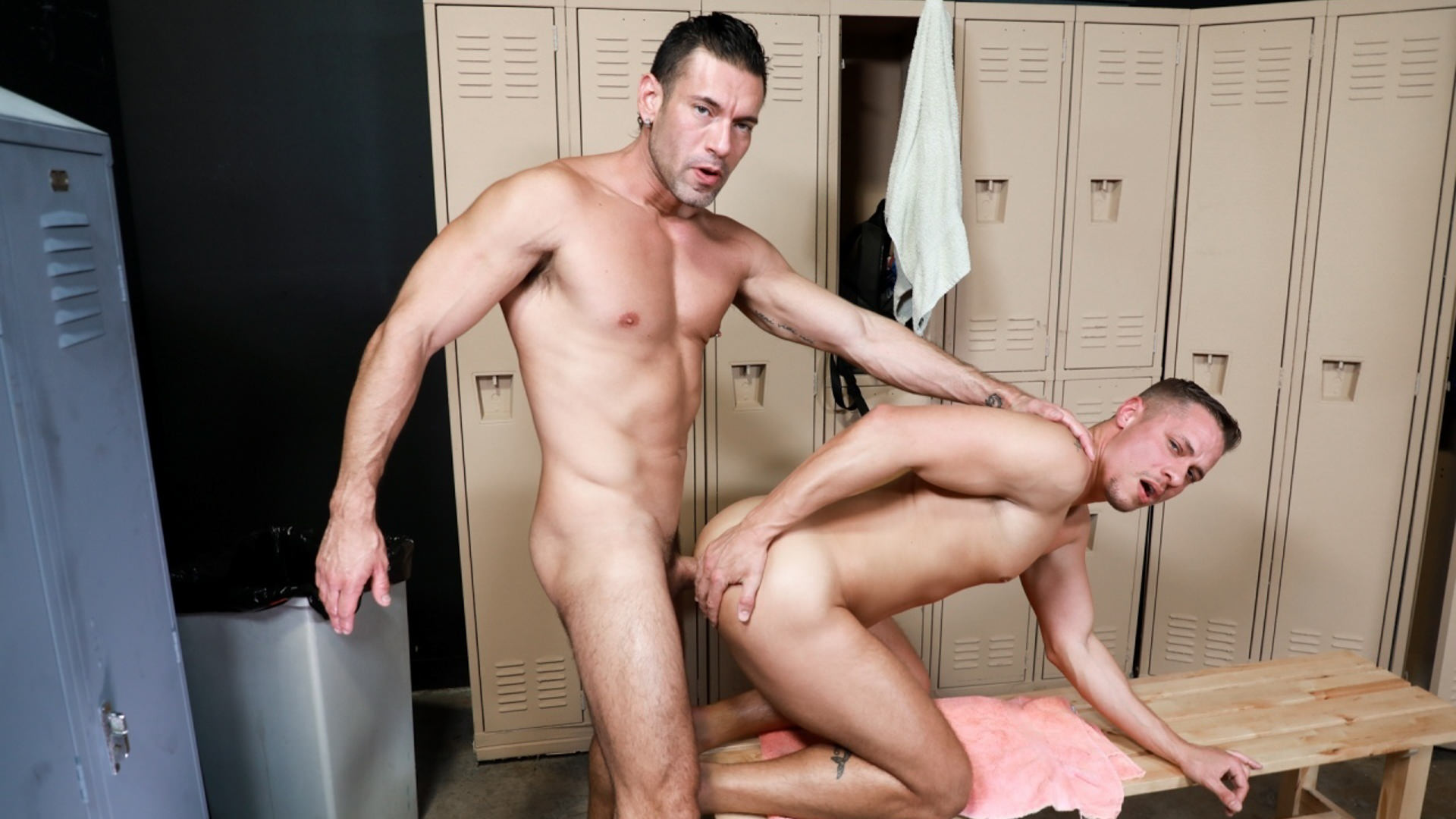 Aston Springs is back in his quest for big cock and this time he finds Alexander Garrett in the shower and sees that he is very hung. When they get back in the locker room he cannot help himself as he comments on Alexander's cock size.
He then starts sucking Alexander as deep as he can. Alexander rims Aston before fucking him from behind with his big cock. Aston then rides Alexander's massive cock deep in his ass.
He starts out facing Alexander and then spins around and continues riding him until he explodes with his cum. He stands up and then lies on the bench as Alexander shoots all over Aston's chest as Aston sucks his balls…Join them!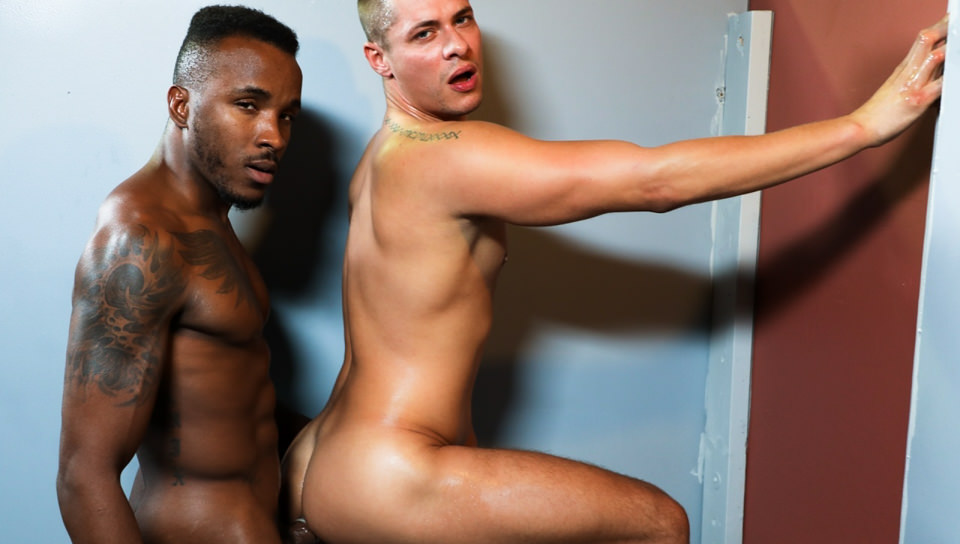 Aston Springs is in the bathroom hoping for some big cock action via the local glory hole when Pheonix Fellington walks into the stall. As Aston looks through the glory hole his heart skips a beat when he sees the size of the cock on the other side.
He motions for it and soon is sucking all 9 inches of it through the hole in the stall. Wanting a closer look, he then joins Pheonix Fellington in the stall where he continues to suck the massive cock.
The stall is tight, but they manage to maneuver around the toilet and Aston is bent over with Pheonix Fellington rimming his tight hole.
He then starts fucking Aston and drives his massive cock balls deep into his ass. Aston then rides his cock until he cannot hold back and explodes with a huge amount of cum.
He then drops to his knees and Pheonix Fellington shoots his cum all over this chest and shoulder…Join them!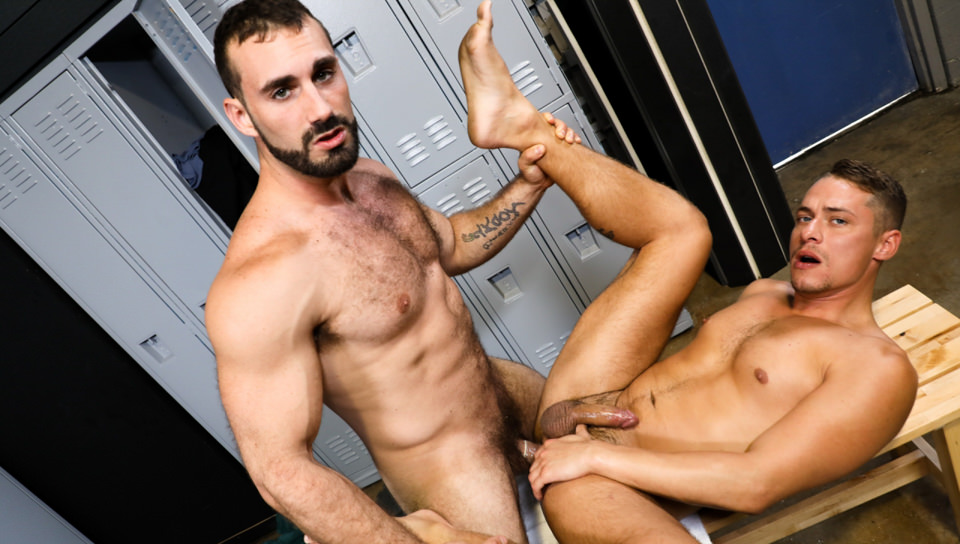 Jaxton Wheeler and Aston Springs are in the locker room and Aston is admiring how big his muscles are.
Recognizing that Aston is turned on by him, Jaxton lets him rub on his massive muscles and nuzzle in his armpits.
He then forces Aston down to his very big thick cock and Aston eagerly sucks him.
Jaxton then sucks Aston's throbbing cock before rimming his ass.
He then fucks him with his thick cock in a few positions until they both cum…Join them!
Active Duty gay porn scenes of Aston Springs
This devilishly handsome recruit is Aston Springs. He has that look that tells ya he's trouble, the best kinda trouble. Aston stands up and pulls down his blue briefs, exposing his cock for the first time on camera, and just for us.
He definitely had some nerves, but Aston came in with so much confidence, he eventually starts to relax as he warmed up his dick while sitting back on the couch. Once he charges up his cock, Aston stands up. Claude gets tight to show us a close up of Aston's features.
I love his body and I can tell Aston has a lot of power. I'm excited to see him come back and mix things up with some fellow recruits. Aston sits back down and really gets into a nice groove. Claude gets low and close to give us a nice look at Aston's ass while he jerks his stiff cock.
I enjoy seeing his handsome face looking right down at us while we admire his stroking. Then comes my favorite part of this debut, Aston's ass. Wow, it's easy to see that this boy likes his tight hole stimulated. He bends over the couch and slides a finger in and out for us, rubbing up and down.
Oh yeah, I think we can fill that up for him. After the ass play, Aston is charged up and ready to finish himself off. He lays back down on the couch and tugs out a nice, healthy load…Join him!
Raging Stallion gay porn scenes of Aston Springs
Oiled up ripped muscle studs Aston Springs and Roman Todd are starring in the Hot House Sports Network (HHSN) and as they arrive on set the naked dudes start making out.
They kiss passionately with Roman moving his lips down to suck on Ashton's hard nipples.
Aston gets a full look at Roman's massive erect dick just waiting to be sucked.
On his knees, Aston swallows Roman's slick cock right to the back of his deep throat making Roman moan with pleasure.
While working his own stiff dick, Roman bends Aston forward getting his tongue deep between his smooth bubble butt ass cheeks, rimming his hot hole.
Roman probes the stud up with his fingers and tongue before he stands up to fuck his smooth, tight hole.
Roman plows away, going balls deep as Aston moans out with every thrust from Roman's raw meat.
Roman keeps pumping in and out of Aston's ass until Aston wants a chance at riding Roman's big pole.
Aston hops on and bounces up and down as the studs get are dripping with sweat working towards their final goal.
Roman is ready to blow but wants complete control one last time.
He flips Aston onto his back and shoves his cock back into the stud's hole for one last push to the finish line.
Roman fucks Aston hard until he pulls out and drops his thick load all over Aston's tight stomach.
Roman shoves his bare cock back into Aston's used hole and fucks the leftover cum deep into his ass.
Knowing that Roman is fucking his cum back into him, Aston lets go and covers himself with jizz.