Hair Color: Brown
Sign: Unknown
Eye Color: Brown
Dick Size: 8 inch dick
Height: 5'9″
Cut / Uncut: Cut / Circumcised
Weight: 165lbs
Sexual Positions: Versatile
Joey Doves scenes at Extra Big Dicks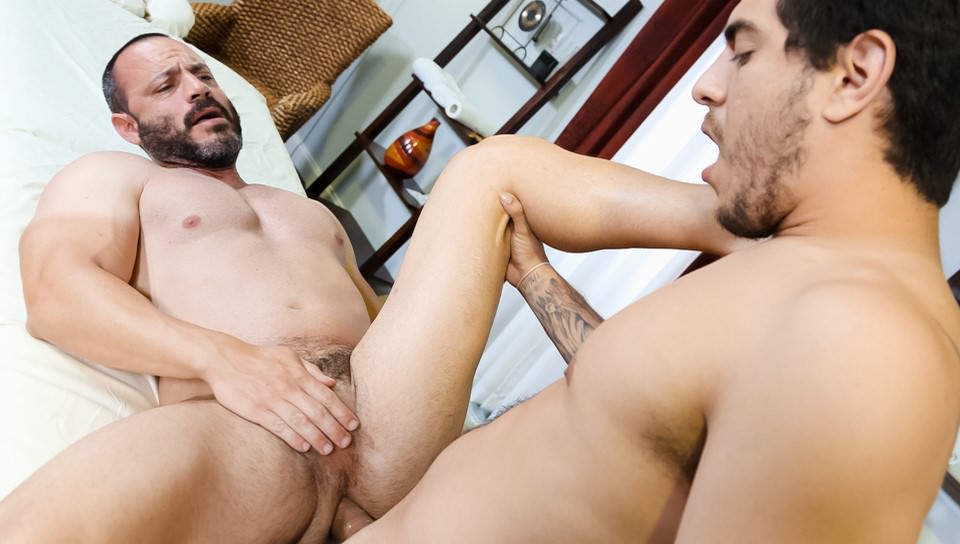 Van Wilder has come to Joey Doves because his lower back has really been bothering him and he needs a good massage. Joey has him lie face down on the table and begins working his magic hands all over Van's back and paying attention to his gluts.
Joey then discovers that Van has quite a large cock between his legs and he begins massaging that too. Van doesn't resist so Joey has him turn over revealing his massive thick cock. Joey begins stroking it and sucking it. Van is really enjoying this massage and based on the hardness of his cock, you can tell.
Joey then takes his clothes off, puts a condom on Van's cock, climbs on the table and lowers himself down slowly onto Vans big thick cock. Joey rides his enormous cock like a champ for a while before getting down and bending over the table as Van fucks him from behind.
He then lies on the table and Van fucks him until he cannot hold back and he pulls out and both shoot loads of cum at almost the same time…Join them!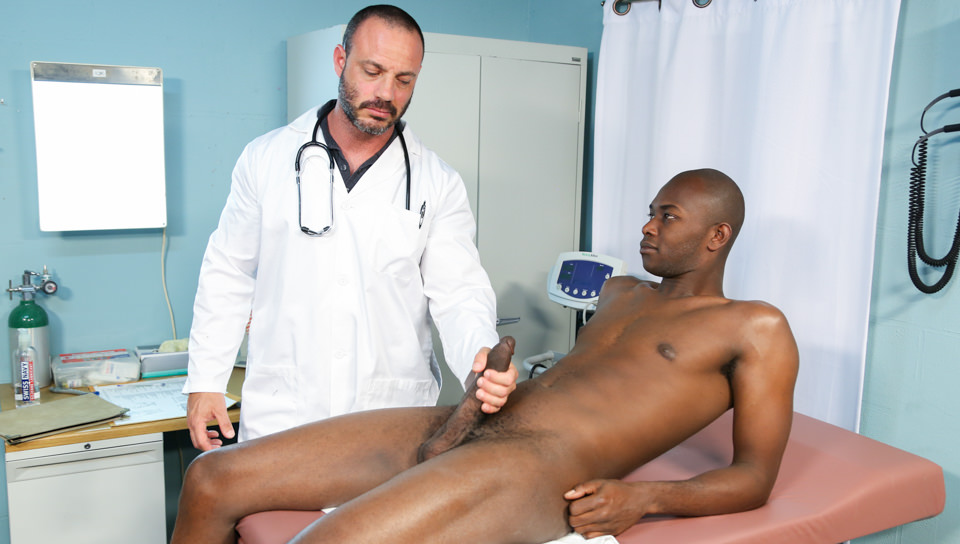 Corey Woods is sitting in the exam room waiting for his Dr. to come in. Once Dr. Joey Doves arrives and asks why he is there to see him, Corey is embarrassed but explains that after his growth spurt he has been having issues with girls and them not wanting to take his cock because it is too big and thick.
Corey is worried there is something wrong with him, so the Dr. tells him to undress so he can check things out. Upon initial inspection Dr. Doves sees nothing wrong with his big cock, but Corey says he would have to be hard to show him.
The Dr. offers to step outside, but Corey wants him to help, so Dr. Doves grabs some lube and starts stroking Corey's thick massive cock. With each stroke it keeps getting bigger and bigger. Dr. Doves is quite impressed with the size and has Corey lie back on the table as he starts sucking it.
He then tells Corey that he should fuck him to see how he does at fucking and he lies on the exam table and has Corey slowly start fucking him with his huge thick cock. With each thrust both the Dr. and Corey are enjoying it more and more.
He has Corey fuck him in several positions until neither can hold back and they both shoot their load…Join them!
Joey Doves scenes at Men Over 30
Buddy Mason and Joey Doves are sitting in bed and Joey is texting on his phone. Buddy is jealous that he is paying more attention to his phone than him. Buddy accuses him of talking with other guys or that he's planning on cheating on him.
Annoyed, Joey gives in and decides to give Buddy some attention. Joey starts off with a nice intimate massage on Buddy's masculine physique. Joey rubs him down from head to toe and begins to get turned on now more than ever. He slides Buddy's clothes off and begins to blow his hard cock.
Buddy is ready to give Joey some attention now so they switch it up and Buddy sucks Joey's big dick until he is horned up and ready to fuck that tight little ass of Buddy's. Joey fucks him slow and passionately in a few positions on the bed until Buddy explodes while being fucked.
Joey pulls out and strokes his dick until his cream load escapes onto Buddy's hairy chest…Join them!