Every gay porn video and gay porn image gallery of Colton Cain.
Hair Color: Red / Ginger
Sign: Unknown
Eye Color: Green
Dick Size: 8 inch dick
Height: 5'9″
Cut / Uncut: Cut / Circumcised
Weight: 165lbs
Sexual Positions: Versatile
Colton Cain gay porn scenes at Next Door Studios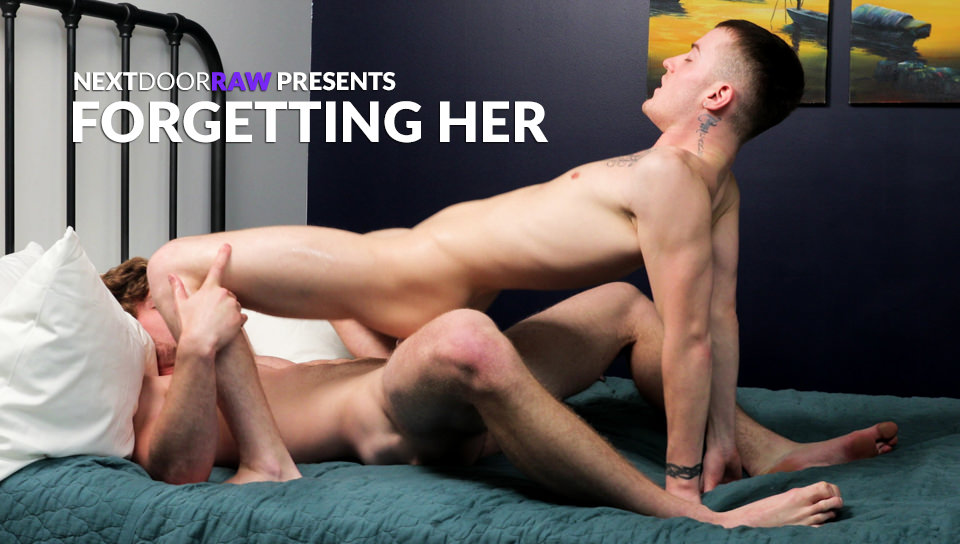 With the pain of a recent break up still fresh in his mind, Colton Cain seeks solace from his buddy Dominic Green. He's not really looking to talk, and tells Dominic he just wants to do something to take his mind off the split.
Dominic has a pretty good idea of what they can do together, and when he makes his move, a love torn Colton offers little resistance, so Dominic quickly seizes the opportunity to indulge in a fantasy he never thought would come to life.
He goes down on Colton, who he's always had a crush on. As he undresses Colton, it becomes obvious why. Colton's body is chiseled and his muscles glimmer in the bedroom light, and when Dominic pulls off his jeans and starts sucking him off, Colton gets rock hard inside his mouth.
Dominic works Colton's balls, tonguing at them before deep throating the shaft. Colton is rock hard and ready to fuck, so he bends Dominic over and begins to face fuck his hole, getting it nice and wet before plunging his meat stick deep inside his best friend.
Dominic takes it raw as Colton pounds him from behind, and they fuck all over the bed as Dominic takes a ride before letting Colton have his way.
Colton flips him onto his back and begins to fuck the pain away, taking all his frustrations out on Dominic's hole, before pulling out and blasting it with a massive load that coats Dominic.
Dominic strokes himself off as Colton slides his messy cock back inside, launching his batch onto his stomach in a sweaty conclusion.
As he slides his dick around in the cum, Colton realizes he's forgotten all about his ex…Join them!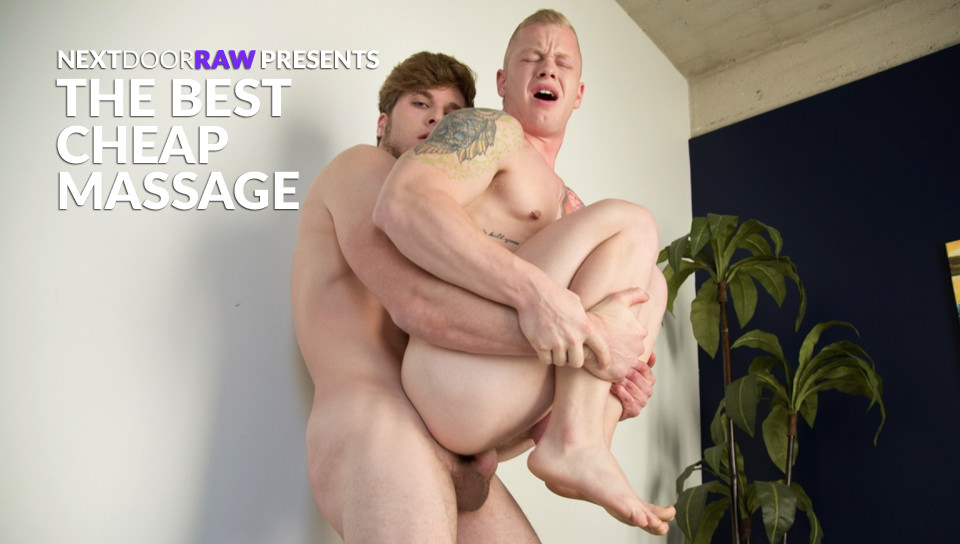 Newbie Colton Cain hasn't had too many happy ending massages, so when he sits up from Leo Luckett's table and finds Leo naked and hard as a rock, he's a little shocked.
Leo assures him this is all standard, and for $60 Colton concedes Leo's pricing is hard to beat. So he relents, letting Leo do what he does, and from there Leo takes over.
Having already rubbed Colton from head to toe, Leo begins to focus his efforts on Colton's hardest area, as he works Colton's cock with his mouth.
Colton immediately begins to feel the tension easing, but in order for a full release, he'll need to do some deep intensive work with Leo.
Leo is down for it and bends over as Colton pokes and prods, fucking Leo hard on the massage table. Leo strokes himself off as Colton raw dogs him from behind, fucking the cum out of Leo before pulling out and dropping his load all over ass freshly fucked hole in front of him.
He coats Leo with a sweet and sweaty release, and Leo smiles at the thought of another satisfied customer, certain that Colton will soon be back for yet another booking…Join them!