All gay porn pics and gay porn videos of Connor Halsted.
Hair Color: Brown
Sign: Unknown
Eye Color: Brown
Dick Size: 8 inch dick
Height: 5'9″
Cut / Uncut: Cut / Circumcised
Weight: 165lbs
Sexual Positions: Versatile
Connor Halsted gay porn scenes at Next Door Studios
When Johnny Hill's ex shows up at the door, he knows something is up with his dickhead boyfriend… again. Connor Halsted has been having trouble with his boyfriend for quite some time, and Johnny has often lent a sympathetic ear to his troubles, but today, it seems Connor wants a little more than just a good listener.
He asks Johnny if he ever thinks about the two of them, and Johnny says he does from time to time. Connor smiles and Johnny smiles back, as they inch closer towards each other. When they kiss, all the old sparks are set off, but Johnny isn't ready for the new heat Connor is bringing.
He bends over and Connor tongues his hole with a passion he doesn't remember, and when he slides his cock deep inside Johnny's hole, it's new and familiar all at the same time. Connor fucks his ex all over the sofa, and Johnny takes every inch willingly, losing his nut as Connor pulls out and blasts his hole with his load.
As he slips his cock back inside Johnny, Johnny asks about his boyfriend. 'What boyfriend?' Connor asks…Join them!
Watching their new lawn guy, Connor Halsted, watering the plants, Ty Derrick and his partner Darin Silvers get the bright idea of mixing business with pleasure, and quickly launch a plan to involve Connor. Connor is into it, and the two of them waste no time stripping him out of his shorts.
Ty kisses his way down Connor's body and back up again as Connor falls to his knees and begins to suck off the two of them. Taking turns, he downs each of their cocks, before Ty returns the favor. From there, they take turns fucking each other, as Ty and Darin both get their fill of Connor's raw cock.
Connor and Darin pig roast Ty before switching up and letting Darin finish off his boyfriend. He takes Ty from behind and fucks the cum out of him as Connor and Darin both shower Ty with their loads.
Coated in cum, it looks like the plants aren't the only thing in need of a good hosing down…Join them!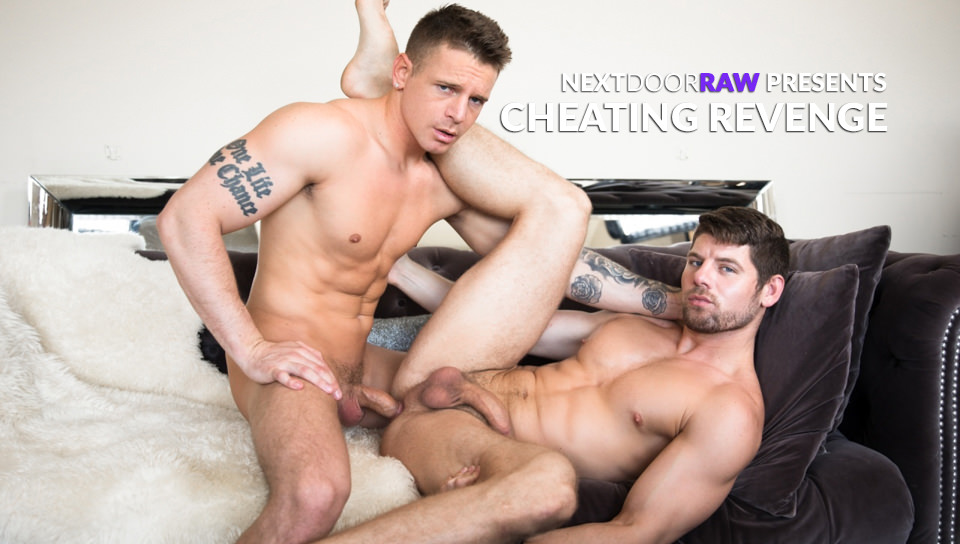 When Connor Halsted finds out his boyfriend is cheating on him with some slut from the internet, he gets mad at first, but quickly decides to get even instead.
Locating and setting up a meeting with Gunner was easy, especially when he brags to Connor about how much fucking he does. But experienced or not, Gunner isn't ready for a man unleashed with revenge on his mind, but that's exactly how Connor goes at him.
Hungrily, he sucks Gunner's cock before Gunner returns the favor, only to find Connor already rock hard. Connor mounts Gunner and gives him the ride of his life, bouncing up and down on Gunner's cock like a man possessed.
Gunner flips him over and fucks him from behind as Connor moans with delight. With both guys ready to cum, Connor flips the script on Gunner and lays him down on his back, shoving his hard on raw into Gunner's hole.
Gunner strokes himself as Connor gives him everything he has, fucking the cum out of Gunner before pulling out and covering him with a load of retribution.
As Gunner wipes the jizz off, he comments that Connor is the best fuck he's had in years…Join them!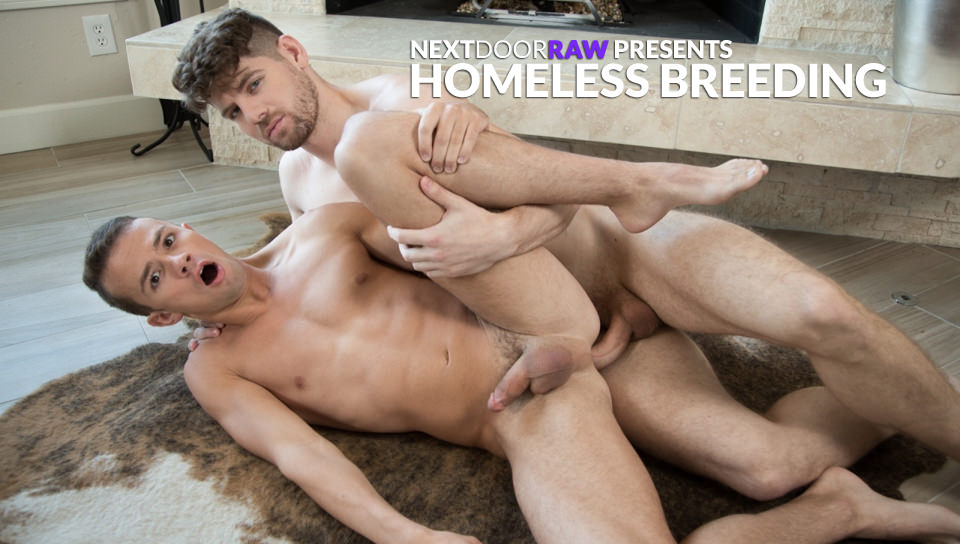 About a block from his house, Connor Halsted notices a fine piece of ass walking on the side of the street, and when he stops, Logan Cross turns out to be too good to be true.
Cute as ever and freshly naive, Logan is also currently without a place to crash, on account of his parents kicking him out. Connor eagerly invites Logan back to his place and once there, he tells Logan he's gonna rock his world.
Ripping off his clothes, Connor bends Logan over and immediately begins to tongue his ass, plunging it deep into Logan's hole while he jerks himself hard. Logan is enjoying it but he lusts for Connor's cock, begging for him to fuck his virgin ass.
Connor is more than willing, bending him over the fireplace and giving him a raw deep dicking from behind. Logan proves worthy and able as he takes every inch, even flipping Connor over and taking control, riding him til Connor is ready to burst.
Throwing Logan onto the floor, Connor fucks the cum out of Logan before breeding his hole with his seed, nutting all over Logan as he shoves his rock hard cock back in for round 2…Join them!
As the sun rises over the ocean, not a creature was stirring inside the house except Dakota Young, who sneaks out of bed as boyfriend Connor Halsted sleeps, making his way to the other side of the vacation rental to where Mark Long lay, still sleeping, morning wood on full display.
Dakota quietly slides the door open and inches his way onto the bed, taking Mark's cock into his mouth delicately. He continues to lightly suck as Mark gently wakes up, staring down at Dakota diligently pleasuring him.
Mark asks where Connor is, and Dakota tells him he's still asleep, but little does he know that Connor has just awoken, and is making his way down the stairs as well.
He catches a glimpse of them through the cracked door and decides to watch for just a moment as Dakota downs Mark's giant cock in one swallow, and as he tongues up and down the shaft, Connor decides to join in on the action, diving face first into Dakota's perched ass and tonguing at his hole before shoving his cock deep inside.
Dakota keeps sucking on Mark's pole as Connor gives him the business from behind, and once Dakota is nice and opened up, he's ready to mount Mark's rock hard cock.
He rides Mark, and even though he can barely take all of Mark's cock, he loves every minute of it before laying in between both guys as they cum all over him, causing him to lose his load in the process.
As he lay there covered in a ton of jizz, Dakota smiles and says, 'Now that's what I call a vacation.'…Join them!