Every gay porn video and gay porn image gallery of Nicholas Ryder.
Hair Color: Brown
Sign: Unknown
Eye Color: Brown
Dick Size: 8 inch dick
Height: 5'9″
Cut / Uncut: Cut / Circumcised
Weight: 165lbs
Sexual Positions: Versatile
Nicholas Ryder gay porn scenes at Raging Stallion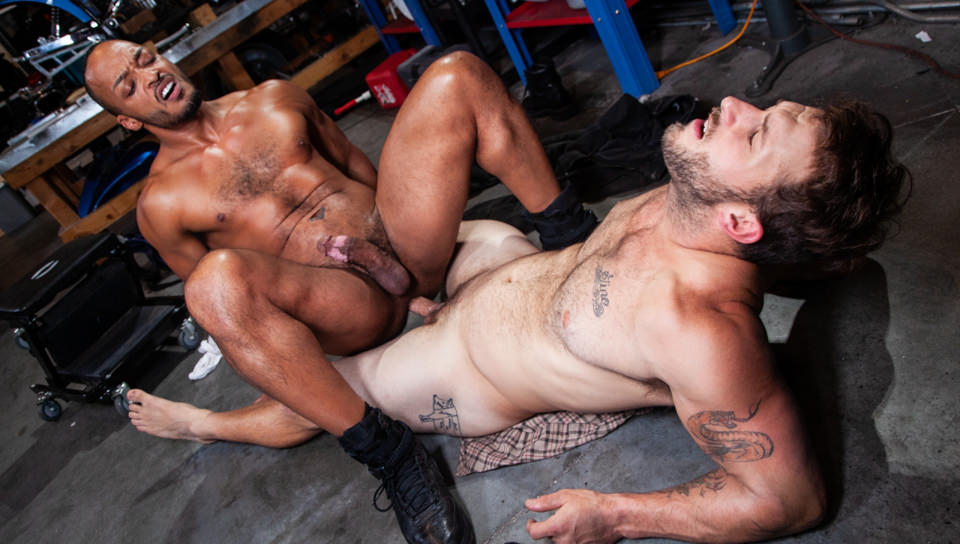 Nicolas Ryder is fixing bikes in the shop when Dillon Diaz comes in looking for a repair. Nicolas isn't up for helping and instead decides to pull down his pants and drop to his knees to start sucking the hung stud in need.
When Nicolas has had his fill of dick in his mouth, he sits back and lets Dillon take over.
Dillon works Nicolas' huge cock and giant balls with his mouth until he's ready for more. Dillon gets Nicolas on the floor and bends the mechanic's legs over his head to eat his hairy ass.
He makes it nice and sloppy wet before he gets down to business and slams his cock deep inside Nicolas' tight hole. Dillon relentlessly pounds away until he's ready to get his hole drilled.
Nicolas is happy to let Dillon hop on his cock and lies back on the floor to let Dillon take a ride. Dillon keeps riding as Nicolas hits just the right spot with his stiff cock.
With Nicolas still pounding his hole, Dillon's cock explodes all over Nicolas' ripped, hairy body. Dillon's warm load is still dripping from his abs when Nicolas stands up and feeds his load to the broke-down customer.
Something's not right in this motorcycle shop and this customer just put his ass on the line. Is Dillon in danger or is this mechanic just one more bizarre notch in the oil pan?…Join them!
Nicholas Ryder gay porn scenes at Next Door Buddies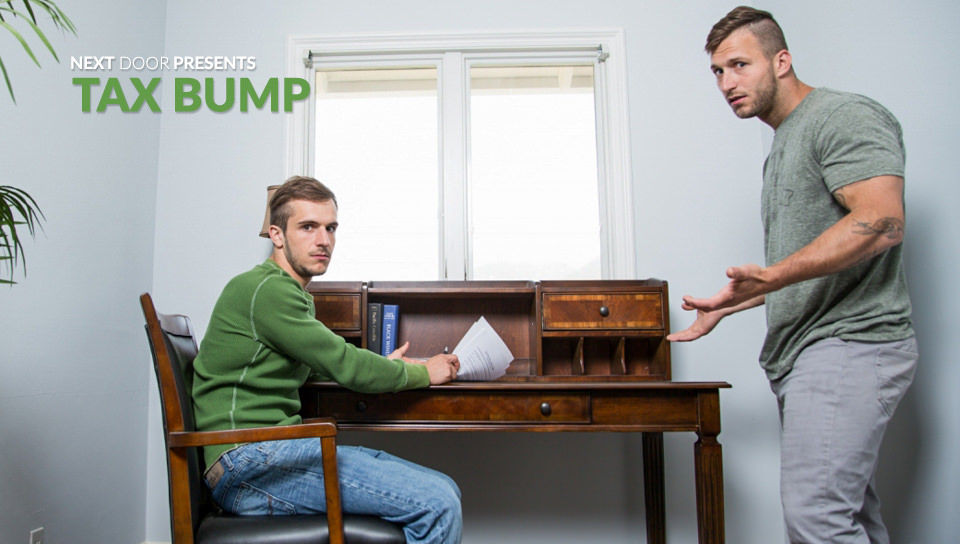 With the pressure of filing weighing on his shoulders, Donte Thick is even more stressed because he seems to missing crucial documents. Luckily roomie Nicholas Ryder has a solution to both of his problems.
He locates the receipts for Donte, and then gets to work on Donte's nerves. And by nerves, of course, we mean his penis. Nicholas whips out Donte's dong and goes to town, as Donte sets his paperwork aside and obliges him, shoving his cock deep down Nicholas' thoat.
Switiching it up, Donte shows Nicholas how it's done, gagging on Nick's dick and messily spitting all over the shaft while he strokes himself off. Nicholas is rock hard and ready to get fucked, so Donte bends his bubble butt over the desk and goes to pound town, sliding his bareback cock deep into Nicholas' hole.
Nicholas learns his way all around Donte's office as his roomie long dicks him every which way he pleases, before pulling out and blasting him with his load as Nicholas spits his all over himself…Join them!
Nicholas Ryder gay porn scenes at Next Door Studios
Maybe it's the east coast connection or perhaps it's just the booze working, but something emboldens Nicholas Ryder to make a pass at Johnny Hammer, and when Johnny doesn't stop it, Nicholas siezes the opportunity to get Johnny out of his pants as quickly as possible.
With his jeans removed, Nicholas can see that Johnny's bulge wasn't false advertising, as he struggles to take Johnny's cock all the way down. It doesn't stop him from trying, though, and he manages to get it most of the way down before gagging the hard on in his mouth.
He asks Johnny if he wants to go further and Johnny tells him to bend over.
Nicholas does as he's told and Johnny slides his bareback cock deep into Nicholas' hole, fucking him from one side of the couch to the other before blasting his hole with a half-drunk full load…Join them!