All gay porn pics and gay porn videos of Nate Stetson.
Hair Color: Brown
Sign: Unknown
Eye Color: Brown
Dick Size: 8-inch dick
Height: 5'9″
Cut / Uncut: Cut / Circumcised
Weight: 165lbs
Sexual Positions: Versatile
Raging Stallion gay porn scenes of Nate Stetson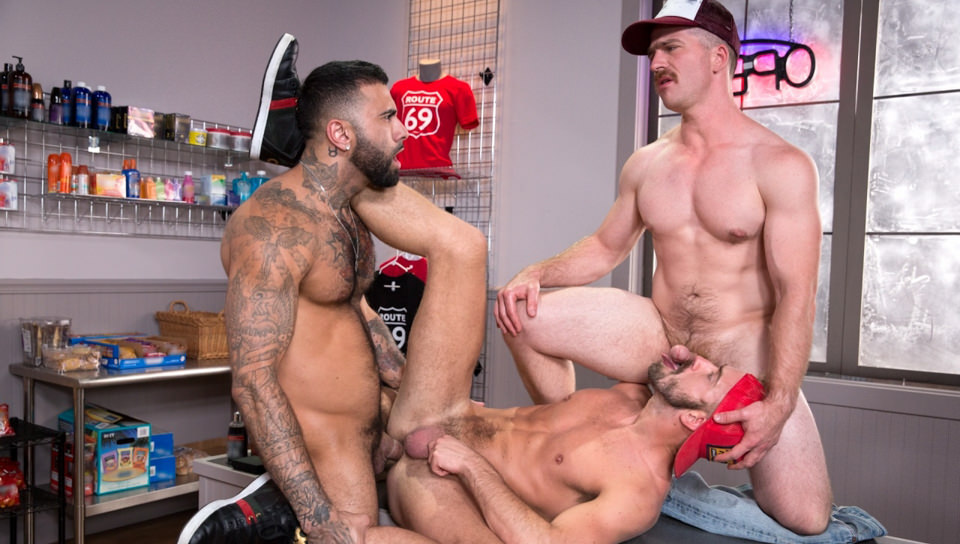 Just as Rikk York and Nate Stetson are finishing blowing each other, Jett Rink walks in. He's been waiting for his buddy Nate outside for 20 minutes. When Jett finds Rikk and Nate naked and full of cum, he's slightly annoyed.
The two studs make it up to Jett by getting him out of his pants and shirt and licking his toned body and hung trimmed cock. Rikk works on Jett's meat as Nate pulls up the rear and rims Jett's tight ass.
This trio doesn't waste a minute getting down to business and after lubing Jett up with his tongue, Nate bends him over and slides his big cock deep inside his buddy. Jett gets spit roasted with a dick in each hole.
Rikk wants to feel the inside of Jett's asshole and takes his position over the hunk next to the cash register. Rikk plows away until he begs to get his own hole filled.
Nate takes over and shoves his cock inside Rikk's big hairy ass. He pumps away with one goal in mind and gets what he wants when Rikk and Jett lick up his load and snowball the fresh load in their mouths.
Rikk and Jett are soon to follow and with the taste of Nate still in their mouths, they swab the floor with buckets of cum that Rikk will most likely have to clean up later…Join them!
Men gay porn scenes of Nate Stetson
After a long day of soccer practice, a horny Doug Acre gets home and finds his mom's boyfriend Nate Stetson. With some encouragement, Nate convinces Doug to toss his balls around…Join them!
Falcon Studios gay porn scenes of Nate Stetson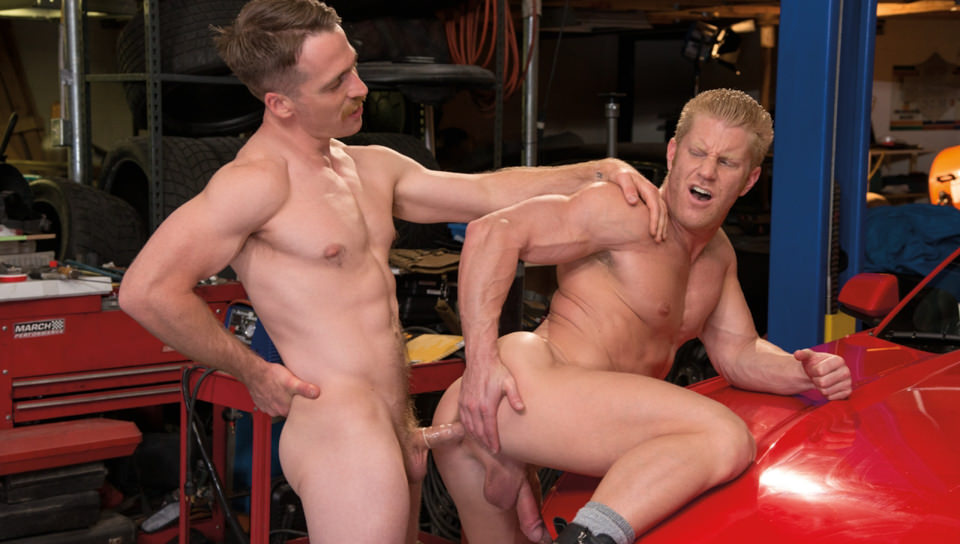 Fane Roberts and Dustin Holloway have been riding on fumes, luckily they happen upon a lone gas station in the middle of the desert on Route 66. The smoking hot gas attendant equipped with his very own 70s handlebar mustache, Nate Stetson offers to fill them up, the pair eagerly agree.
When Nate notices that the car is running a little hot, he has the guys pop the hood where he and the mechanic, Johnny V, take a look at what's wrong. After discovering that the dip stick is missing, Johnny drives the car into the garage where all the suggestive car talk gets Nate revved up.
The two studs start making out and getting naked as Fane and Dustin look on in amazement. Nate is hard as a rock and can't wait to get some full service from Johnny's eager mouth. Johnny is hungry for what Nate has to offer and gets down on his knees to suck on the thick stick in front of him.
Nate loves all the attention he's getting but doesn't want to be left out of the dick licking action. After sucking on the nice hard dick, Nate throws down the hood and bends Johnny over to give him a rim. When Nate senses that Johnny is ready to take him on, Nate shifts gears and pops his crank shaft deep inside Johnny's tight cylinder.
It's a perfect fit and Johnny moans out in approval with every thrust that Nate doles out. After throttling Johnny over the car, Nate decides to go a little deeper inside Johnny's trunk and lays him out on the garage floor.
Nate slips his dick deep inside and pumps away until Johnny blows a gasket and leaks a load all over his rock-hard body. That's all it takes for Nate to go with the flow as he pulls out and covers Johnny's ripped abs with a load of fresh, warm fluid…Join them!
Extra Big Dicks gay porn scenes of Nate Stetson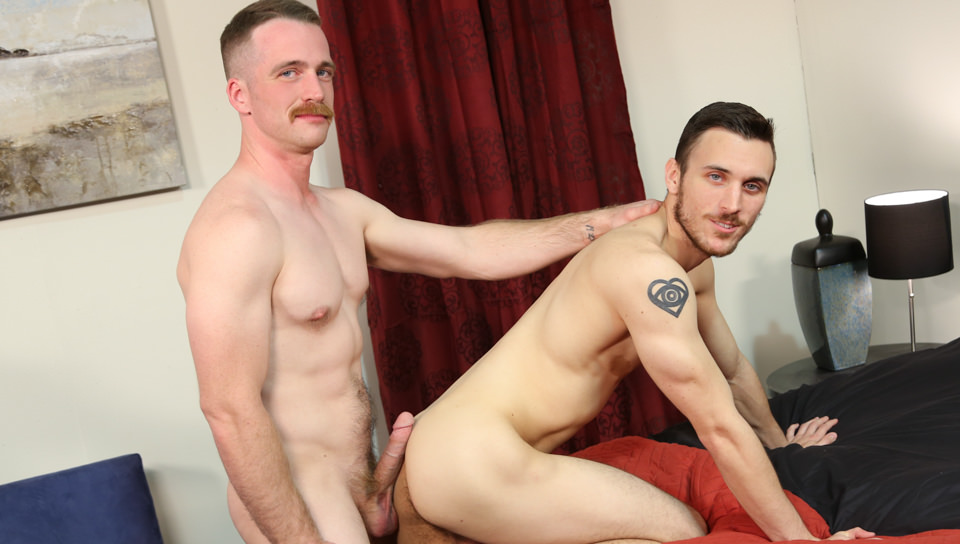 Nate Stetson and Braxton Adams have been on several dates and now they are sitting in Nate's bedroom. Braxton asks him if he is 100% sure he is a total top and Nate tells him that they discussed this on their first date and yes he is a total top.
Braxton wants to have sex with Nate but is nervous about the size of Nate's cock. Nate assures him he will be gentle and finally Braxton agrees to be fucked by him. As he pulls out his cock for Braxton to suck it, Braxton exclaims it is bigger in person, but he has no trouble sucking it and doing his best to deep throat.
Nate then sucks Braxton's cock, which is not small by any means, and then bends him over the bed and starts rimming him. Once his hole is nice and wet, Nate starts to work his big cock deep in Braxton's tight ass. It is a slow start at first, but once Braxton is relaxed Nate is able to fuck him deeper and harder.
After fucking him in a few different positions on the bed they both shoot their nice thick creamy loads…Join them!
Pride Studios gay porn scenes of Nate Stetson
Ryan Kneeds is really horny and visiting his stepdad's brother Nate Stetson, who is a doctor.
While Ryan is there he mentions that his stepdad and mom are splitting up because Ryan's mom caught him sucking off his stepdad.
Nate loves this dirty story and see's if Ryan is willing to put his skills to the test.