All gay porn pics and gay porn videos of Johnny Riley.
Hair Color: Brown
Sign: Unknown
Eye Color: Brown
Dick Size: 8 inch dick
Height: 5'9″
Cut / Uncut: Cut / Circumcised
Weight: 165lbs
Sexual Positions: Versatile
Johnny Riley gay porn scenes at Next Door Studios
Playing by the pool and soaking up the sunshine is nice, but Johnny Riley and Blake Hunter are looking for an activity that's a little more hands on, so they get out of the water and get into each other.
First, Johnny shows Blake how adept he is with a cock in his mouth, then they move on to see how well he does with one in his ass.
If you ask Blake, Johnny gets high marks in both areas, as Blake shoves his rock hard cock deep inside Johnny's hole.
Blake fucks him raw missionary before flipping Johnny over and stuffing him reverse cowboy style.
Johnny strokes his dick as Blake continues to pound, pushing him onto his hands and knees as Blake proceeds to fuck him doggy style.
He pulls out and blasts Johnny's back, then flips him over and sucks the nut out of him.
Johnny gives him a massive facial as the sunlight begins to fade outside, with just enough time for one last post-coital splashdown…Join them!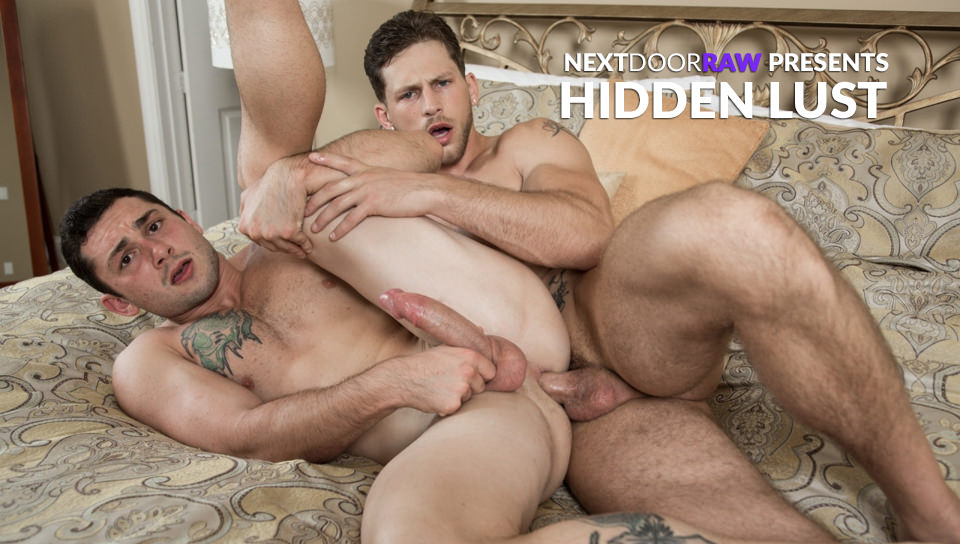 By the time Roman Todd catches up to bestie Johnny Riley, Johnny is visibly distraught. Seems Johnny caught a glimpse of best friend Roman fucking someone else and it triggered a sudden and unexpected jealousy.
To Roman, it was just a fuck, but seeing how much it hurt Johnny has him reconsidering the ramifications of his actions, and he tells Johnny that he had no idea he was interested in more than a friendship.
Johnny tells Roman that he doesn't just want a hook up and Roman tells him they can be more than just fuck buddies. Johnny's eyes light up and they make their way back to his place to consummate the agreement, as Roman peels off Johnny's clothes and pushes him up against the wall, going down on him and eating his ass.
Johnny moans with pleasure until Roman throws him onto the bed. Johnny grabs Roman by the cock and pulls him closer, taking Roman's dick in his mouth and sucking him off until he's nice and hard.
Once he is, Roman lays him out and proceeds to pound Johnny all over the bed, first on his back, then from behind.
As he plows Johnny with 8′ of raw cock, Johnny takes it all with a smile, stroking himself off and losing his nut as Roman fucks him sideways from behind.
He pulls out and blasts Johnny with his load as the two of them laugh at the turn of events that have led them both here…Join them!
When he saw Jacob Durham struggling on the weight bench in need of a spot, Johnny Riley never imagined he'd end up having his first gay experience, but when a man is stuck in the throes of a bad marriage, anything is possible.
Jacob lives for these encounters, and this isn't the first time he's lured a married straight guy back to his place on the pretense of beers and a game. Johnny doesn't really take a whole lot of convincing, since he's not getting any at home, but he's still somewhat surprised when Jake matter of factly tells him he wants to suck him off.
Johnny thinks he might be bluffing, but when Jacob sits next to Johnny on the sofa and runs his hands up Johnny's leg and grabs a handful of cock, it becomes apparent that Jacob isn't fucking around. Jacob downs Johnny's cock to the base, playing with his asshole as he sucks off the head, and caught in the moment, Johnny reciprocates before Jacob is sure he's all in.
Taking him back to his bedroom, Jacob crouches on all fours and tells Johnny to fuck him hard. Johnny plunges his cock deep within his new friend's ass, pounding him from behind before flipping him over and grabbing his ankles to pound some more.
Having taught him the pleasures of topping, Jacob flips Johnny over and tongues at his hole, before finishing off by popping Johnny's cherry, spreading his legs and fucking the cum out of Johnny before wetting him down with his well earned load…Join them!
Johnny Riley gay porn scenes at Next Door Buddies
With his family new to the area, Johnny Riley hasn't seen much action since he moved, either sexual or social, so when local pastor's son Jake Davis invites him over, Johnny is excited, and when he sees how big the pastor's house is, he seriously considers pursuing a career in the spiritual sciences.
Moments later, Johnny has serious reservations about what he's gotten himself into, as Jake conducts a series of tests to determine Johnny's status with the Lord. Reading the test info, Jake has serious concerns that Johnny isn't being wholly truthful, but even more concerning are the results that suggest Johnny is harboring a secret crush on Jake.
Johnny denies this, but Jake's test has never lied to him before, so he boldly insinuates that Johnny just needs instruction, and begins to administer the family method. Johnny is reluctant at first, but as Jake rubs his body, Johnny loosens up and the bulge in his pants tells Jake everything he needs to know.
He guides Johnny through it all, slowly undressing him as he feeds him his cock, then taking his time to reciprocate before instructing Johnny on the more invasive aspects of church life. Johnny swallows it all, taking it willingly as he loosens up his reservations before cumming clean before Jake and unleashing all his inhibitions.
As Johnny lay there exhausted and exposed, Jake tells him he's passed the hardest test, and welcomes him to the church life…Join them!
When Jake Karhoff approached Johnny Riley at the gym and suggested he could be a model with the right portfolio, Johnny never expected to be ass out in a jock strap in Jake's studio, but that's where he finds himself.
Johnny can feel the hunger in Jake's gaze as he snaps his photos, and can feel the desire in Jake's touch as he re-positions Johnny on a rolling chair. Jake feels the work Johnny has been putting in at the gym as he runs his hands down Johnny's back, but what he really wants is to plunge is tongue deep between the cheeks of Johnny's hot ass.
Jake makes his play, and can sense Johnny is hesitant, but he assures Johnny this is the quickest way to become a real model, taking advantage of the newbie's naivete, and Johnny relents. Instantly Jake begins kissing down Johnny's back, spreading him out on the chair and diving deep into Johnny's virgin ass with his mouth.
Johnny doesn't know what to expect but must admit Jake's mouth feels amazing, so when Jake turns him over and pulls his cock out of that jock strap, Johnny decides to just go with it. Jake sucks him off until he's hard as a rock, before standing up to give Johnny his first taste of cock.
Johnny sucks on Jake's balls, tonguing him from underneath and then downing Jake's rock hard dick all the way to the base, spitting on the head as he fondles Jake's balls. Jake is nice and hard now, so he bends Johnny over and fucks him hard from behind, plowing him into the back of the chair before turning him over and mounting him.
Johnny fucks Jake reverse cowboy as Jake strokes himself. He's almost ready to burst when Johnny pulls out and blasts his face with a dripping load that Jake takes to the face like a champ, stroking himself all the while and launching his load onto his stomach as Johnny's cum drips from his face.
Johnny decides right then and there that the modeling life is for him…Join them!