All gay porn pics and gay porn videos of Jacob Stax.
Hair Color: Brown
Sign: Unknown
Eye Color: Brown
Dick Size: 8 inch dick
Height: 5'9″
Cut / Uncut: Cut / Circumcised
Weight: 165lbs
Sexual Positions: Versatile
Jacob Stax gay porn scenes at Extra Big Dicks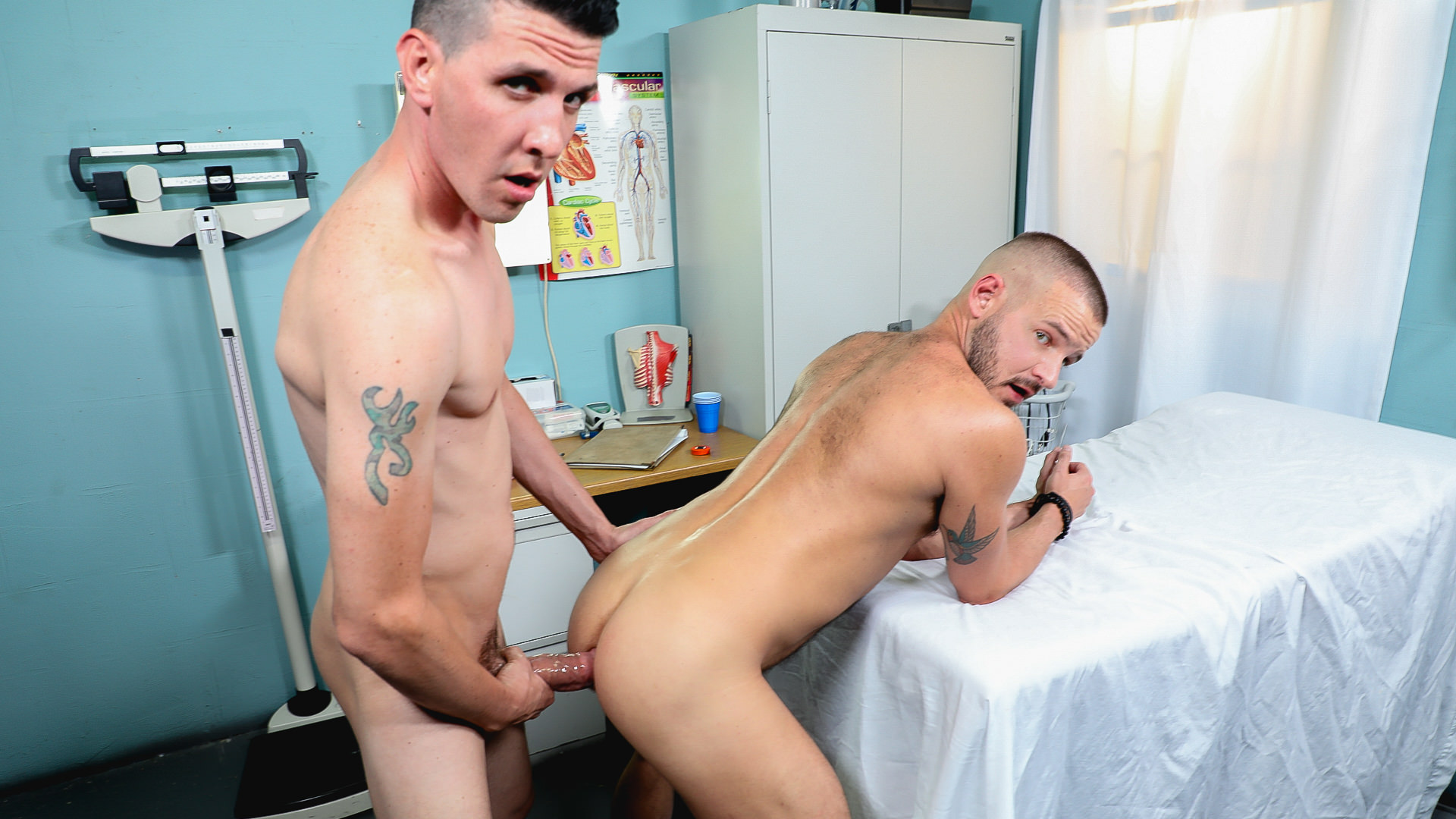 This scene opens at the end of Part 1 with Jacob Stax asking twin brother Michael Stax about what went on when he went into the exam room. Michael is not telling him details, but assuring him it will all be fine and he will like it.
Just then Sean Harding walks into the waiting room and asks for Jacob to come to the back with him. Once inside the exam room, Sean explains that he will be getting penis measurements for the Twins Study and for him to take his pants off.
Once Sean Harding gets the flaccid measurement he tells Jacob that it appears he might be a little larger than his twin brother and they so far he and Michael have the biggest penis in the study.
Jacob measures about ½ inch larger than his brother when fully hard and it is interesting that he is circumcised but Michael is not. He explains that it because of something that happened when they were born and then Sean continues to pleasure Jacob with his eager mouth sucking his big cock.
He deep throats Jacob to the hilt and then Jacob sucks Sean for a little while before bending Sean over the table. Jacob's cock goes balls deep into Sean's eager ass as he fucks him bent over from behind. Sean then gets on his back on the exam table and Jacob fucks the cum out of him.
Sean then gets the container to collect Jacob's sperm and has him jack off into the container. He then compares both their samples and let's Jacob know he ejaculated more than Michael…Join them!
Jacob Stax gay porn scenes at Icon Male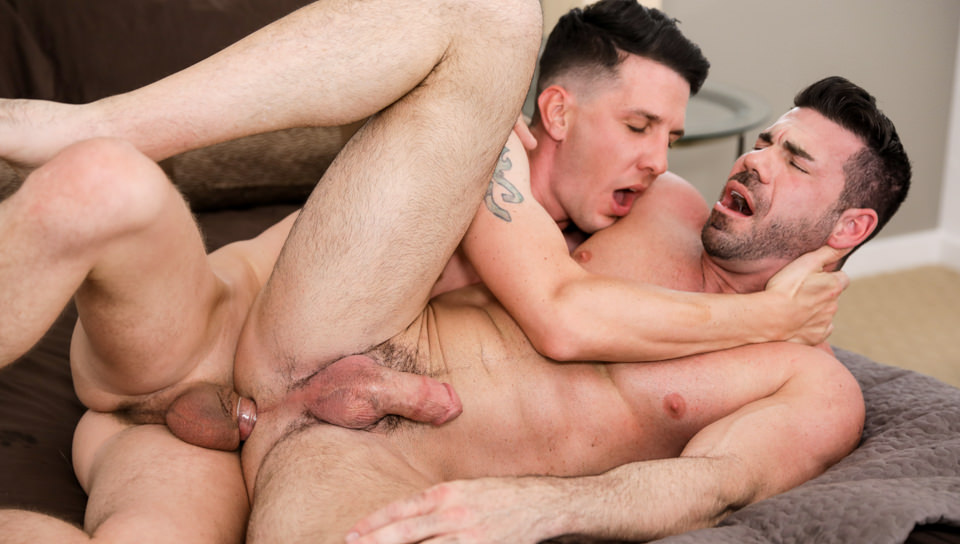 Stunning Billy Santoro and gorgeous Jacob Stax are hornier than ever these studs have a craving that cannot be easily satisfied they want rock hard cock and deep penetration with steamy intense dick sucking bursting into cum filled orgasms! …Join them!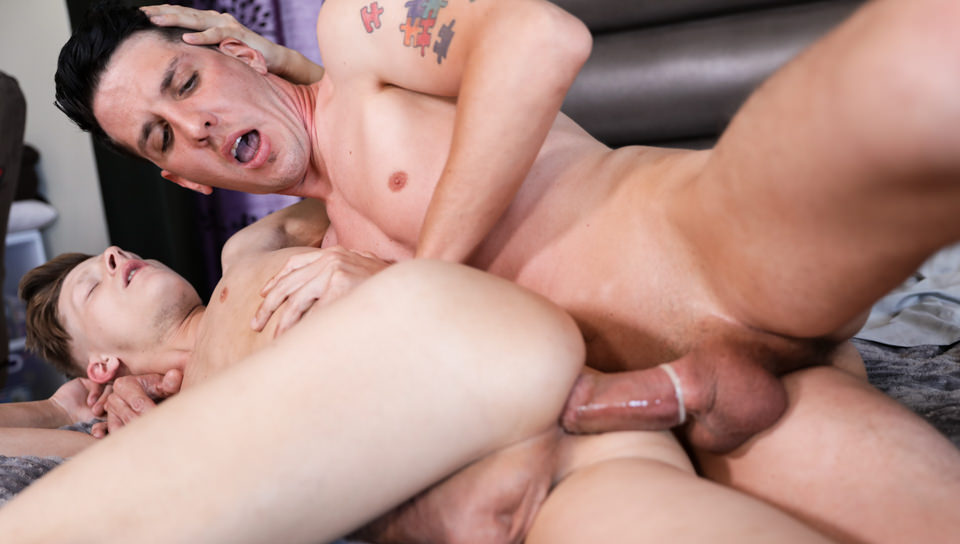 Austin Chapman is cocked and ready. It's time for hot, heavy and action packed with rock hard cocks ready to be sucked and fucked these two hotties Austin Chapman and Jacob Stax like it when things get deeper than ever. Leaving cum all over…Join them!
Jacob Stax gay porn scenes at Active Duty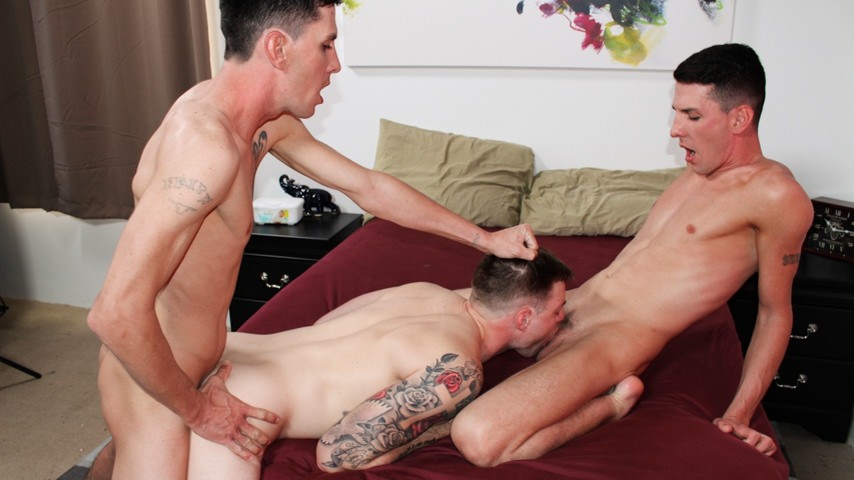 Right off the bat the Stax brothers Michael Stax and Jacob Stax have Jaxon worshipping their big fat cocks. They switch off face fucking his eager fresh mouth.
Jaxon is excited and you can see it all over his new recruit face as the brothers stuff that face with their throbbing dicks.
Jaxon has done a great job in making those cocks hard and ready for his tight little ass. I think Michael is the first to fuck him but it could be Jacob but either way one of them bends him over the bend and pushes their dick into his ass.
Jaxon moans with pleasure as his hole gets stuffed balls deep. The Stax brothers create the human triangle as they give each other a big high five while Jaxon is being fucked.
Jaxon's sexy ass can only take so much big cock in one day and for him, he is lucky because before he can call it quits the brothers take turns jacking their cocks until they both cum all over Jaxon's chest.
Jaxon sees all the cum on his chest as he strokes his own nut out all over himself…Join them!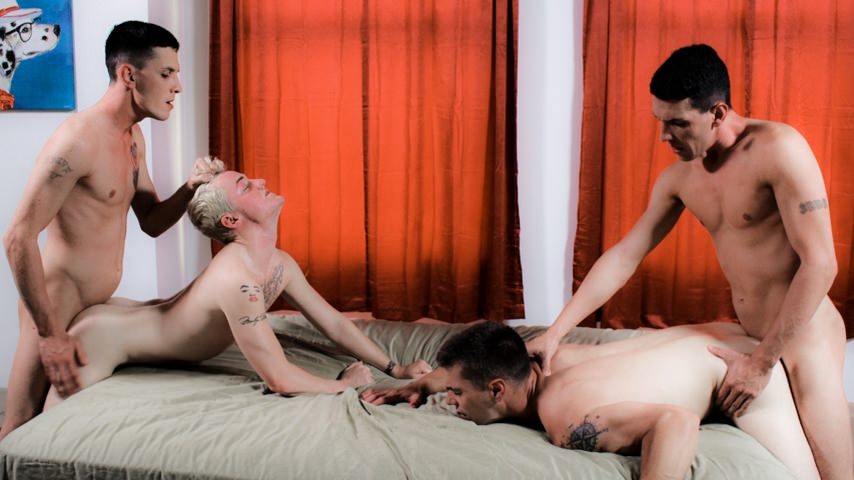 The twins never hold back and this time they are all in taking turns fucking Dominic and Princeton Price. Princeton can't tell either one apart but he loves those big cocks buried deep in his eager ass.
Dominic and Princeton are seeing double as the twins stuff their massive cocks deep into their throats. Michael Stax and Jacob Stax love to make them gag and they love to pound hard and deep.
Dominic gets his hair pulled back while Princeton gets choked. The energy sadly comes to an intense climax as every one ball are about to explode.
Lucky for Dominic he gets to have all the cum shot all over his face as the Stax brothers unleash a machine gun style of cum all over his face with Princeton following up with shotgun blasts of his creamy jizz…Join them!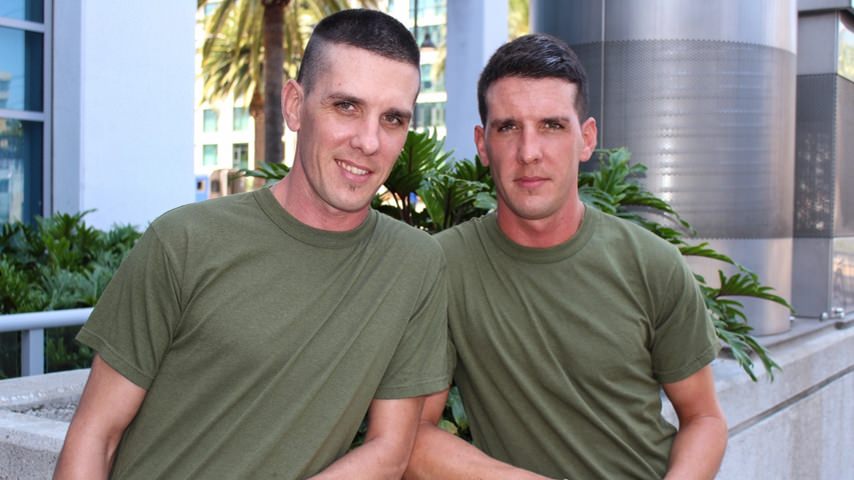 We have a special scene for you today and this particular one doesn't happen that often. Today we have two twins stroking their big dicks for you and at the end we have a special announcement about the future of these two sexy studs.
The Stax twins, Michael Stax and Jacob Stax are 26 and love to camp and live up the night life. They are not shy and have had three ways in the past. The Stax brothers are lean clean and full of cum. They have some meaty thick cocks and they can't wait to use them.
They've seen each other naked so stroking their big cocks next to each other isn't a big deal at all. They have tan skin and are some pretty wholesome nice young men. At times they move in sync with each other while tugging on their dicks and rubbing their bodies.
The excitement finally comes to a climax as the first brother blasts his load all over himself and not shortly after the other brother nuts all over himself as well and erupts in laughter because he almost got some nut on his bro…Join them!