Hair Color: Brown
Sign: Unknown
Eye Color: Brown
Dick Size: 8 inch dick
Height: 5'9″
Cut / Uncut: Cut / Circumcised
Weight: 165lbs
Sexual Positions: Versatile
Rick Sanchez scenes at Active Duty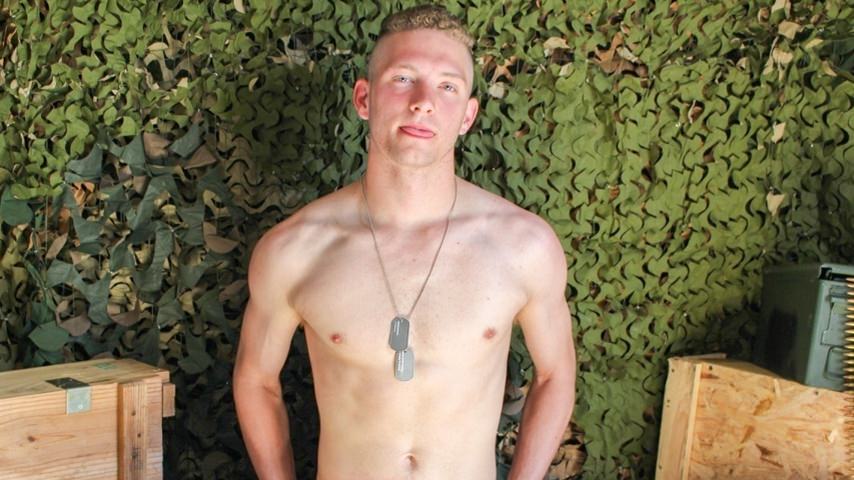 A new recruit thinks he has what it takes to be a part of this elite squad we are continuously building. Today we have Rick Sanchez, he's 19 years old, stands 6 feet tall and weighs 175 lbs. When Rick isn't trying out his porn dreams you can find him in the woods hiking on the local trails and enjoying the sun.
Rick has a very young look to him and rightfully so when he's barely 19. He's a tall slender young man with very smooth milky white skin. He has a very nice cock that would fit perfectly into any one of our elite vets if they decide to take Rick on.
Claude gives us some amazing views of his furry ass while his legs are spread out on the couch stroking his hard cock. You can see all the young fuzz and succulent balls just waiting for some attention. You might notice that Rick goes from nude than back to wearing underwear than back to some sweat pants.
Rick has a fabric fetish in that he needs to feel it on his body or cock which helps him get off even more. It's very unique and I don't think we have ever come across it here at AD but hey to each their own and we all find it very sexy.
Rick continues to show off the goods as he strokes his hard dick for all the eager viewers. His slender legs and throbbing cock are definitely a sight to enjoy. He's quiet but he's deep in the zone as his load is building up.
Finally Rick blasts his huge nut all over himself gushing out cum until every last drop is all over his smooth young chest. Enjoy the close up of all his jizz…Join him!