Hair Color: Brown
Sign: Unknown
Eye Color: Brown
Dick Size: 8 inch dick
Height: 5'9″
Cut / Uncut: Cut / Circumcised
Weight: 165lbs
Sexual Positions: Versatile
Scotty Zee scenes at Next Door Studios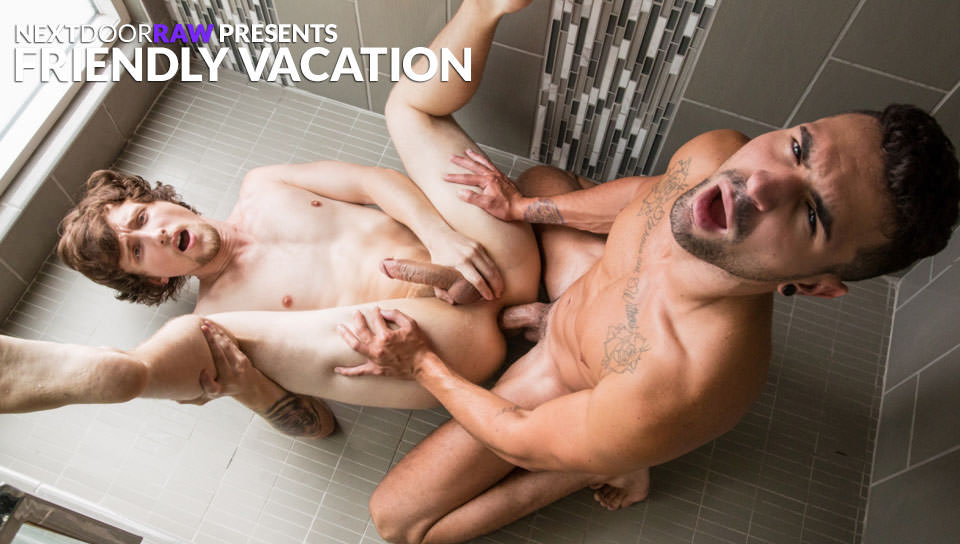 After settling into their vacation rental for the week, school friends Scotty Zee and Ian Greene realize they only have about fifteen minutes until their parents show up, and both of them are ready for a shower after a half day's travel.
Luckily, as Ian points out, the shower has two heads. Scotty seems hesitant to partake in such an arrangement, but his desire to be clean outweighs his reluctance to share the bathroom. When he enters the shower, he finds Ian already halfway clean, and taking his place beside his friend, he commences to soaping off.
Ian can't help but stare at Scotty's figure, noting his perfect ass and his nice cock. Ian reaches out to touch the perfect ass in front of him, and Scotty recoils at first, but almost immediately seems to consider Ian's silent offer.
Relenting, he and Ian embrace and begin to kiss, and in an effort to seize the moment, Ian falls to his knees and begins to suck Scotty off. Scotty grows hard inside Ian's mouth and then experiences something entirely new when Ian bends him over to eat his ass.
But that's nothing compared to the first time experience that happens next, as Ian plunges his raw cock deep inside Scotty's tight hole. Ian pounds Scotty from behind and Scotty takes every bareback inch willingly until Ian tells them to switch, and it's Scotty's turn to raw dog his friend, bouncing Ian on his cock as he runs his hands up and down Ian's back.
Scotty is turned on by this, but quickly admits to Ian that he'd rather be the one getting fucked, so they switch again, and Ian plays Scotty out on the floor, fucking a massive load out of him missionary style before pulling out and wetting his friend down with his first gay load, just as the guys can hear their parents coming down the hall…Join them!
As Scotty Zee sets off on his run, he wonders if the cute blonde guy will be in the park like he usually is, and towards the end, he spots him over on a trail path. Cruising by him, Scotty shoots him a look, wondering if the guy will pick up on its meaning, and whether or not the guy is even into the idea.
Ty Thomas has also noticed Scotty on his runs, and when Scotty passes, he decides to follow and see where it leads. Scotty non-nonchalantly returns to his house, leaving the sliding door open, and waits. Moments later, Ty enters silently, walking right up to Scotty and kissing him hard against a wall, running his hands down into Scotty's pants and taking off his shirt.
Falling down to his knees, Ty begins to suck Scotty off, flipping him around and eating his ass before pulling out his cock and standing up. 'I'm gonna fuck you raw,' he whispers into Scotty's ear, before plunging his cock all the way inside, slowly fucking Scotty from behind as Scotty nudges his ass back into it with every thrust.
Scotty wonders if Ty takes a dick as good as he gives it, and finds out he does, fucking him on the table as Ty lay on his back stroking himself. Scotty is ready to burst but wants to get fucked while he busts his nut, so he mounts Ty one more time, riding him as he spits his load all over the floor, then getting down on his hands and knees as Ty blasts his face.
Sucking the last drop dry, Scotty smiles up at Ty who smiles back down at him, asking him what time he plans on running tomorrow…Join them!
Scotty Zee scenes at Next Door Buddies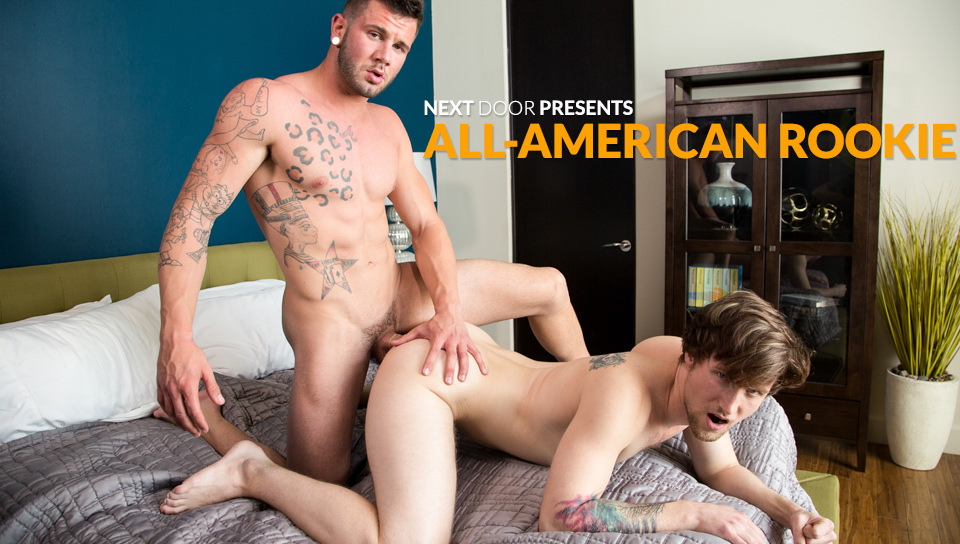 Scotty Zee is mysteriously quiet leading up to his scene with Johnny Hill, perhaps in anticipation of breaking in the new stud. Johnny is a thick chested hunk with a can-do attitude and a penchant for anal, so there's a really good chance he and Scotty will get along great.
Scotty is chomping at the bit to get a piece of this man-meat, wasting no time in stripping him out of his clothes and devouring his big cock, sucking him off as Johnny takes off his clothes.
Once he's nice and hard, Johnny takes control of the situation, telling Scotty to bend over as he plunges his cock deep inside, and commencing to give a Scotty a nice hard pounding from behind.
Johnny proves adept no matter the position, and Scotty is more than happy to take all the dick Johnny has to give. After bouncing Scotty on his dick, Johnny flips Scotty over and fucks the cum out of him.
He pulls out dousing him with a facial, proving that he's a natural performer, and vowing to come back real soon…Join them!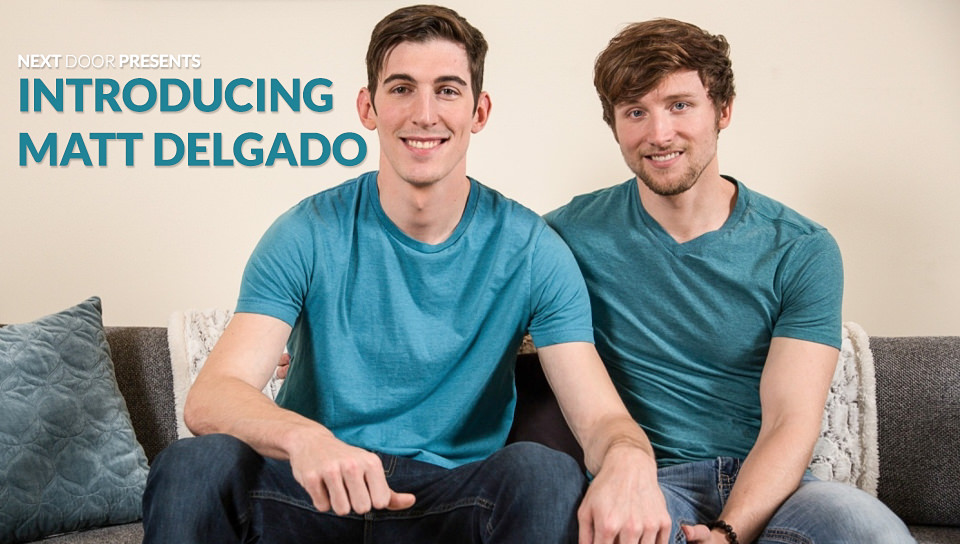 Scotty Zee gets a crack at a stripped down style of scene as Next Door introduces a tall drink of water in Matt Delgado. Matt is long in all the right places, and Scotty takes his time discovering all of Matt's secret spots.
Matt proves he can give as good as he gets, showing off his cock sucking skills as he downs Scotty's cock. Scotty eats his ass before bending him over and giving Matt his first dick on camera, and Matt takes it like a champ.
Proving he's not a one trick pony, Matt then flips Scotty over and fucks him doggy style, holding Scotty by his shoulders as he thrusts deeper and deeper inside of him, before pulling out and shooting his load from Scotty's stomach to his face, coating him entirely as he strokes his own hot load onto his stomach.
Scotty is covered in jizz and ready for the showers as Matt stands over him, cock drained and assured that this won't be a one time affair…Join them!
no images were found
The last person Scotty Zee would ever expect to come over this late at night would be bully Victor Powers, and yet, here he is standing in the doorway, apologizing to Scotty for being such a prick. Scotty can't believe his ears, much less does he believe the sincerity of Victor's empty pleas, and he tells Victor there's really nothing he can do to make up for it.
Victor instantly kisses Scotty hard on the mouth, and Scotty realizes that Victor's cruelty was just a cover for his repressed urges. With the tables turned, Scotty takes control of the situation and lays Victor onto the bed, stripping him out of his shorts as he begins to suck him off.
Victor lets Scotty do whatever he wants, and so Scotty flips him over and eats his virgin ass, stuffing it with his cock as he pounds the class' toughest bully. Scotty has his way with Victor, fucking him from behind and then sliding him over to his side, then spreading his legs wide and hammering Victor's hole before sliding out and jizzing all over him.
He then sucks Victor off, and Victor spits his first gay load all over himself as Scotty looks on approvingly, confident that Victor won't be bullying him anytime in the future…Join them!