Every gay porn video and gay porn image gallery of Dominic Green.
Hair Color: Brown
Sign: Unknown
Eye Color: Brown
Dick Size: 8 inch dick
Height: 5'9″
Cut / Uncut: Cut / Circumcised
Weight: 165lbs
Sexual Positions: Versatile
Dominic Green gay porn scenes at Next Door Buddies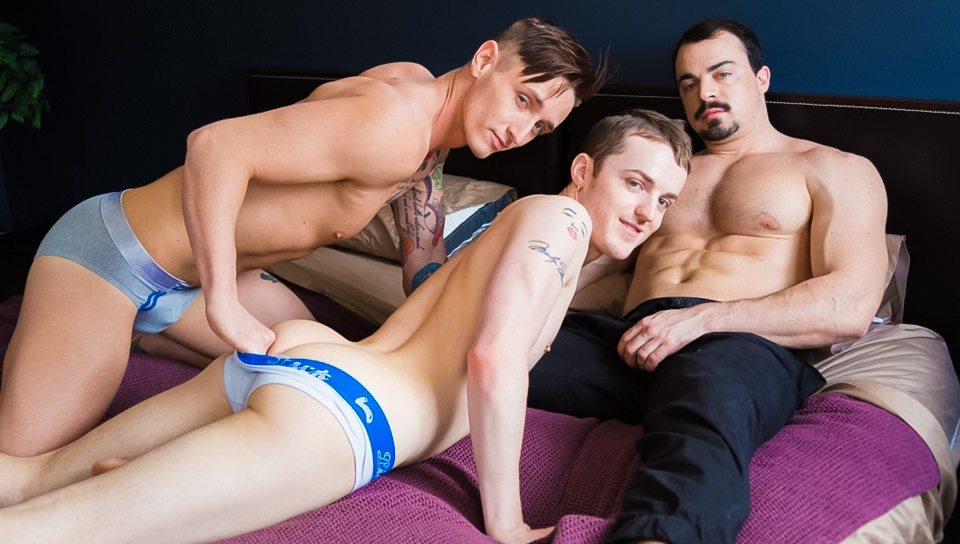 Well, well, well… looks like Alex James' secret is about to catch up to him.
It seems Alex has been running around on his boyfriend Dominic Green for the last 3 months.
When his sidepiece confronts Dominic, he finds out Alex and Dominic have been together for 4 years, and he's the one being played. Dejected, he apologizes for being a home-wrecker, but Dominic is surprisingly calm.
In fact, the whole situation gives Dominic an idea of how he and Alex can spice up their sex life, and he invites Lance Ford to be in on it.
After all, one look at Lance and Dominic has to admit: at least Alex picked a hot one to cheat with.
But now it's time for Alex's two worlds to collide, and Dominic has the perfect scenario in mind…Join them!
Dominic Green gay porn scenes at Next Door Studios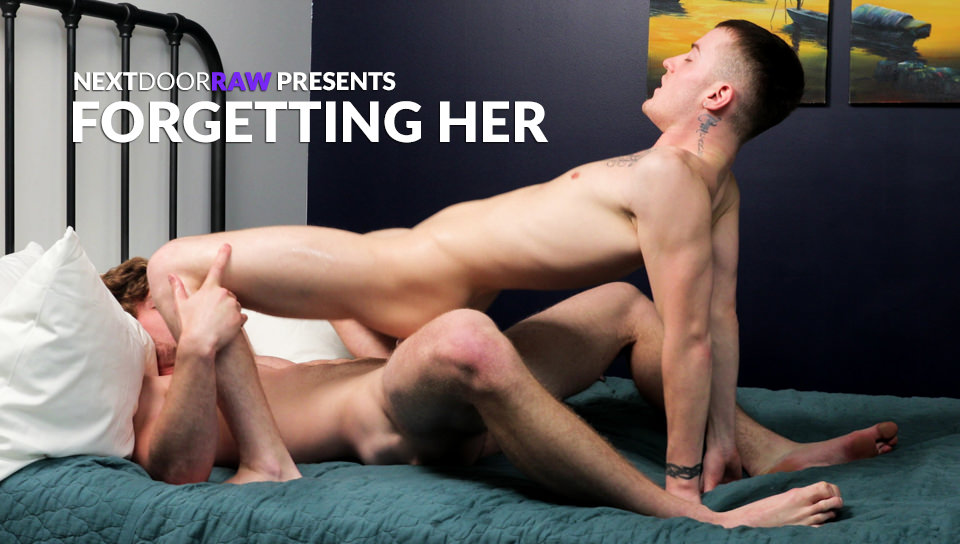 With the pain of a recent break up still fresh in his mind, Colton Cain seeks solace from his buddy Dominic Green. He's not really looking to talk, and tells Dominic he just wants to do something to take his mind off the split.
Dominic has a pretty good idea of what they can do together, and when he makes his move, a love torn Colton offers little resistance, so Dominic quickly seizes the opportunity to indulge in a fantasy he never thought would come to life.
He goes down on Colton, who he's always had a crush on. As he undresses Colton, it becomes obvious why. Colton's body is chiseled and his muscles glimmer in the bedroom light, and when Dominic pulls off his jeans and starts sucking him off, Colton gets rock hard inside his mouth.
Dominic works Colton's balls, tonguing at them before deep throating the shaft. Colton is rock hard and ready to fuck, so he bends Dominic over and begins to face fuck his hole, getting it nice and wet before plunging his meat stick deep inside his best friend.
Dominic takes it raw as Colton pounds him from behind, and they fuck all over the bed as Dominic takes a ride before letting Colton have his way.
Colton flips him onto his back and begins to fuck the pain away, taking all his frustrations out on Dominic's hole, before pulling out and blasting it with a massive load that coats Dominic.
Dominic strokes himself off as Colton slides his messy cock back inside, launching his batch onto his stomach in a sweaty conclusion.
As he slides his dick around in the cum, Colton realizes he's forgotten all about his ex…Join them!
Johnny Hill has a newbie in his bed, and he intends on taking his sweet time before snatching Dominic Green's cherry.
Dominic's sweet sucker is already unwrapped for Johnny, so he helps himself to a nice long lick, working it in his mouth before flipping Dominic over to see the rest of the goods.
Dominic is ready for Johnny's lollipop, so Mr. Hill plunges it deep inside, long dicking Dominic from behind before grabbing him by the waist and pounding him.
Dominic proves to be every bit as sweet as Johnny imagined, giving it up to Johnny however he wants it. Johnny fucks Dominic all over the bed, mounting him as Dominic rides him reverse.
Dominic strokes his dick as Johnny fucks the cum out of him, pulling out and jizzing up into Dominic's sweet hole before sliding it back inside for a round of seconds…Join them!