All gay porn pics and gay porn videos of Fernando Del Rio.
Hair Color: Brown
Sign: Unknown
Eye Color: Brown
Dick Size: 7 inch dick (18cm)
Height: 5'7″ (170cm)
Cut / Uncut: Uncut / Uncircumcised
Weight: 160lbs (73 kg)
Sexual Positions: Versatile
Fernando Del Rio gay porn scenes at Raging Stallion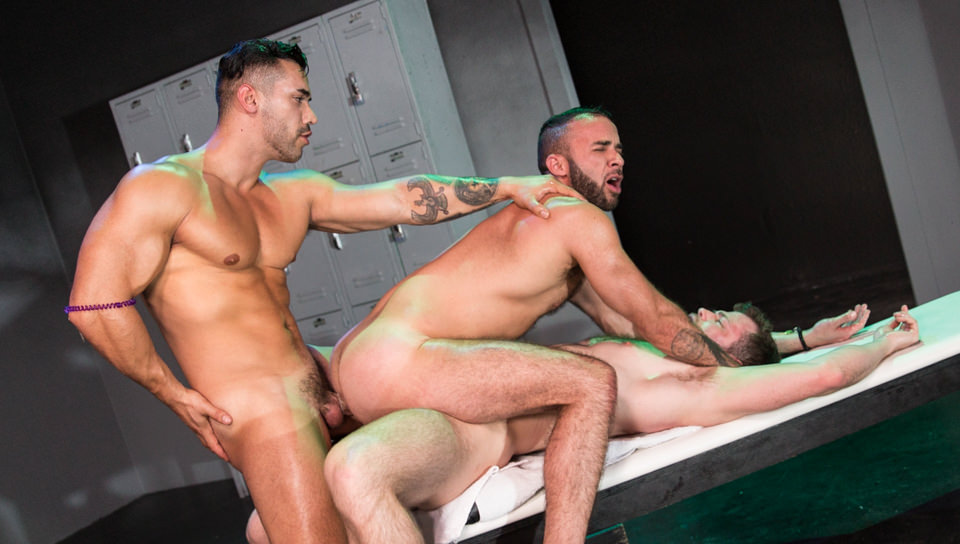 Fernando Del Rio and Kurtis Wolfe hook up in the locker room at the bath house as Arad Winwin looks on jacking his pole. When Fernando and Kurtis lose their towels, their hard, hairy cocks pop out.
Fernando is the first to take action and gets down between Kurtis' legs to suck his throbbing dick. As Fernando sucks, Arad makes his move and comes up behind Kurtis putting him in the middle.
After both Fernando and Arad take turns servicing Kurtis' cock and fingering his ass, Kurtis decides to bend over to let the guys inside. He takes Fernando down his throat as Arad shoves a cock up his ass.
The muscle hunks spit roast the stud, making Kurtis moan out for more cock. Kurtis finds out he's not the only hole in the group when Fernando bends over to take both Arad and Kurtis up his ass at the same time.
It's a hardcore double penetration session that leaves Fernando's hairy ripped body covered in thick ropes of cum from tongue to torso…Join them!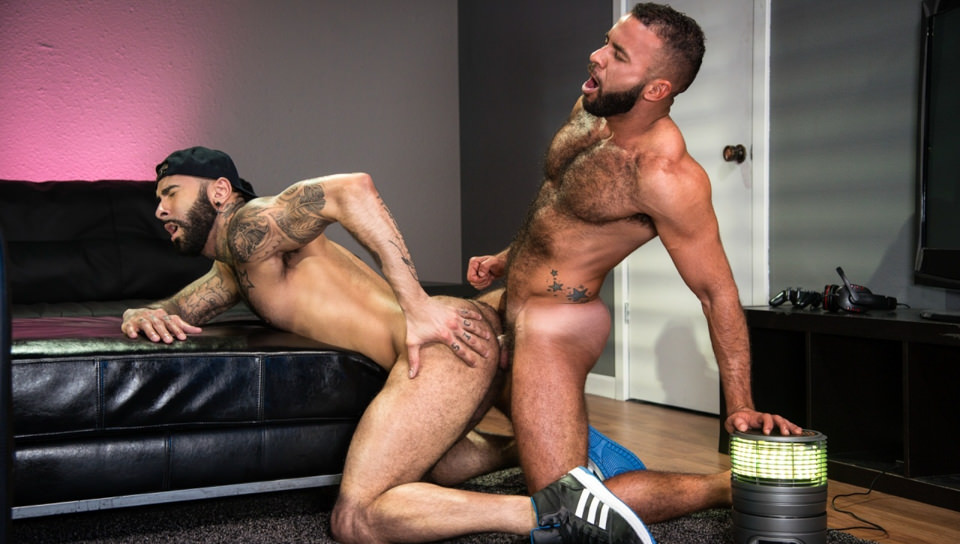 Rikk York has just beat his sexy online gayming opponent, Spencer Whitman, when Fernando Del Rio comes in the room. Fernando is a bit jealous of Rikk's online counterpart and Rikk does everything he can to appease Fernando.
To help the situation, Rikk starts with a long, passionate session of making out with lots of heavy petting. Fernando needs a dick in his mouth and pulls Rikk's thick throbbing cock out and immediately gets it down his throat.
He sucks the big uncut dick, spitting and slobbering as he goes until Rikk is rock hard. Fernando loves the taste of a nice hairy asshole and bends Rikk over to get what he needs. Fernando takes his time with the wet hole and enjoys every second of the long and deep rim job.
The taste of Rikk's hairy ass makes Fernando rock hard and soon he's enjoying the inside of Rikk when he plunges his thick staff balls deep into the stud. 'Fuck me harder,' Rikk begs as Fernando builds to a steady ass-slapping rhythm.
After getting his butt stretched wide open, Rikk wants in on the action and the two hunks switch it up when Fernando bends over to let Rikk inside. Fernando's ass feels amazing and Rikk can no longer hold off. He pulls out and sprays his load all over Fernando's back and hairy crack.
After his release, Rikk wants to make sure Fernando gets his happy ending and immediately gets down on his knees to finish his buddy off.
Fernando lets loose and slathers Rikk's panting face with jizz before they kiss the cum away…Join them!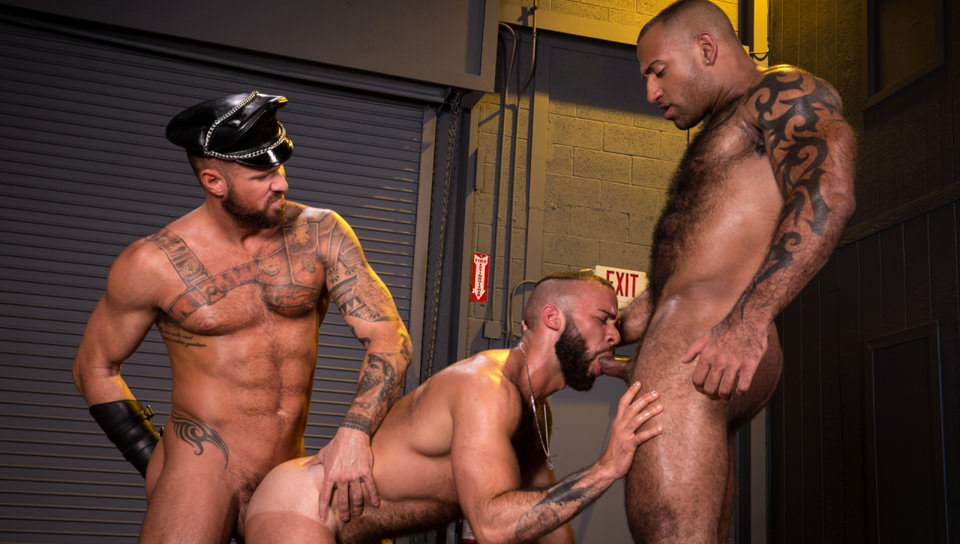 Leather daddy Michael Roman, pig Fernando Del Rio, and Daymin Voss are tatted muscle studs looking to get dirty in their jockstraps. Fernando bends over and offers up his hairy, sweaty hole for the other two muscle hunks to share.
Michael and Daymin get Fernando's ass lubed and opened up with their prying tongues and lots of spit while they prime him for what's about to come. Fernando's big fuzzy sack dangles down between his legs as he gets his taint and balls worked along with his hole.
Fernando bends over to get spit roasted with Michael stretching out his ass and Daymin reaming his throat with his thick, hairy, huge dick. Michael wants a turn on Fernando's tight hole and the sweaty studs switch positions with the leather daddy fucking Fernando's face as Daymin mans the helm from behind.
Daymin pulls out of Fernando and lies down on the table to let Michael ram his big hard cock in his fuzzy crack. Daymin gets his butt hole pounded deep as he sucks on Fernando's hairy dick and rims his used-up ass. Pulling out Michael drops a load of jizz all over Daymin's tasty bubble butt.
The sight of it all makes Fernando blast a geyser of his own as the cum shoots out of his throbbing, thick, uncut cock and onto the floor. Daymin is the last to go and moans out hard with his thick, creamy white semen rolling out of the tip of his cock.
Nothing gets in the way of these studs living out their fantasies and getting all the hairy cock and ass they can get…Join them!
Fernando Del Rio gay porn scenes at Extra Big Dicks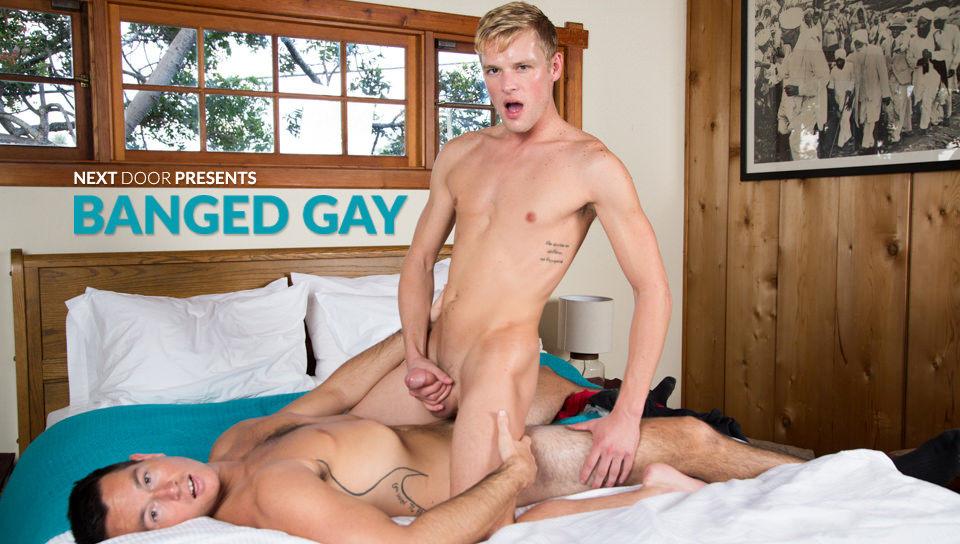 Fernando Del Rio has brought Lex Sabre to his play space and Lex questions him as to whether or not he can really take all that he has to offer.
Fernando assures him he can and Lex pulls out his cock. At first he is soft, but it is still very large. As Fernando sucks his cock, it grows and grows and grows to its full nine inch glory.
Fernando does his best to deep throat all of but struggles a bit. Lex then bends him over and rims his ass and plays with his geech piercing as well.
He then begins to fuck him slowly at first and once Fernando's ass has taken all of his cock he thrusts longer and harder. He pulls it all the way out and back in and with each thrust Fernando groans in delight.
Lex then flips him on his back and fucks him until Fernando shoots his load onto his hairy stomach. Lex pulls out and shoots his load onto Fernando…Join them!
no images were found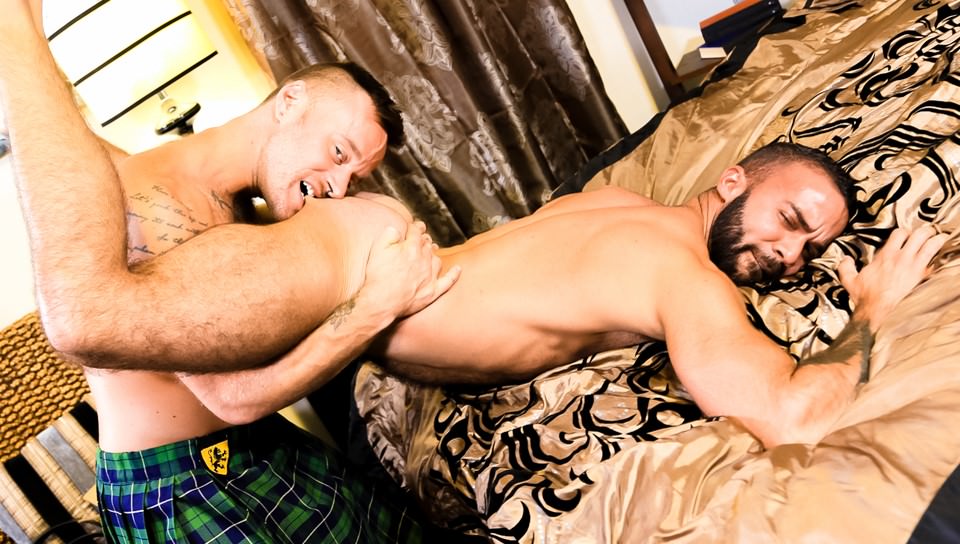 Hoytt Walker ordered a kilt and the package has finally arrived at home. He opens it up and is excited to put it on right away.
After he gets it on, he begins to pleasure himself and we can see the outline of his big cock through the fabric of the kilt.
Fernando Del Rio comes into the room to join him and is equally excited seeing Hoytt wearing the kilt with a big hard cock underneath.
Fernando plays with his big cock through the kilt for a while before pulling out Hoytt's huge cock and sucking it.
Hoytt then rims Fernando on the bed while stroking his cock through the Kilt.
He then drops the kilt and begins fucking Fernando hard and deep.
The intensity of the fucking builds to a frenzy as Hoytt drives his cock deep and hard into Fernando.
He fucks him hard in several positions until Fernando shoots his cum all over his own hairy body and then Hoytt laps up some of his cum before feeding his load to Fernando's waiting mouth…Join them!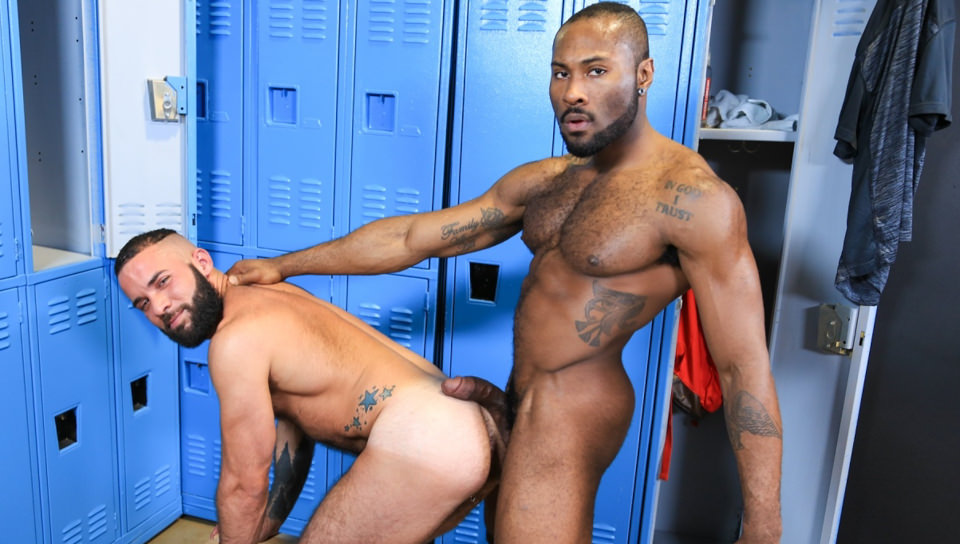 Noah Donovan is in the locker room when Fernando Del Rio comes in and starts staring at him. They exchange a few words before Fernando asks Noah if the rumor is true about him having a huge cock. Noah tells him he should find out by sucking it.
Fernando does just that and gets on his knees and wraps his mouth around all ten inches of Noah's cock deep down his throat. Noah then puts Fernando on his back on the bench and begins to face fuck him as he plays with and sucks Fernando's uncut cock.
He bends Fernando over the bench and rims his ass deep with his tongue before fucking him. Noah starts out slow at first and once Fernando is comfortable he increases the intensity and fucks the cum right out of him. He pulls out and Fernando takes Noah's load in his mouth and we see the cum oozing out the sides of his happy mouth…Join them!
Zeke Weidman has a surprise for his longtime boyfriend Valentin Petrov who is dead asleep dreaming of cocks and balls. Zeke has brought in the next door neighbors landscaper Fernando Del Rio to help out in the bedroom.
Valentin wakes up and sees that they are checking out his extremely big uncut cock and Fernando wants to take a test drive on that bad boy. Fully awake they all get into bed with Valentin and begin to share that sexy big dick of his.
The girth is too much for one man to handle so they have to switch back and forth from one mouth to the other. Valentin's cock is hard and ready to squeeze inside Fernando's eager small ass.
Valentin is kink as Zeke and Fernando share his cock and nobody is left out. There's lots of intense touching, kissing and of course lots of dick sucking in this steamy scene.
This is one hot threesome with one big ass cock that needs constant attention…Join them!