Every gay porn video and gay porn image gallery of Kyle Brant.
Hair Color: Blonde
Sign: Unknown
Eye Color: Brown
Dick Size: 7-inch dick
Height: 5'9″
Cut / Uncut: Cut / Circumcised
Weight: 165lbs
Sexual Positions: Versatile
Next Door Twink gay porn scenes of Kyle Brant
These twinks don't waste any time. Kyle Brant and Dylan Hart quickly set up the ground rules for a passionate evening.
Right away, the hot twinks get it on. This is about to be a twink hook-up that you won't forget…Join them!
After being dropped off by his overprotective parents at Kyle Brant's house, Hayden Brier confines to his neighbor.
He tells Kyle that his parents have a 'no sex, no drugs, no fun' rule.
Turns out, there are no parents in this house and no rules either.
The hot twinks end up breaking two of those rules and having fun sex…Join them!
no images were found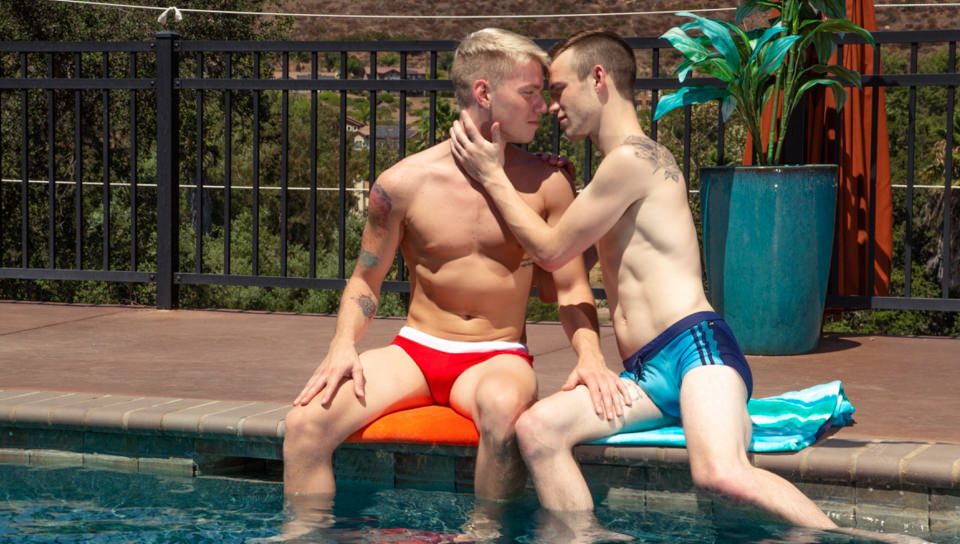 Beautiful baby boy Kyle Brant is uncomfortable with the undue attention he tends to receive from other guys, but boyfriend Scott Finn is really turned on by the idea of so many others lusting after what belongs to him.
He tells Kyle he wishes he could show all these other pool swimming looky-loos just how hard he fucks that perfect ass, and Kyle tells him to take him home and show him instead.
Scott jumps at the chance and once they make it back to the house, he proceeds to prove to Kyle, yet again, that this ass belongs to him.
As Kyle shoots his load onto himself, he has no argument whatsoever…Join them!
Step-brothers Kyle Brant and Greyson Lane couldn't be more opposite one another.
Greyson is an open freak, proudly flying his flag and always looking to score, but Kyle is much more sheltered and reserved, probably because of his mom, Greyson figures.
But whatever the reason, when Kyle catches Greyson jacking to some gay porn, he's both horrified and intrigued at the same time.
Greyson catches him staring and realizes the two of them may not be so different after all.
Kyle is about to discover sides of himself he never knew existed, and Greyson is about to discover there's a silver lining to having a step-brother…Join them!
Photography student Carter Woods has arranged a new photoshoot with sexy young model Kyle Brant.
As all professional photographers, Carter promises that he can make Kyle into a star.
As Kyle loses his clothes horny Carter feels his big soft cock hardening in his pants.
Kyle notices Carter's huge erection falling to his knees sucking down hard taking his big hard dick deep to the back of his young throat.
Carter slips his manhood between Kyle's smooth ass cheeks getting his cock deep into his hot asshole.
He fucks Kyle's bubble butt until he is unable to control himself and spurts cum all over the young boy quickly followed by Kyle's streams of hot boy cum.
Next Door Raw gay porn scenes of Kyle Brant
Kyle Brant and Alpha Wolfe just finished a hard day's work on a construction site.
What better reward than dirty, passionate fucking?