Every gay porn video and gay porn image gallery of Julian Bell.
Hair Color: Brown
Sign: Unknown
Eye Color: Brown
Dick Size: 8 inch dick
Height: 5'9″
Cut / Uncut: Cut / Circumcised
Weight: 165lbs
Sexual Positions: Versatile
Next Door Twink gay porn scenes of Julian Bell
First loves are never easy, and for Julian Bell and Theo Brady, things are complicated by the fact that Theo is afraid of publicly outing himself to his parents, so as much as it pains Julian to have to part ways, he doesn't want to live a lie.
Theo knows all of this, which is why he's come to Julian to try and win him back, and though he knows Julian will be skeptical, Theo has a secret to share with Julian that he thinks just might change his mind once and for all.
But this is one secret Julian is gonna need to see for himself before he believes. Luckily, Theo has every intention of showing Julian exactly what he wants to see…Join them!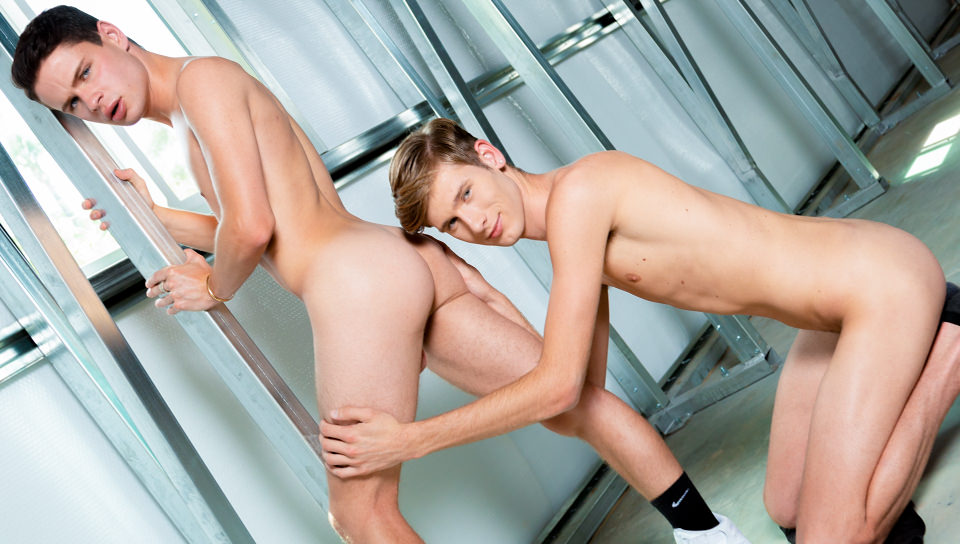 Just looking for a quiet place to rub one out, Julian Bell is horrified to discover he's being spied on by the biggest mouth in the neighborhood, but Dylan Hayes promises he won't tell.
Julian is skeptical but Dylan Hayes quickly shows him that he can use his mouth for a lot more than blabbing secrets.
As he downs his cock, Julian realizes this may have turned out to be a blessing in disguise, and as he proceeds to have his way with Dylan, pounding him in every position he desires, he suddenly feels thankful to have been discovered.
Dylan is just happy he can finally show his feelings for Julian and no longer has to hide his desires, and now that he's got Julian where he wants him, he has every intention of indulging every one of his deepest fantasies…Join them!
Sunburnt and exhausted, Greyson Lane has mixed reviews for his first Pride Parade. On one hand, he had a great time and was happy to participate. On the other hand, he'd have liked to 'participate' with a few hot guys to celebrate the event.
Buddy Julian Bell tries to tell him that's not what Pride is all about, but Greyson is hell bent on getting fucked, so to make his friend's day complete, Julian tells him he could help him out with that request.
Greyson thought Julian would never ask, as he peels off his shorts and reveals his rock hard cock. Julian is quick to jump all over it, deep-throating Greyson before spreading his legs and tongue fucking his hole.
Once Greyson is good and ready, Julian slides up behind him and eases his cock deep inside Greyson's waiting hole. Greyson takes it eagerly, stroking his dick as Julian pounds him from behind.
They fuck every way Greyson desires, but he's so horny he can barely hold his nut any longer, and he spits it all over his chest as Julian pulls out and gives him a facial that Greyson can be very, very proud of. Now, he's a Pride veteran…Join them!
Hot twink Julian Bell is learning the art of massage and he has his first sexy young client Hayden Brier.
The hottie accepts, but with the intention of getting something more from Julian.