Every gay porn video and gay porn image gallery of Romeo Foxx.
Hair Color: Brown
Sign: Unknown
Eye Color: Brown
Dick Size: 8 inch dick
Height: 5'9″
Cut / Uncut: Cut / Circumcised
Weight: 165lbs
Sexual Positions: Versatile
Romeo Foxx gay porn scenes at Guys in Sweatpants
These boys said it themselves: a nice dick deserves a nice ass, and a nice ass deserves a nice dick. If you've seen Romeo Foxx's other videos on the site, you know he loves getting fucked and he's damn good at it.
These two were looking forward to getting each other all weekend so I just let them go at it, especially since I know how bad Marcus Young was craving that ass.
Every top loves a bottom who can cum and let you keep fucking him until you're done with him… and it was Marcus' lucky day cus that's Romeo! In case you need to cool down after watching this, feel free to jump in the pool with them at the end…Join them!
Romeo Foxx gay porn scenes at Next Door Buddies
Even though Justin Matthews is the upperclassmen of the house, it doesn't mean new pledges Romeo Foxx and Dante Foxx can't teach him a new trick or two.
Justin has been with this frat all four years but until now, he's never thought too much about the opportunity for ass all around him, but one afternoon with Romeo and Dante has him re-thinking his action strategy when it comes to getting his rocks off.
Lucky for him, Romeo is down for a good dicking and Dante loves to watch his 'Free Sex Toy' get fucked by someone else.
This is one secret frat party that's for members only…Join them!
Romeo Foxx gay porn scenes at Next Door Studios
Even though his cooking channel idea hasn't netted the subscribers he'd hoped for, Romeo Foxx is still plugging away at it in front of the camera trying to make it happen.
Boyfriend Princeton Price knows a much better way for them to get more views, but Romeo is hesitant to the idea.
Princeton can't understand why Romeo wouldn't want to show off his perfect little bubble butt, and tells him he thinks the two of them would make a hot couple on screen.
He smiles at Romeo, untying his little apron and bending him over the counter.
Romeo's hesitance melts away as Princeton has his way with his tasty little treat, showing Romeo isn't the only one who can turn up the heat in the kitchen.
It turns out, they just needed to pair up to get things really cooking with their viewers…Join them!
Dante Foxx and Romeo Foxx are a real-life married couple and since we received so much positive feedback about them we had to get them back on the casting couch for some hot married couple action.
Our casting agent sits them down so they can elaborate more upon themselves and their relationship. Once our agent lets them loose the Foxx is out of the hen house and they make some sexy steamy love.
Our agent isn't telling them how to fuck but rather he lets them enjoy each other and films every intimate moment that showcases the love they have. Kick back members and enjoy…Join them!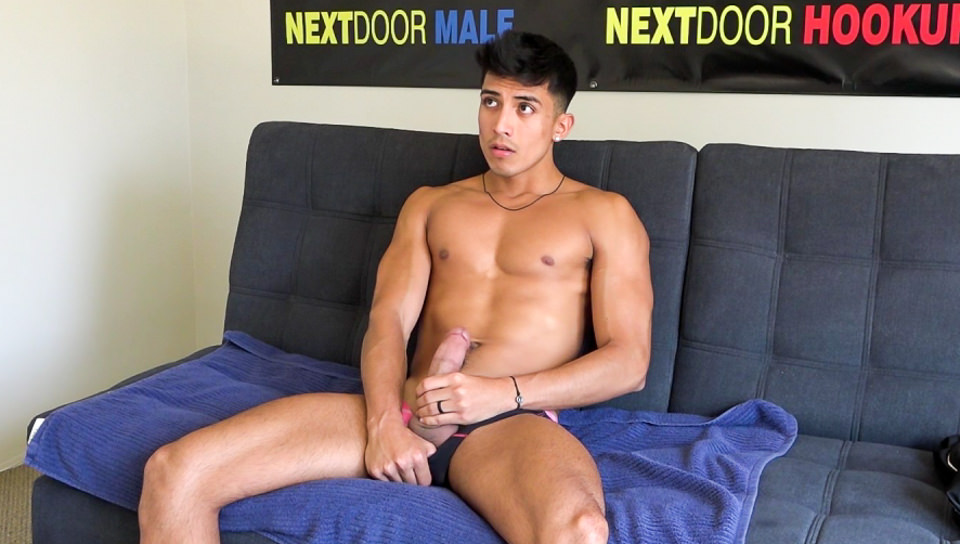 Romeo Foxx has come out our casting agent in hopes of making it into the adult industry. Our casting agent gives him the breakdown and soon enough Romeo is on the couch stroking his fat hard cock.
By the time our casting agent comes back to the room Romeo is hard and stroking. Romeo shows every inch off to our casting agent as he pans around the room making sure he has what it takes.
Romeo stays rock hard and soon enough blows his load all over his chest and with that we think he just might have PASSED…Join him!