Every gay porn video and gay porn image gallery of Mason Williams.
Hair Color: Brown
Sign: Unknown
Eye Color: Brown
Dick Size: 8 inch dick
Height: 5'9″
Cut / Uncut: Cut / Circumcised
Weight: 165lbs
Sexual Positions: Versatile
Mason Williams gay porn scenes at Next Door Studios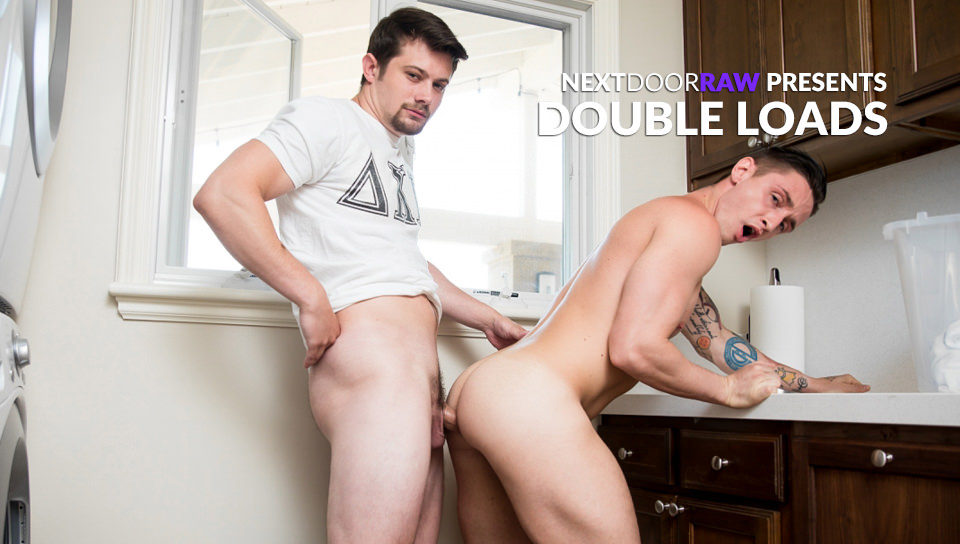 When Mason Williams catches roomie Lance Ford stroking his dick in the laundry room, it's an awkward situation, but it gets heated when Mason finds out Lance has been sniffing Mason's underwear to jerk off to.
Suddenly enraged, he accuses Lance of being unable to leave his shit alone. Lance tells him most people don't complain when messes with their stuff, and Mason seems confused until Lance falls to his knees and grabs at Mason's dick.
Hesitant at first, Mason lets his guard down when he feels how good Lance is at sucking a cock. He deep throats it in a way that none of Mason's girlfriends have ever done, and when Lance bends over and perches his ass high in the air, begging to be fucked… well Mason becomes a convert in that moment.
Plunging his rock hard cock into Lance, he pounds his roomie from behind, fucking him all over the laundry room before Lance finally spits his load all over himself.
As Mason pulls out ready to cum, Lance tells him to feed it to him, so Mason blasts his nut all over Lance's face, covering him jizz as Lance sucks Mason dry…Join them!
As Ryan Jordan goes door to door for the church, he happens upon Mason Williams' house. Mason isn't very religious, but that doesn't mean that he isn't willing to make a one time donation of a different sort.
Ryan seems uncomfortable at Mason's advances, but Mason is very convincing and Ryan will do anything for the church, so when Mason begins to kiss him and undress him, Ryan decides to go along with it. Mason shows Ryan the ropes, first sucking him off as Ryan's dick grows harder and harder.
Having been shown how it's done, Ryan takes his turn on Mason's cock and proves to be a quick learner, as he downs Mason's dick and begins to work on Mason's nuts. Taking his balls in his mouth, Ryan tongues Mason's taint and his cock swells up to maximum density.
Ready to make his donation, Mason bends Ryan over and has his way with Ryan's virgin hole. He fucks the choir boy in every position- from behind, cowboy, missionary- before Ryan finally spits his load all over himself.
Seeing Ryan covered in jizz, Mason pulls out and blasts Ryan with his offering, spilling it all over Ryan's hole, and leaving a deposit that needs no receipt…Join them!
Mason Williams gay porn scenes at Next Door Buddies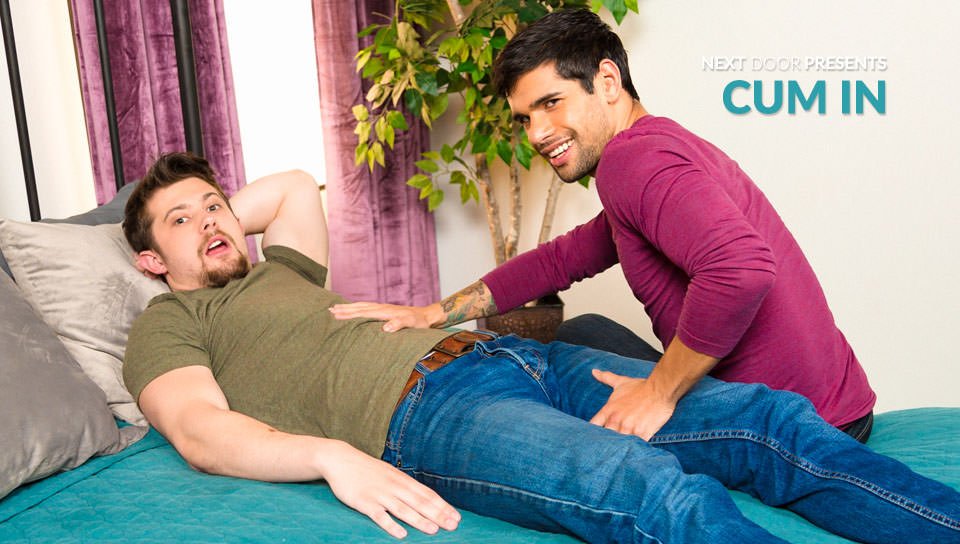 Mason Wiliams has been down in the dumps all day, but roomie Ty Mitchell thinks he knows a way to cheer him up, as he enters Mason's room and begins to rub his crotch on the outside of his jeans.
Mason pretends that Ty's effort aren't working, but the bulge in his pants betrays him, and Ty unzips his fly and takes off his pants. Working his way down Mason's body with his mouth, he slowly begins to tongue at Mason's dick.
It perks up even more and Ty takes it into his mouth, sucking Mason off and stroking him as Mason forgets all about what was bothering him. Fully engaged, Mason bends Ty over and shoves his rock hard cock into Ty's waiting hole, proceeding to pound him doggy style.
Ty takes Mason's dick like a champ, every thrust melting Mason's troubles way. He turns Ty on his side and spoons with him before standing back up and spreading Ty's legs wide. Ty's hard on is ready to spit as he commands Mason to fuck him harder.
Mason does so and Ty strokes himself clean, spraying his nut onto his stomach as Mason pulls out and blasts his load all over Ty, falling onto the bed in much more relaxed mood than when he started…Join them!