Every gay porn video and gay porn image gallery of Jayden Lawrence.
Hair Color: Blonde
Sign: Unknown
Eye Color: Blue
Dick Size: 8 inch dick
Height: 5'9″
Cut / Uncut: Cut / Circumcised
Weight: 165lbs
Sexual Positions: Versatile
Jayden Lawrence gay porn scenes at Next Door Buddies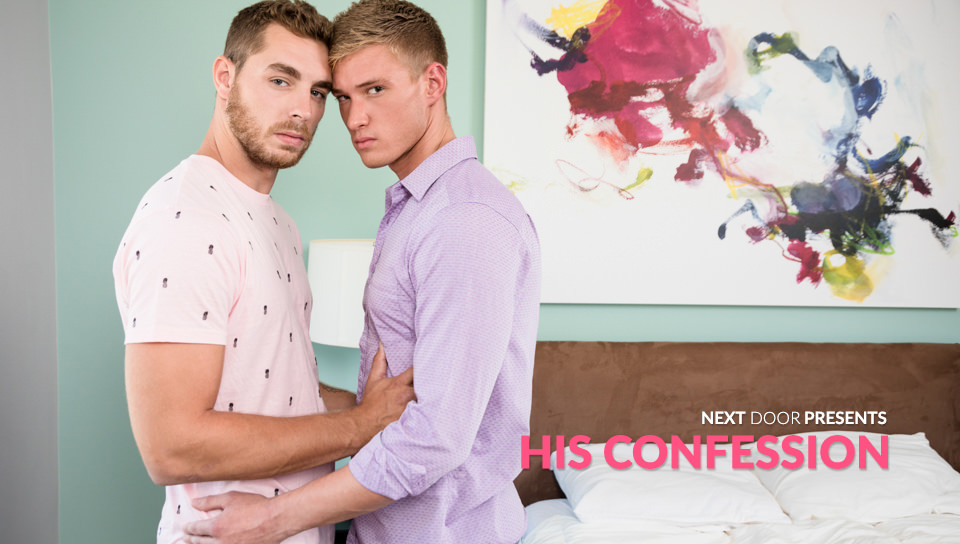 When Jayden Lawrence confides to Carter Woods that he thinks he's gay, he worries how Carter will judge him, and what Carter will think. Luckily for him, he and Carter have been friends for a long time, so not only is Carter understanding and sympathetic to Jayden's feelings, it turns out he's been secretly harboring the same feelings for years.
And now, with Jayden in front of him confessing, Carter seizes the opportunity to express his lust for Jayden. Jayden seems nervous, even as Carter slowly seduces him out of his clothes and works his way down Jayden's body, but when Carter wraps his lips around Jayden's dick and begins to suck him off, Jayden's worries melt away and he instantly feels like he made the right choice.
And when Carter slides his rock hard dick into Jayden's virgin hole, Jayden lets out a moan that signals his approval. Carter proceeds to fuck Jayden all over the room- against the bed, on the bed, up against the window.
Jayden is ready to cum just as Carter pulls out and blasts him, and as soon as he feels Carter's hot jizz spray his hole, he launches a massive load onto the floor, spraying like a hose as he quivers in post-orgasmic ecstasy….Join them!