Every gay porn video and gay porn image gallery of Cameron Boyd.
Hair Color: Brown
Sign: Unknown
Eye Color: Brown
Dick Size: 8 inch dick
Height: 5'9″
Cut / Uncut: Cut / Circumcised
Weight: 165lbs
Sexual Positions: Versatile
Cameron Boyd gay porn scenes at Next Door Buddies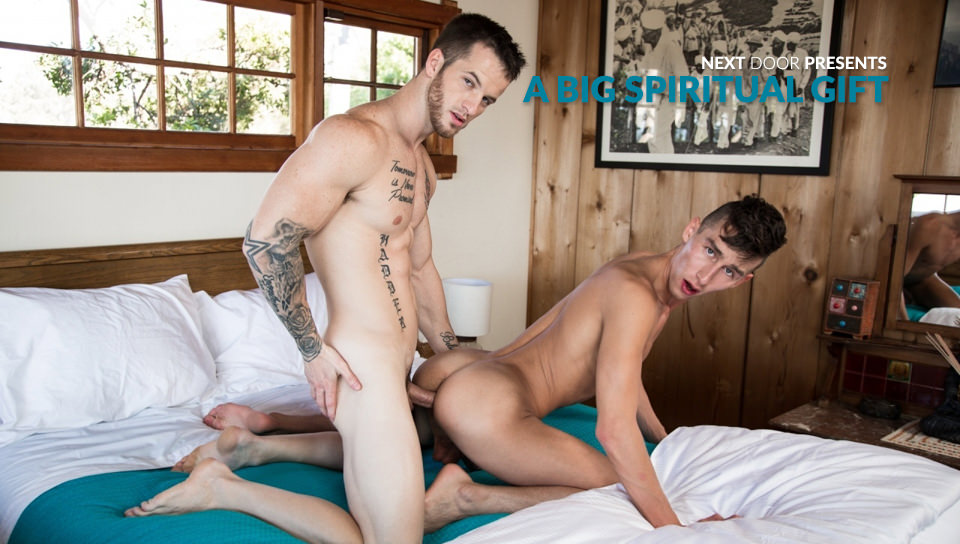 Underneath the Buddha statue, Quentin Gainz and Cameron Boyd forge a bond that goes beyond physical, as they share their passion for one another.
Cameron is in heaven as Quentin kisses his way down Cameron's body, removing his pants and unveiling his hard cock. Quentin quickly takes it into his mouth, downing it in one fell swoop as Cameron closes his eyes and moans in pure delight.
He returns the favor, working Quentin's shaft and making his way down to his hole, moistening it up in preparation for his hard dick. He plunges it deep inside Quentin's waiting hole, fucking him raw as Quentin strokes himself.
They fuck like that for a while until Cameron is ready to turn the tides, and then they switch, as Cameron falls to his back and lets Quentin have his way.
Quentin slides his rock hard cock into Cameron and proceeds to pound him from behind before flipping him back over and pounding the jizz out of him.
Cameron spits his load onto his chest as Quentin pulls out and coats his hole with his load, seeding Cameron as the afternoon light sets on their holy congregation…Join them!
Cameron Boyd gay porn scenes at Next Door Studios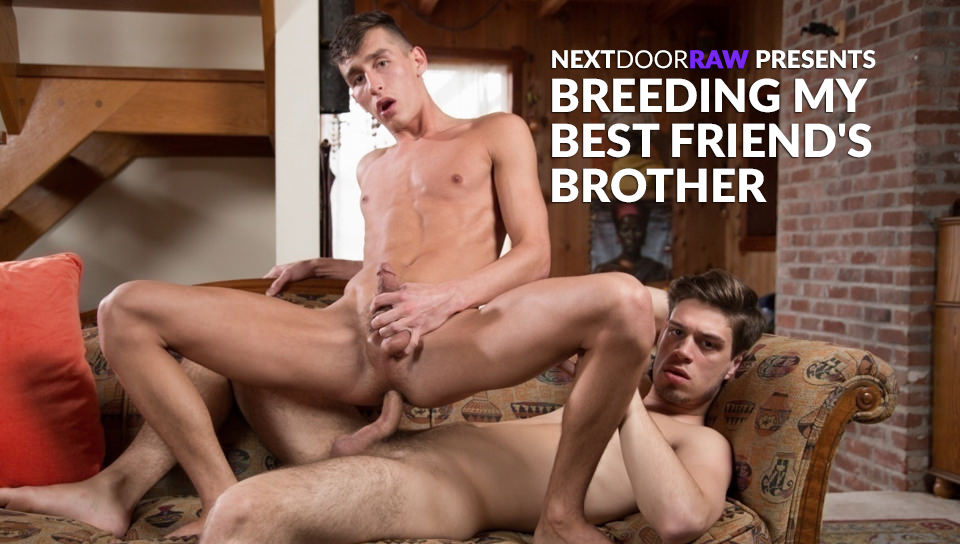 When Cameron Boyd finds his brother's best friend at the door, he finds it a little odd, but when Michael Del Ray can't stop staring at the bulge underneath Cameron's towel, the reason becomes more obvious.
Michael seems intent on hooking up with Cameron, telling him he's been waiting for the right time to pounce, and now that Cameron's brother is gone, Michael has decided now is the perfect moment.
Cameron asks if his brother knows about this, and Michael laughs, already tearing Cameron's towel off of him and making his way down to Cameron's dick. He moans his approval as Michael works his cock with his mouth, and flipping him around, Michael moistens Cameron's tight young hole, readying it for his cock.
Once he's convince Cameron is ready, he plunges his bare cock deep inside, as Cameron pushes back against it and grinds on it to the base. Michael has his way with Cameron, fucking him all over the living room as Cameron spits his load onto Michael's chest.
Michael pulls out just in time to jizz all over Cameron's hole, rubbing his fingers in the hot load and tasting it, sealing their secret with a sloppy kiss…Join them!