All gay porn pics and gay porn videos of Trent Ferris.
Hair Color: Blonde
Sign: Cancer
Eye Color: Blue
Dick Size: 7 inch dick
Height: 5'11"
Cut / Uncut: Cut
Weight: 160
Sexual Positions: Versatile Bottom
Trent Ferris gay porn scenes at Icon Male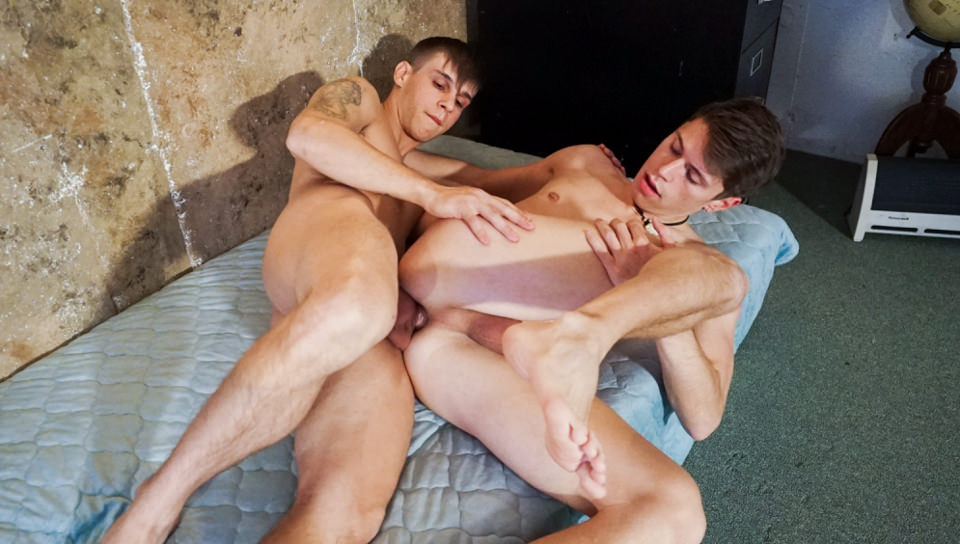 Gorgeous Troy Accola and stunning Trent Ferris are hornier than ever they cannot keep their hands off each other and their hard cocks! It's straight to wet blow jobs and deep anal pounding. They express the passion they have for each other till they are cumming harder than ever…Join them!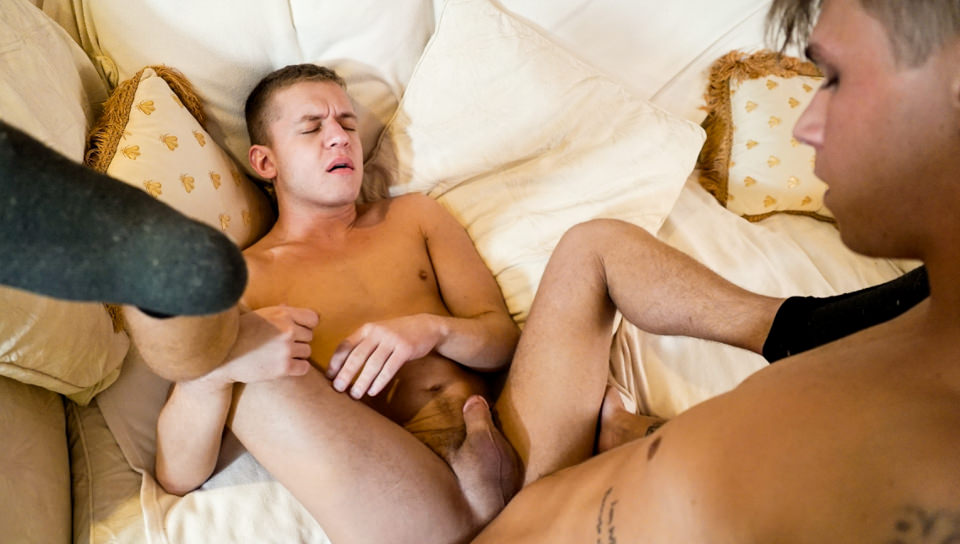 When Trent Ferris tempts Ian Levine with his thick dick, he finds it impossible to refuse him. They end up passionately kissing. Till their cocks are harder than ever! They fuck each other relentlessly till they explode into orgasm…Join them!
Older/younger pair Rodney Steele and Trent Ferris seduce naive young buck Sam Truitt for a pleasure-filled threesome that culminates in three explosive cum-filled orgasms. Nothing hotter than two boys and a daddy in a wild fucking session…Join them!
Trent Ferris and Sam Truitt are two friends, nervously chatting about different things. Having never fooled around before, they discuss what they've been up to since they last hung out.
Sexual tension is thick and both are nervous. They're open to trying different things and, breaking the ice with a kiss, they start softly.
The make-out quickly increases in intensity, feeling each others' toned thin bodies. Taking each others' shirts off, they compliment each others' bodies.
Trent reaches down into Sam's shorts, playing with his hardening cock before kissing him, nervously undoing his pants, sucking on his long dick, slowly moving his head up and down. Sam moves over to return the favor, sucking on Trent's dick.
Slowly it changes from soft to hard. Sam sucks on his balls then moves on to his tight ass, getting it ass nice and wet.
Trent gives him the signal to come climb on top of him, and Sam's long dick plunges into Trent's ass bareback. Trent jerks his dick as his ass slides up and down on his friend's raw dick.
Fucking ferociously, Sam's dick slides in and out of his twinky friend's smooth hole. His thick bush tickling his asshole, as Sam fucks the cum right out of Trent's beautiful cock.
Seeing him cum pushes Sam over the edge. Pulling out of Trent, he lets his thick load land on Trent's toned stomach…Join them!
 Trent Ferris scenes at Men.com
When Trent Ferris gets busted sneaking a midnight swim in Colby Jansen's pool, he knows he's fucked. Colby gets his dick fucked before pounding Trent's tight butt.
Trent Ferris scenes at AEBN

Real Couples Bareback
Watch Full HD movie now in AEBN
Come inside the bedrooms of four of gay porn's hottest real life couples and take part in the intimacy, passion and vulnerability they save only for each other.

Dicks On Detention
Watch Full HD movie now in AEBN
Packing 5 hard-core scenes including 2 threesomes, "Dicks On Detention" is what you've been waiting for. Enjoy!
Starring: Dillon Anderson, Dirk Wakefield, Drake Reed, Jacob Marteny, Jacob Wolf, Jay Cloud, Johnny Maxim, Nicholas Reed, Rex Maddox, Sam Truitt, Shane Hicks, Trent Ferris

Raw Awakening
Watch Full HD movie now in AEBN
Real life boyfriends Sam Truitt and Trent Ferris know it all too well, as they join together for a bareback lovemaking session in the morning light.
Starring: Danny Forest, Jake Tyler, Sam Truitt, Trent Ferris, Trevor Spade, Zander Williams

Daddy Chasers
Watch Full HD movie now in AEBN
Horned up twinks with big cocks and eager asses, looking for daddy… the chase is on!
Starring: Cody Avalon, David Benjamin, Jake Jennings, Jason Phoenix, Sam Truitt, Trent Ferris, Trenton Ducati

Summer Camp Secrets
Watch Full HD movie now in AEBN
Summer Camp Secrets features the hottest twinks out there and reveals all of their dirty secrets. Packing 2 threesomes and 3 hardcore scenes, this movie has everything you need to get off. Enjoy!
Starring: Ace Adams, Aiden Summers, Asher Hawk, Dillon Anderson, Gunner Marx, Hayden Anders, Jacob Wolf, Jay Cloud, Kyle Blake, Lucas Owens, Trent Ferris, Tyler Morgan

Daddy's Big Boy
Watch Full HD movie now in AEBN
Icon Male takes you inside the bedrooms of four hot daddies who love well-hung boys with explosive new scenes that will leave you breathless.
Starring: Adam Russo, Billy Santoro, Colton Grey, Dirk Caber, Nick Capra, Sam Truitt, Trent Ferris