All gay porn Pics and Videos of Dustin Holloway.
Hair Color: Brown
Sign: Unknown
Eye Color: Green
Dick Size: 8 inch dick
Height: 5'10"
Cut / Uncut: Cut / Circumcised
Weight: 168lbs
Sexual Positions: Bottom
Dustin Holloway scenes at Men.com
Ethan Chase thinks it's a good idea to welcome new neighbor Dustin Holloway with a meat basket. Dustin can see quickly, that Ethan's meat is exactly what he wants…Join them!
Dustin Holloway is still on the hunt for the sex crazed men in town and is excitedly pleased when he runs into Teddy Torres. One encounter together turns into dick sucking, ass fucking and cum bursting fun…Join them!
Skyy Knox is out in the wild hunting for some fresh meat. Dustin Holloway, hungry for some meat, is eager to return with Skyy to his tent. It may not be the game he was hunting for, but Skyy's cock will satisfy him nonetheless. The men take turns sucking cock until Skyy is primed to plunge into Dustin's eager pink hole…Join them!
Dustin Holloway scenes at Falcon Studios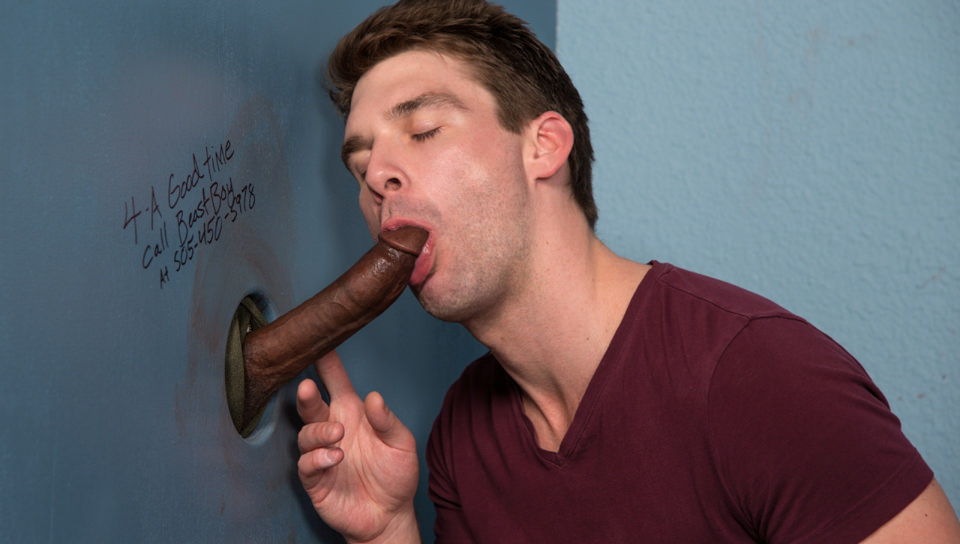 After several hours of driving Route 66, Fane Roberts and Dustin Holloway pull over at a rest stop so Dustin can take a piss.
As Dustin stands at the rest stop urinal, he notices Derek Maxum head into the stall next to him and as Dustin is washing his hands, he sees Derek's big meaty dick slide through a hole in the wall.
Dustin isn't sure if he should run or get on his knees but when he hears Derek's deep voice command him to 'suck it', Dustin does as he's told and takes the giant rod in his mouth.
It grows thicker and harder with every slurp from Dustin, and as a pool of spit collects on the floor under the two hunks, Dustin peels off his shirt and unzips his pants for easy access to his own growing boner.
Derek his ready to get a look at the eager stranger sucking his dick and comes out from inside the stall.
He's ready to taste a dick as well and happily services Dustin's raging hard-on.
All the sucking gets Derek in the mindset to take the random public encounter to another level and bends Dustin over the wall to eat his ass. As the two studs get completely naked, they go back to taking turns sucking each other off.
With his dick worked to the max, and a hunky naked stranger in front of him, Derek lets go of any inhibitions he may have left and blasts his load all over Dustin's tight pecs and body.
The thrill of the public sucking in the dirty bathroom combined with the feel of Derek's warm load running down his body is all it takes for Dustin to finish up.
Dustin moans out and polishes the floor with his own creamy brand of liquid before the strangers part ways never to see each other again…Join them!
Young, successful couple Brent Corrigan and JJ Knight just bought their dream home: all it needs is a bit of remodeling for everything to be just perfect. After JJ leaves for work, Brent welcomes the sexy contractors into the house.
After Brent heads out, Alex Mecum interrupts Dustin Holloway's painting for a high-stakes rim job. Dustin unzips Alex's jeans, liberating his massive, throbbing boner. Wrapping his lips around Alex's huge cock, Dustin reciprocates eagerly, spreading his warm saliva up and down Alex's shaft.
Putting his legs up in the air, Dustin receives Alex's meat. Dustin's eyes roll back in his head as Alex delivers an intense doggy-style fuck. They're so focused on each other, they don't even notice that Brent has returned to the house and discovered their on-the-job affair.
Brent retreats: he'd rather watch the hot studs get off than bust them for having a bit of fun. With Alex deep inside him, Dustin shoots a massive load across his stomach.
Alex grabs his dick and jerks out a huge, spurting load onto Dustin's torso…Join them!
Dustin Holloway and Paul Canon have been making eyes at each other all weekend, but so far they haven't acted on it. As they strip down to their white briefs and step into the hot tub, they trade a knowing glance. Their feet touch at the bottom of the spa, and their cocks swell in their wet briefs.
Paul, with his dirty-blond hair slicked back, leans in and locks lips with dark-haired Dustin. Pulling down Paul's briefs, Dustin unleashes Paul's rock-hard cock and deep throats the entire shaft. Relaxing into the depths of the hot tub, Paul enjoys an underwater blowjob as Dustin relentlessly services Paul's throbbing meat.
Dustin, emerging from the water, spreads his ass for a thorough rimming. Rising up, Paul rubs his cock in the groove of Dustin's perfect ass, and Dustin is eager to take things to the next level.
Exiting the tub, Paul lies down on an outdoor lounge chair and Dustin straddles him. Lowering himself down, Dustin sits on Paul's cock and goes for a wild ride. Paul's huge balls, hanging low in the summer heat, rise and fall as his body throbs with sexual excitement.
Flipping to missionary position, Paul grabs Dustin's cock while simultaneously fucking his hole, and the sensation brings Dustin to climax, drenching his stomach in puddles of semen.
Paul then fires off rope after rope of cum, shooting all the way up to Dustin's shoulders in a spectacular orgasm…Join them!