Every gay porn video and gay porn image gallery of Hayden Hardt.
Hair Color: Brown
Sign: Unknown
Eye Color: Brown
Dick Size: 8 inch dick
Height: 5'9″
Cut / Uncut: Cut / Circumcised
Weight: 165lbs
Sexual Positions: Versatile
Hayden Hardt gay porn scenes at Legend Men
When Hayden Hardt strips naked and walks on center stage at Legend Men more than one or two of you will think where have I seen this muscle stud before and you would be right in thinking that his boyish good looks seemed a tad familiar. Yes Hayden or should I say Casey More once graced our screens in Next Door Raw's hardcore bareback site. Yes and the now super top muscle hunk once bare bottomed for Bridger Watts in Fuck My Str8 Hole at Next Door Raw.
Anyway Hayden is all grown up, he's let the chest hair grow a little and piled on the muscle. He's in top physical form as he struts his buffed nakedness at Legend Men.…Join them!
Hayden Hardt as Casey More gay porn scenes at Next Door Raw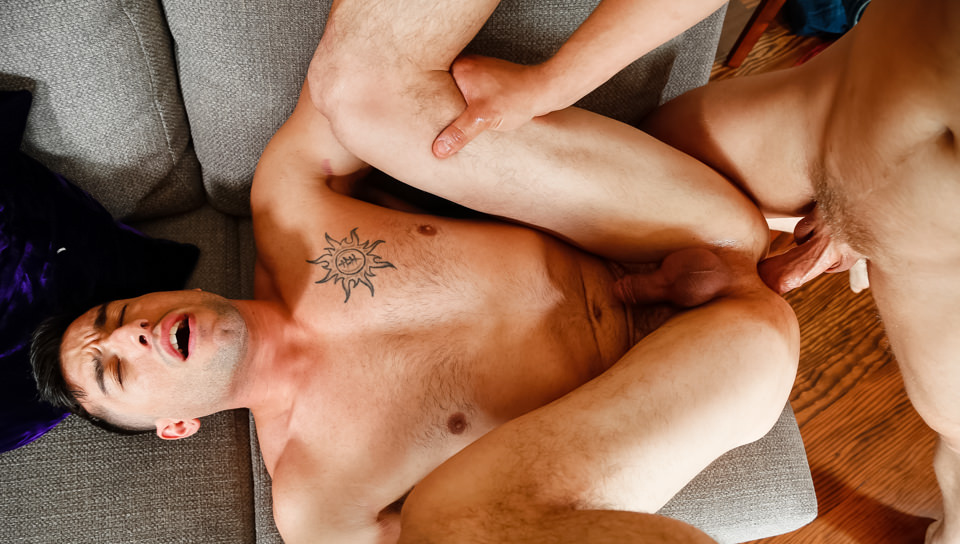 Casey More is having a bit of an existential crisis. Seems as though he may or may not have enjoyed having his girlfriend's finger shoved up his ass a little too much, and now he's having some serious second doubts about himself. To try and get a handle on the situation, he's asked his gay friend Bridger Watts to help him out.
Bridger is willing to help but a little confused, asking Casey if what he wants is a recommendation to a friend. Casey tells him no, that he wants Bridger to fuck his ass, and for a brief awkward moment, silence ensues, broken by Casey moving in towards Bridger as the two of them lock lips. Bridger tells him he'll help him, but that his dick is a little bigger than a finger.
Casey laughs until Bridger whips out his giant, half-hard cock, and then he realizes he may have bit off more than he can chew. Speaking of chewing, Bridger has worked his way down to Casey's groin and removed his pants, playfully nibbling on Casey's head before downing it in one gulp. Casey returns the favor, getting even more horny at the idea of Bridger's cock filling him up, and so once Bridger is nice and hard, Casey bends over to take all of it.
Bridger slides his cock inside Casey, who loves it even more than he anticipated, as Bridger commences to raw dog him in every position, fucking his brains out and giving Casey a full demo before pounding him missionary as Casey spews his load all over himself.
Bridger pulls out and blasts Casey's virgin ass with his seed, shoving his cock back inside to finish the job as Casey moans and groans and forgets all about his girlfriend. Join them!