All gay porn pics and gay porn videos of Rodney Steele.
Hair Color: Brown
Sign: Unknown
Eye Color: Brown
Dick Size: 8 inch dick
Height: 5'9″
Cut / Uncut: Cut / Circumcised
Weight: 165lbs
Sexual Positions: Versatile
Rodney Steele gay porn scenes at Pride Studios
Enjoy this compilation of stud Alexander Greene. From a hot threesome with a barber to locker room sex to shower sex and finally a solo masturbation scene. This is a compilation you do not want to miss. Starring: Alexander Greene, Rodney Steele, Kirk Cummings, Tony Orion and Scott Riley…Join them!
Rodney Steele gay porn scenes at Icon Male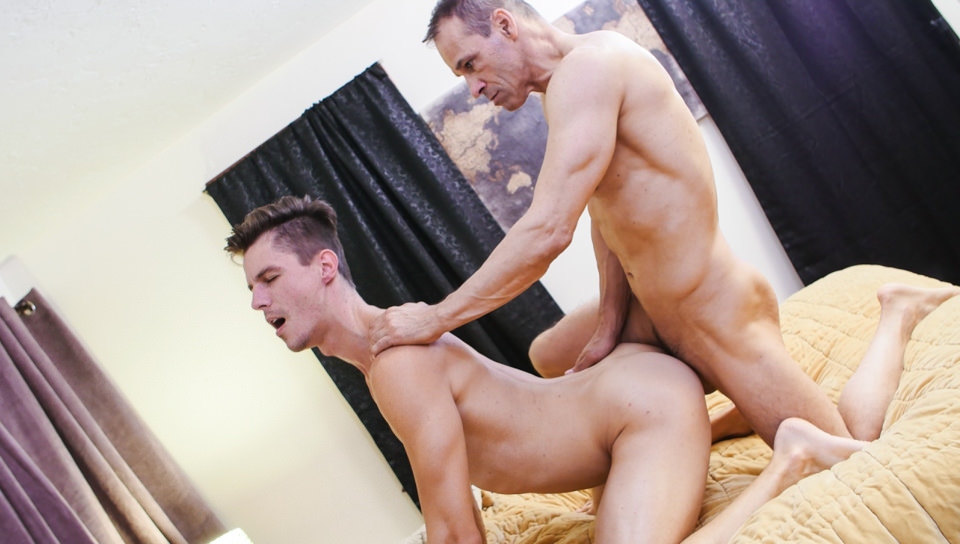 After Alex Chandler realizes that Rodney Steele has had is way with Roman Todd. He is angry and wants to leave.
Rodney threatens him and tells him without him Alex would be on the streets. Alex notices that Rodney is still hard and makes a comment how Roman didn't satisfy him properly.
They both engage in aggressive hard core fucking session letting all their frustrations out on each other bodies.
Sucking dick, banging and eating asses. They don't miss anything and Alex shows him how it feels to fuck a real man…Join them!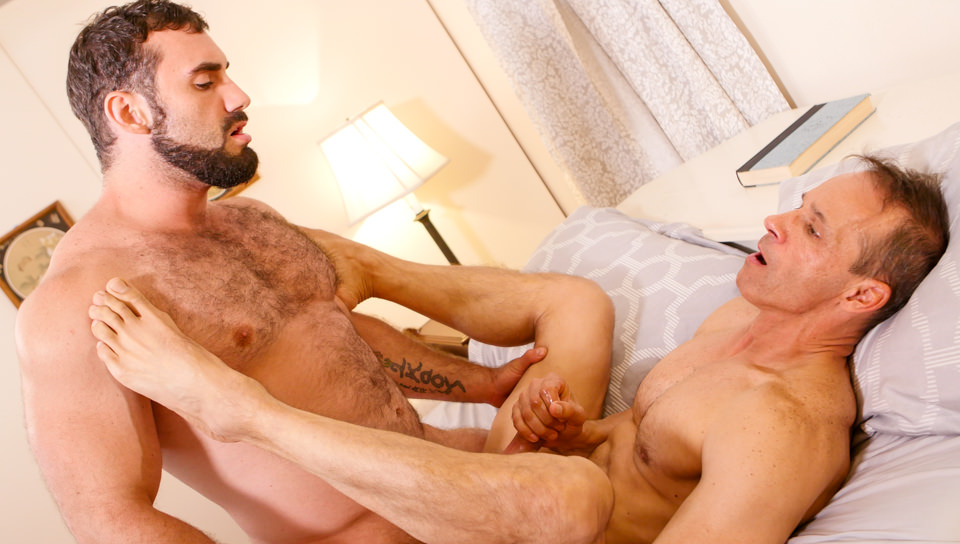 Jaxton Wheeler seduces older man Rodney Steele for free rent he knows Rodney craves his young muscular, hairy body. He fucks his ass hard till he climaxes to cum filled orgasms.
The pair fucks and sucks each other to mutual earth shattering orgasms…Join them!
Older daddy fireman Rodney Steele saves blond baby boy Brandon Wilde in a frat house. Rodney teaches Brandon a thing or two about being a man, as he sucks the younger man off. Brandon returns the favor, taking Rodney's thick cock down his throat, slobbering all over it, getting it ready to enter his tight asshole. Brandon rides Rodney, taking the older man's shaft balls deep until he receives the blast of his full load…Join them!
Rodney Steele is lucky to have younger boy toy Brogan Reed live with him, not only is he a stud but he's a professional masseuse. After a stressful dinner Brogan relaxes his older daddy with a full service body massage. Cocksucking and ass worship does the body good. Mixed with a hard core ass fucking! A little rubbing and loving is just what Rodney needed…Join them!
Older/younger pair Rodney Steele and Trent Ferris seduce naive young buck Sam Truitt for a pleasure-filled threesome that culminates in three explosive cum-filled orgasms. Nothing hotter than two boys and a daddy in a wild fucking session…Join them!
Kory Houston decides it is time to pack up and leave once he realizes Rodney Steele is in love with his assistant. Rodney explains to him that he is in love with him and not his assistant and begs him to stay.
Kory is shocked to hear this, the two passionately make up, by sucking each others' cocks and fucking each other harder than ever. They both climax into cum filled orgasms…Join them!
Josh Stone has been working hard to get back on his feet since his psychiatric diagnosis. Even his supportive tutor, Rodney Steel, has been helping him out with his homework, so he wouldn't fall behind. When Rodney arrives at Josh's house for their weekly sessions, he finds his student on his bed, feeling miserable.
Josh has made so much progress over the past few weeks and this makes Rodney question what happened. Josh explains that he was dumped by the boy he was seeing. To make him feel better, Rodney tells him that he probably needs to be with someone older, mature and who doesn't mind being with him.
Then, he puts a hand on Josh's thigh and admits that he wished he was younger, because he'd be in a better position to help him. But for Josh, age isn't an issue. Instead of working on his homework, Josh is making out with his much older tutor. Rodney takes the initiative by taking off their clothes.
Each are taking turns to suck the other's cock. They get into a 69 position, where Josh sucks Rodney's big dick, while Rodney eats Josh's ass. This tutor has waited long enough. He places Josh on his back and thrusts his hard cock inside of his favorite student's hole.
Rodney pounds his ass, while Josh is jerking himself off. He tells Rodney he's getting close to shoot his load, then cums all over his chest. Rodney takes his cock out of Josh's ass, and does the same.
This student has now found a new kind of support from his caring tutor…Join them!
The whole gang is out playing sports, and Kory Houston gets hungry, and decides to head back to the house with Professor Rodney Steele. Chatting on the couch with his Dad's mentor they chat about how they're similar.
Rodney reaches out to the boy's thigh, caressing it slowly, touching each other unsure at first. Making out, Kory holds the professor close, their lips intertwined. Stumbling from the couch into the bedroom, Kory pulls at the older man's shirt, stripping it off his muscular frame.
They kiss deeply, their excitement is palpable, both breath heavy in this moment of passion. Rodney reaches into Kory's pants, playing with his sizable bulge before climbing up onto the boy, feeding him his lengthy dick. Shoving it to the back of his throat, the boy gladly chokes on it.
Switching things up, Rodney tears off the boy's cloths and briefly swallows his dick before getting into a passionate 69. Sucking on his dick, balls and rimming his smooth ass, Rodney pulls the boy on top of him, and rubs their shafts together.
This frotting has them both bursting with excitement and Kory humps down into him. Rodney climbs over the boy, fucking him doggie style, pushing his long meaty cock into the young man's ass. Pumping it in and out, Kory moans in ecstasy as he gets fucked, taking his dick like a champ.
Rodney pulls the young man into him, their bodies pressed against each other in full body contact as he penetrates him from behind. Laying on top, he pounds his boy hole before laying the boy onto his back. Fucking him with stiff and hard strokes, he pounds him until Kory shoots his cum onto his toned stomach.
Pulling out of him, Rodney cums onto him, kissing him with deep satisfaction…Join them!