Every gay porn video and gay porn image gallery of Jack Dyer.
Hair Color: Brown
Sign: Unknown
Eye Color: Brown
Dick Size: 8 inch dick
Height: 5'9″
Cut / Uncut: Cut / Circumcised
Weight: 165lbs
Sexual Positions: Versatile
Icon Male gay porn scenes of Jack Dyer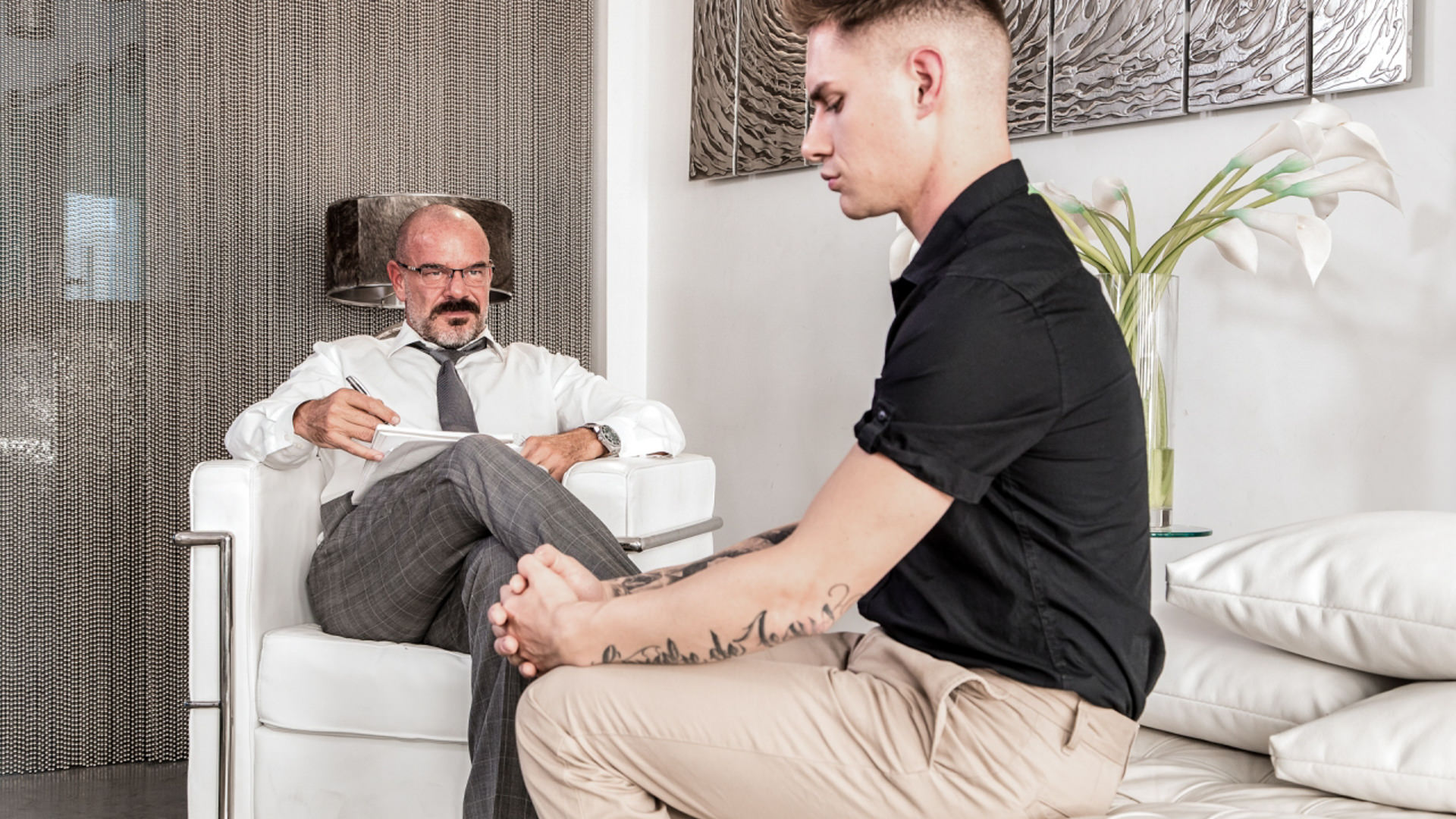 Zak Bishop, thinking he needs to get his head straight, goes to see super daddy therapist Jack Dyer.
After a long mind searching session, probing all of Zak's inner thoughts, Jack decides he needs a little TLC and maybe a little BDC, Big Daddy Cock! Jack Probes every inch with his bearded face hairy cock and big juicy ass. After the session, Zak is definitely cured…Join them!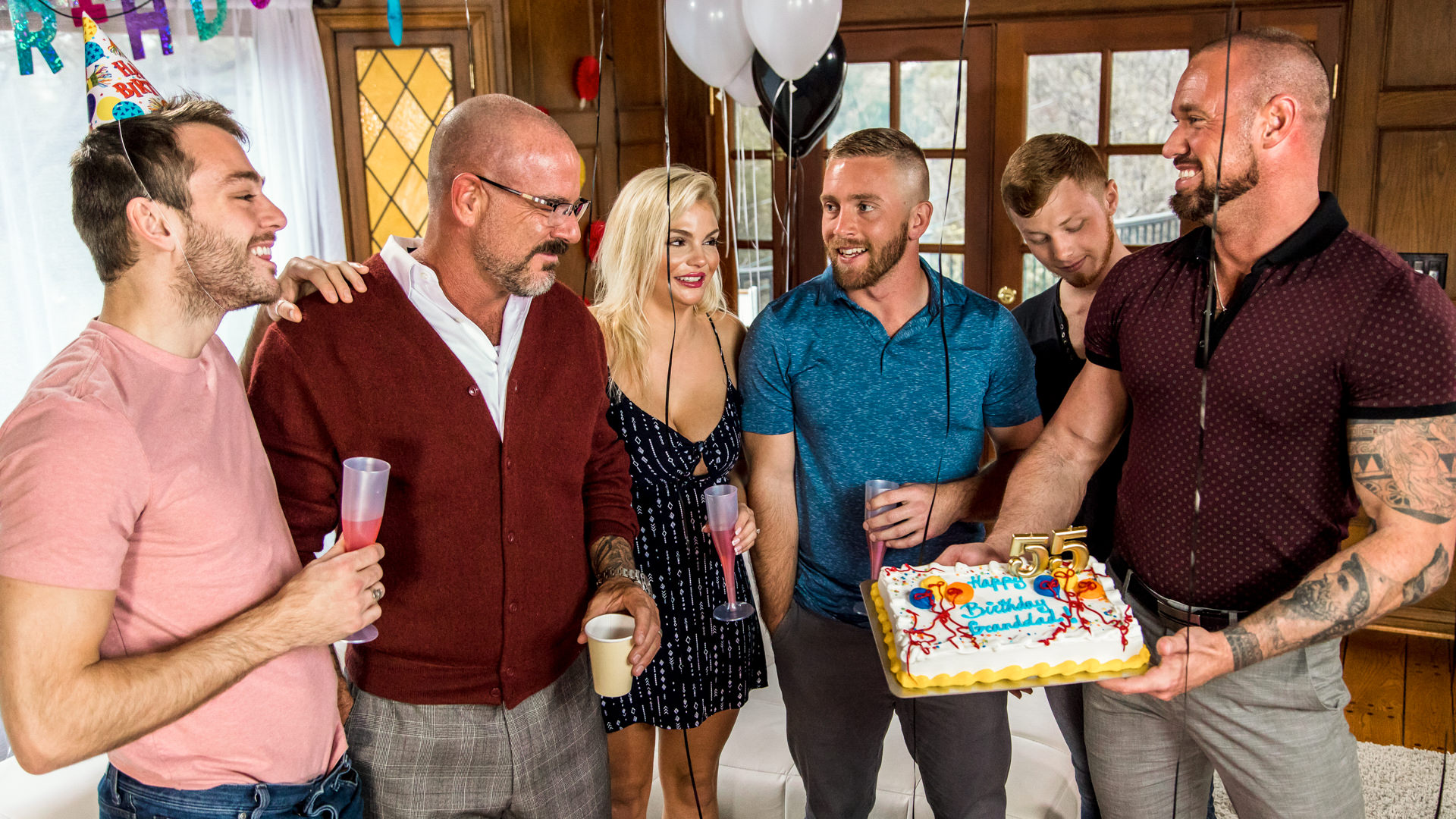 The party is over and the place is a mess. Scott Riley stays late to help his granddad clean up. Earlier, everyone had told grandpa Jack Dyer that he still looks hot.
He wants Scott to put his money where his mouth is or more like his Cock where his mouth is.
After suckin' daddy dick cock proud grandpa decides to get kinky and fucks the Birthday cake. After that he fucks Scott's cakes And the two swap creamy loads…Join them!
Fisting Central gay porn scenes of Jack Dyer
Young studs Taylor Reign and Johnny Ford wrestle control over older hairy muscle dude Jack Dyer.
They tape him to a chair then shove an old sock in his mouth as a gag.
Jack finds himself with the tables turned and is now helpless as Taylor and Johnny unleash their punishments starting with an electrocution wand.
Their terror regime continues as Johnny shoves his big dick all the way up Jack's asshole whilst Taylor feeds Jack's mouth with his long cock.
When Jack gags it only makes the boys drill their cocks deeper.
Switching positions, Taylor lines up with Jack's pre-stretched hole and sticks his cock all the way in.
Johnny holds Jack down and keeps him quiet while Taylor fucks his tight hole.
Switching it up one last time, Johnny slides back into Jack's ass as Taylor unloads into Jack's mouth while he holds it open.
Seeing Taylor bust in Jack's mouth sends Johnny over the edge and he paints his Jack's hairy ass with warm jizz.
When they're done, Johnny and Taylor take Jack the same way he took them.