Every gay porn video and gay porn image gallery of Archer Croft.
Hair Color: Brown
Sign: Unknown
Eye Color: Brown
Dick Size: 8 inch dick
Height: 5'9″
Cut / Uncut: Cut / Circumcised
Weight: 165lbs
Sexual Positions: Versatile
Icon Male gay porn scenes of Archer Croft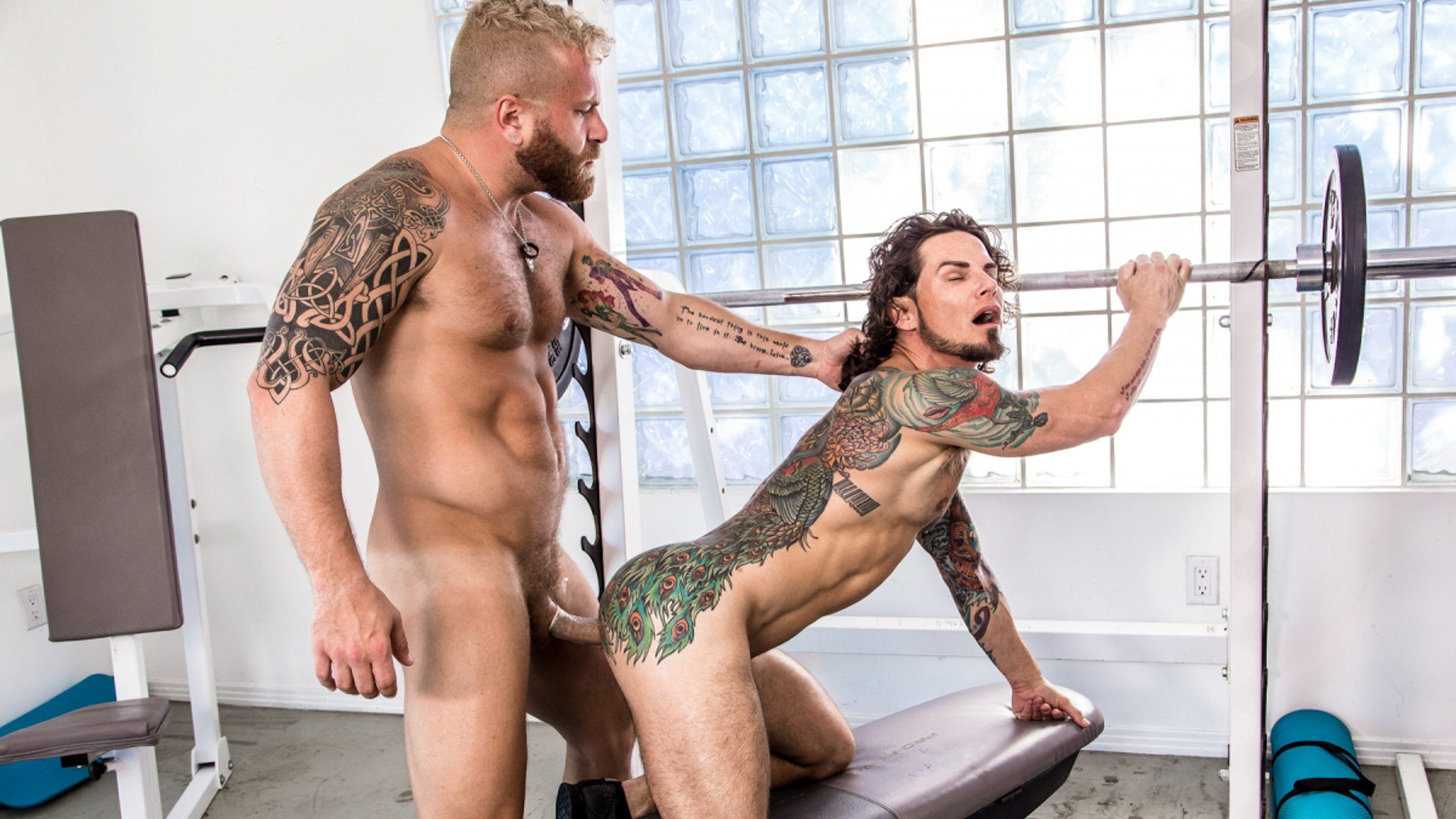 The feel, the smell and intensity of a hot gym workout can and most always leads to sweaty sex.
Riley Mitchell and newcomer Archer Croft take advantage of their testosterone driven feelings and take it out on each other's cocks and asses in an intense gym encounter…Join them!
Fisting Inferno gay porn scenes of Archer Croft
Big hairy muscle hunk Dominic Pacifico's bare hand fisting sexy blonde Archer Croft's tight asshole.
Businessman Dominic Pacifico wants to make sure whoever he hires can satisfy his every need and that's why he's having Archer Croft go through a very hands-on and hands-in interview process.
Naked on his own desk, Dominic has Archer rim his juicy ass and swallow his girthy, hairy cock before crawling up to present his hungry hole.
The commanding executive barks at Archer to lube up and use his hands to fill his ass.
Impressed by the young professional's performance, Dominic huffs and grunts his approval while Archer continues to squeeze himself into his ass and stuff his insides.
The handsy interviewee only stops fisting his potential new employer for Dominic to stand up and feed him a strong dose of his creamy cum.