Every gay porn video and gay porn image gallery of Jack Gunther.
Hair Color: Brown
Sign: Unknown
Eye Color: Brown
Dick Size: 8 inch dick
Height: 5'9″
Cut / Uncut: Cut / Circumcised
Weight: 165lbs
Sexual Positions: Versatile
Jack Gunther gay porn scenes at Extra Big Dicks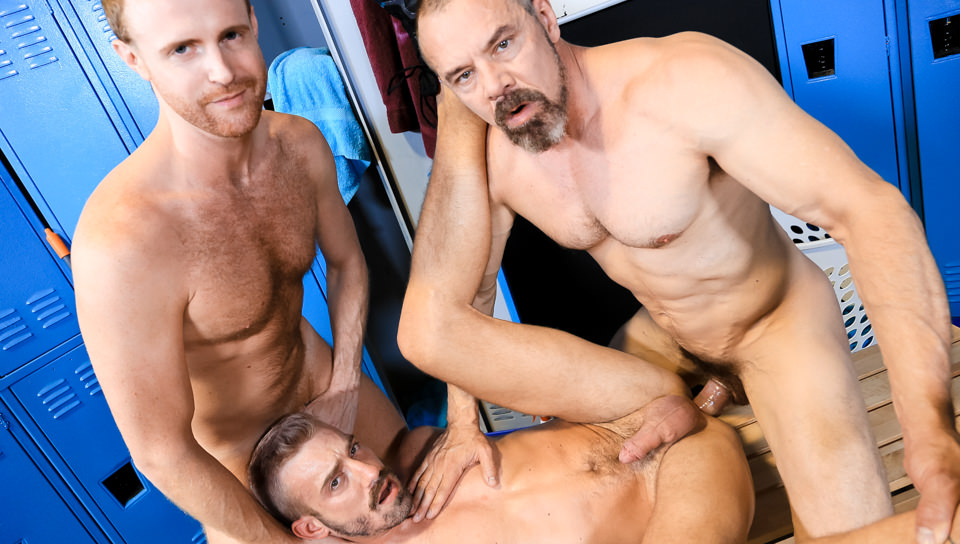 Jett Rink and Jack Gunther are both custodian's and they are tasked with cleaning up the athletic locker room.
They are talking about the coach and the fact that he has a large bulge in his shorts all the time and wondering how big his cock might be.
Just then, Coach Max Sargent walks in on them. He has an obvious erection in his shorts and both guys notice and laugh.
Max then gets bossy with them and pulls it out and both guys start playing with his huge fat cock and sucking him.
They both struggle to try and take his cock all the way for a while before Max decides he wants to fuck them.
He fucks Jack first in a couple positions and then Jett.
Max shoots his load first and then both guys jack of and cum on Max…Join them!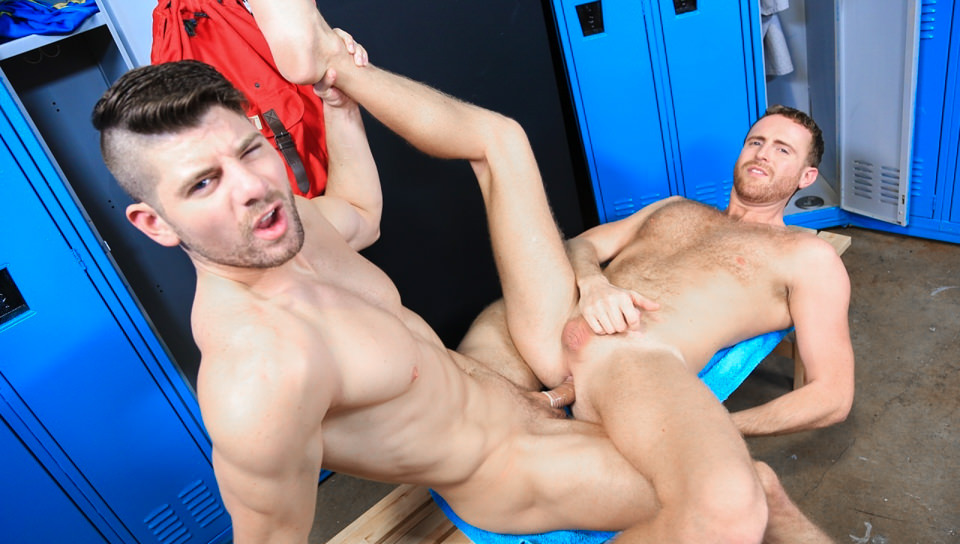 Jack Gunther is in the locker room undressing after his workout when Connor Halstead walks in. He too begins to undress, but he is being very shy about it because his cock is hard as a rock.
Jack notices and asks him why he is being shy and tells him to just show him. Once he sees the big uncut cock, Jack cannot help but stroke it and start sucking it.
Connor then moves to Jack's ass and begins rimming him. He then starts fucking him deep and hard bent over the bench.
Jack rides Connor's big throbbing cock for a while before flipping onto his back and where Connor fucks him hard until he cannot hold back and he pulls out and both shoot their loads at the same time…Join them!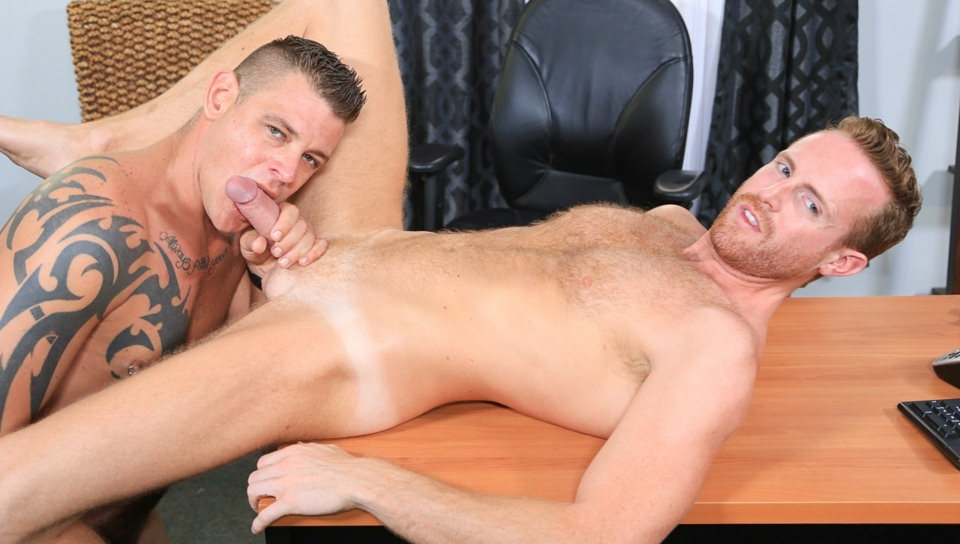 Jace Chambers is in his office and giving Jack Gunther a list of things he needs to do for the day. At first, Jack is writing everything down, but he gets distracted when he notices that Jace has a large bulge in his dress pants.
Jace notices his distraction and decides to take advantage of the situation. He stands, pulls out his cock and Jack is surprised at first when he sees how big it is.
He does his best to take all of it down his throat as Jace starts to face fuck him bringing cock sucking tears to his eyes. After sucking, Jace takes Jacks clothes off and moves to his ass.
Jace rims him deep with his tongue prepping him for his big cock. Jace gives no mercy to Jack as he starts fucking him and drives his cock all the way in. Once Jack is used to it, Jace fucks him harder and deeper to the delight of Jack.
For the final position, Jace clears off his desk and before fucking Jack he sucks his cock. Once he starts fucking him again it does not take long for Jack to shoot all over himself.
Jace pulls out and shoots a massive load of cum all over Jack and he even sprays him in the face…Join them!