Every gay porn video and gay porn image gallery of Ceasar Camaro.
Hair Color: Shaved Brown
Sign: Unknown
Eye Color: Brown
Dick Size: 6.5 inch dick
Height: 5'8″
Cut / Uncut: Cut / Circumcised
Weight: 195lbs
Sexual Positions: Versatile
Ceasar Camaro gay porn scenes at Extra Big Dicks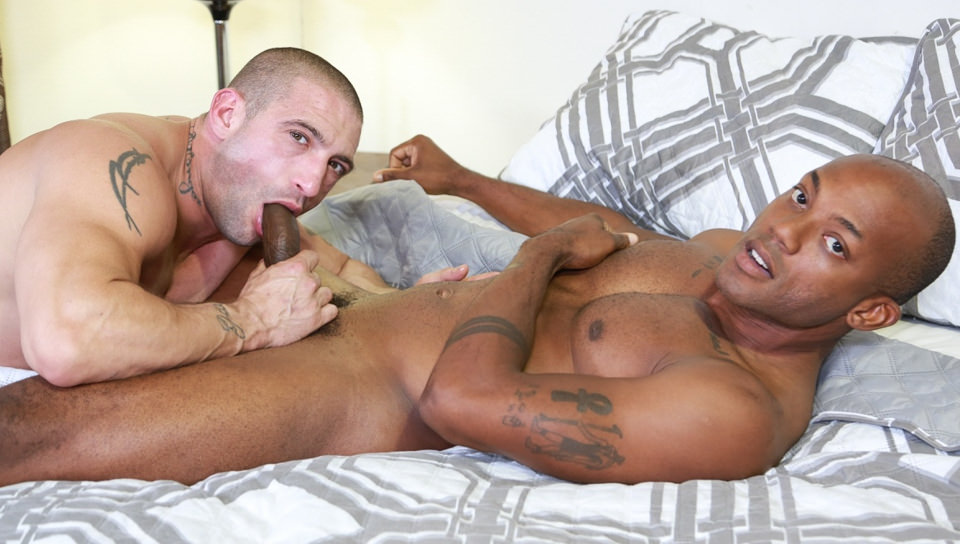 Ceasar Camaro has wanted Osiris Blade's big cock for quite some time and now he has him in his bedroom.
Osiris is teasing Ceasar stroking his cock inside his jeans and not letting him touch it.
He tells him to beg for it and he does. Osiris finally pulls it out and Ceasar starts sucking him and doing his best to take it down his throat.
Once they are both on the bed, Ceasar continues to service Osiris's huge cock and then they move into a 69 for a bit.
Osiris then starts rimming his ass while he continues to suck his cock.
From there he moves to start fucking Ceasar who has been begging for his cock in his ass.
He fucks him doggy style to start and then flips him on his back and fucks him deep until he cannot hold back and pulls out and shoots his load.
He then fingers Ceasar's ass while he shoots his load…Join them!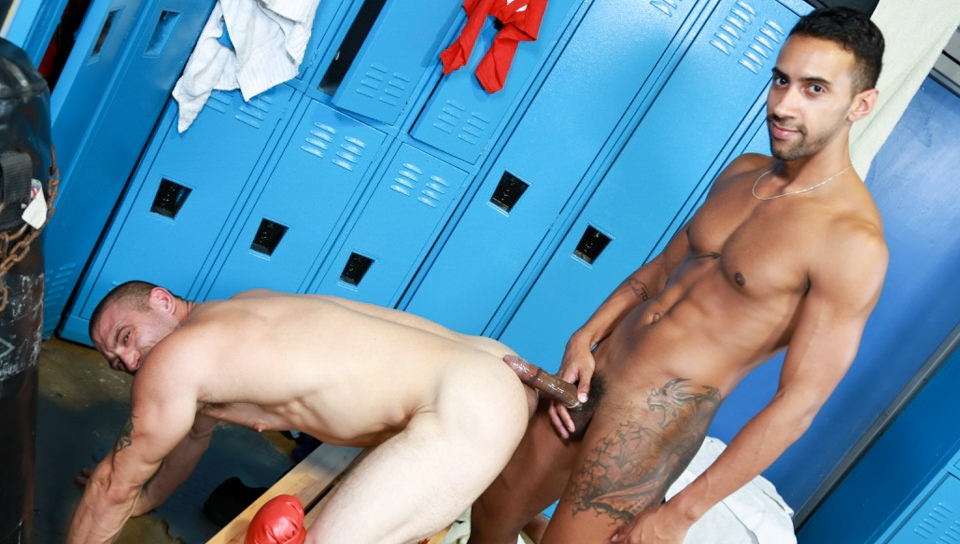 Ceasar Camaro is a boxer and has just finished his training session and is back in the locker room. Jay Alexander walks in and asks Ceasar if he would be willing to train him.
Ceasar thinks it is a joke at first because, although Jay has a great body, he does not appear to be the boxer type. He tells him that he would have to have some Big Balls and a Big Cock if he wants to be trained by him.
Jay responds by saying he actually does have a big cock and he grabs it through his shorts revealing it to Ceasar. Ceasar has him pull it out and once he sees how big it is, he drops to his knees and starts sucking it.
Ceasar chokes and gags on Jay's big dick for a while and then Jay has Ceasar bend over and he rims his ass. Ceasar wants to get fucked by Jay and Jay wastes no time in giving him what he wants.
Jay fucks Ceasar long and deep in a few positions until Ceasar cannot hold back any longer and he shoots on himself.
Jay then pulls his big dick out of Ceasar and blasts a huge load all over Ceasar's ripped chest…Join them!