All gay porn pics and gay porn videos of Alexander Garrett.
Hair Color: Black
Sign: Unknown
Eye Color: Brown
Dick Size: 9 inch dick
Height: 5'11"
Cut / Uncut: Uncut / Uncircumcised
Weight: 165lbs
Sexual Positions: Versatile
Alexander Garrett gay porn scenes at Extra Big Dicks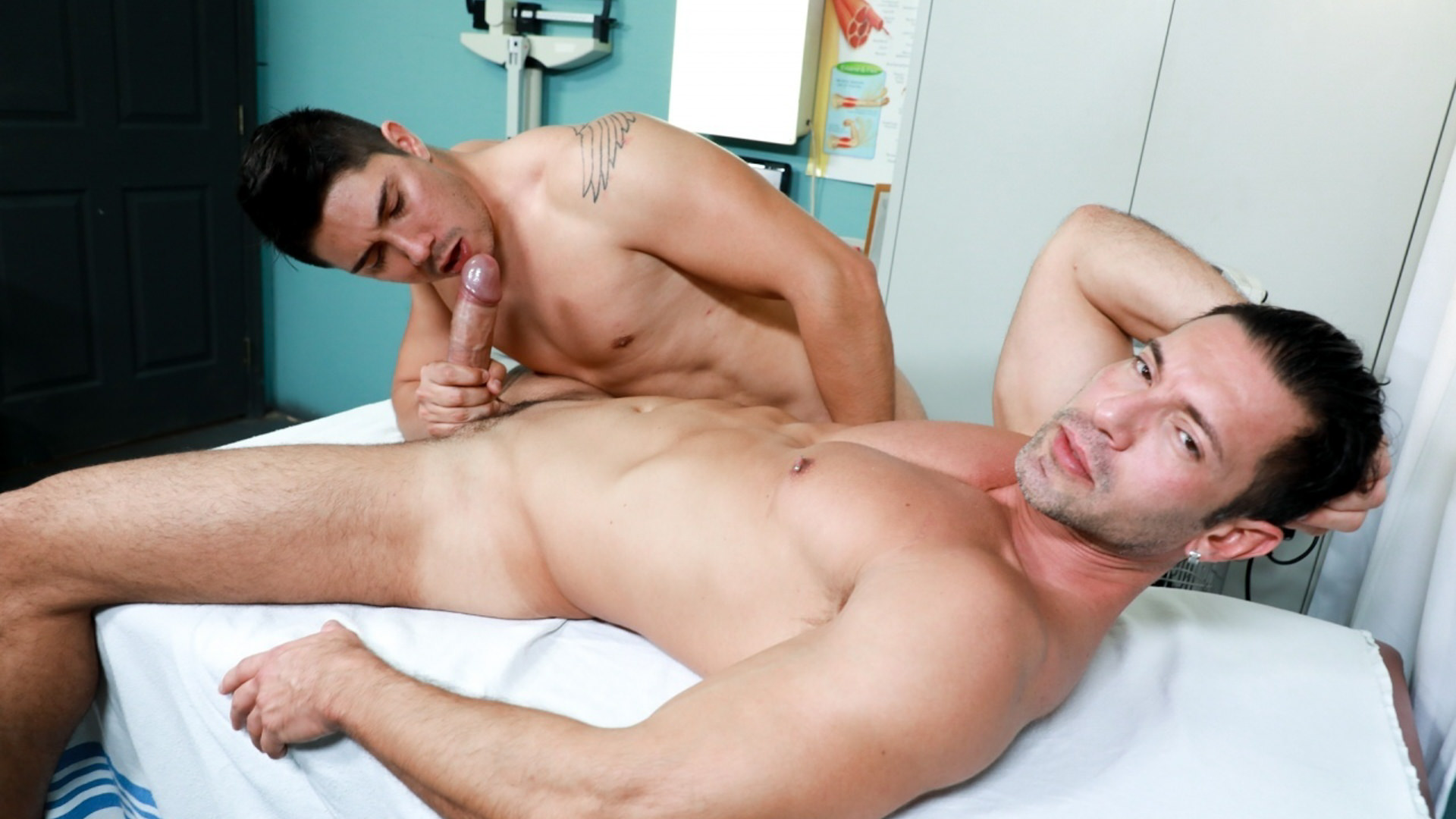 Alexander Garrett has been having some pain near his balls and Adrian Suarez is the best Doctor for this type of visit. Adrian inspects those big full balls as well as Alexander's thick uncut shaft.
Adrian can hear him moaning and his remark about no pain leads into Adrian wrapping his wet mouth around that thick throbbing cock. Alexander kicks back and watches on as his big dick is worshiped.
Adrian can't wait no longer and has him lay down on the exam table. He mounts him and slowly slides down on his hard dick until balls deep. Adrian rides that cock deep and hard until he nuts all over Alexander's smooth fit chest.
Adrian gets down on his knees as Alexander strokes his warm nut all over Adrian's face…Join them!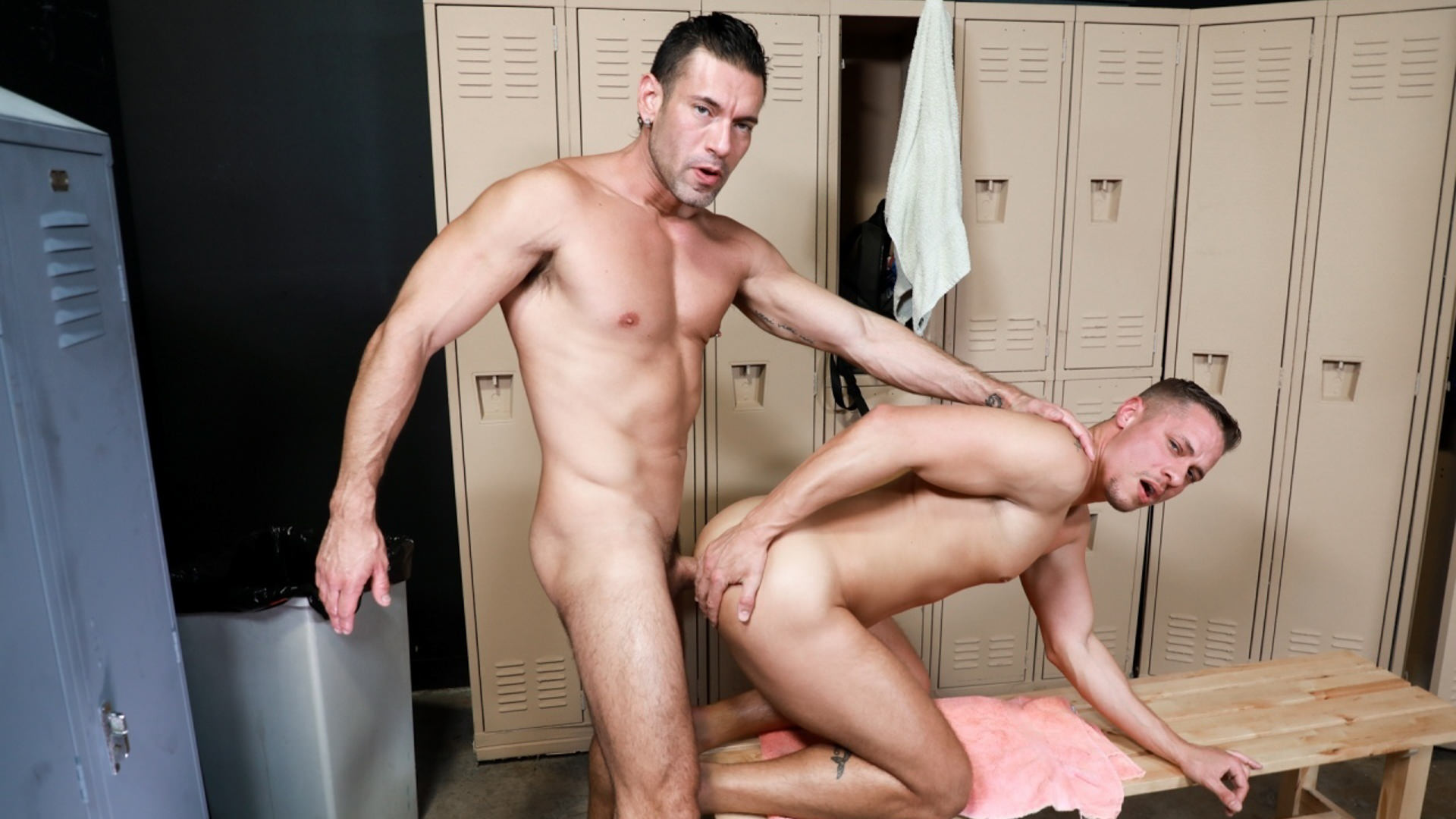 Aston Springs is back in his quest for big cock and this time he finds Alexander Garrett in the shower and sees that he is very hung. When they get back in the locker room he cannot help himself as he comments on Alexander's cock size.
He then starts sucking Alexander as deep as he can. Alexander rims Aston before fucking him from behind with his big cock. Aston then rides Alexander's massive cock deep in his ass.
He starts out facing Alexander and then spins around and continues riding him until he explodes with his cum. He stands up and then lies on the bench as Alexander shoots all over Aston's chest as Aston sucks his balls…Join them!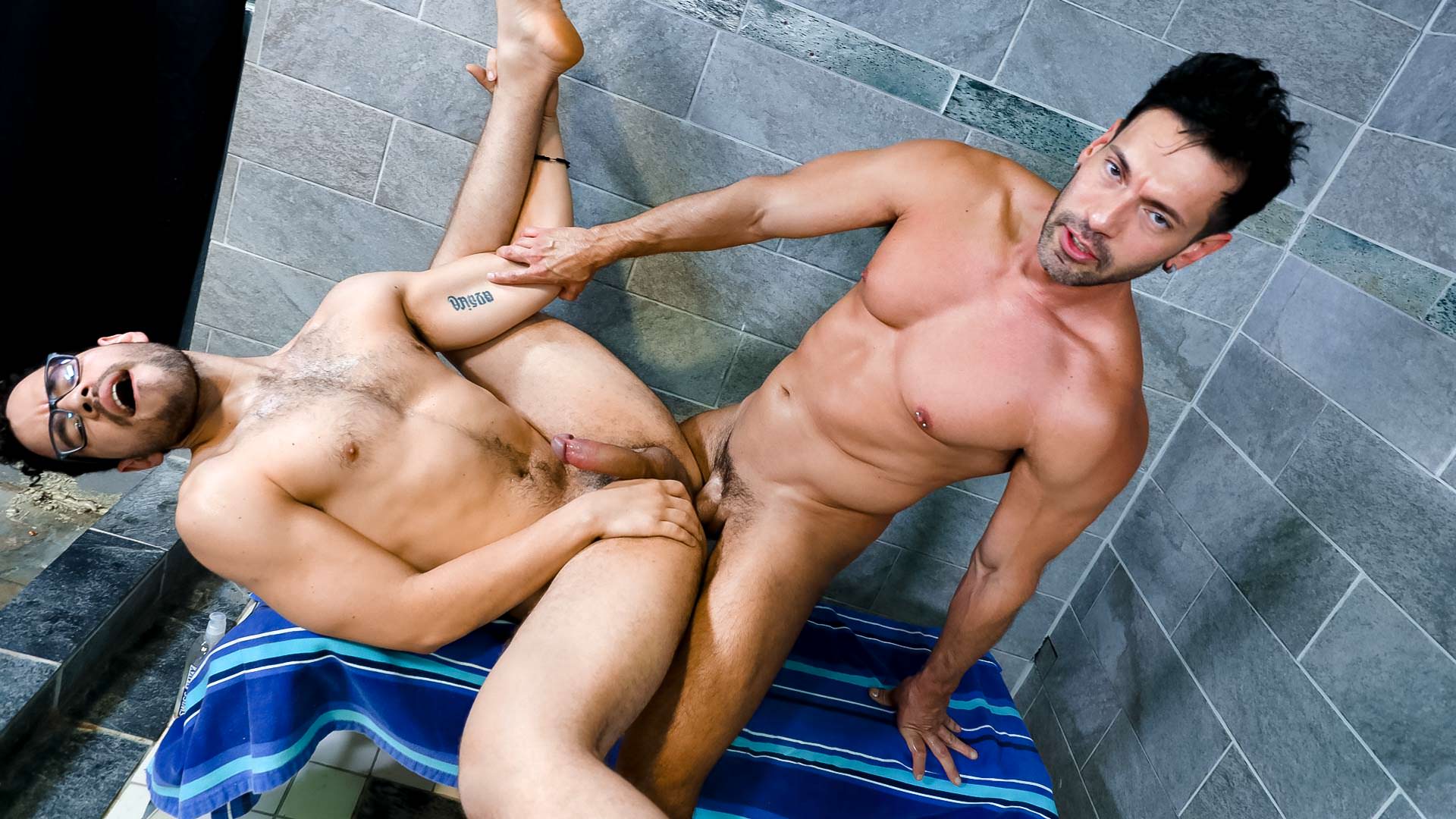 Both guys have entered the shower and when Alexander Garrett get's naked Angel Ventura is shocked to see how big his cock is.
Alexander stands in front of him and plays with it until it is fully hard and then tells Angel he can touch it too.
After stroking it for a bit, Angel sucks his cock. Alexander then sucks Angel's cock and then rims him against the wall.
He then fucks Angel against the wall and then Angel rides his cock before lying on his back and shooting his big load all over himself and then Alexander shoots…Join them!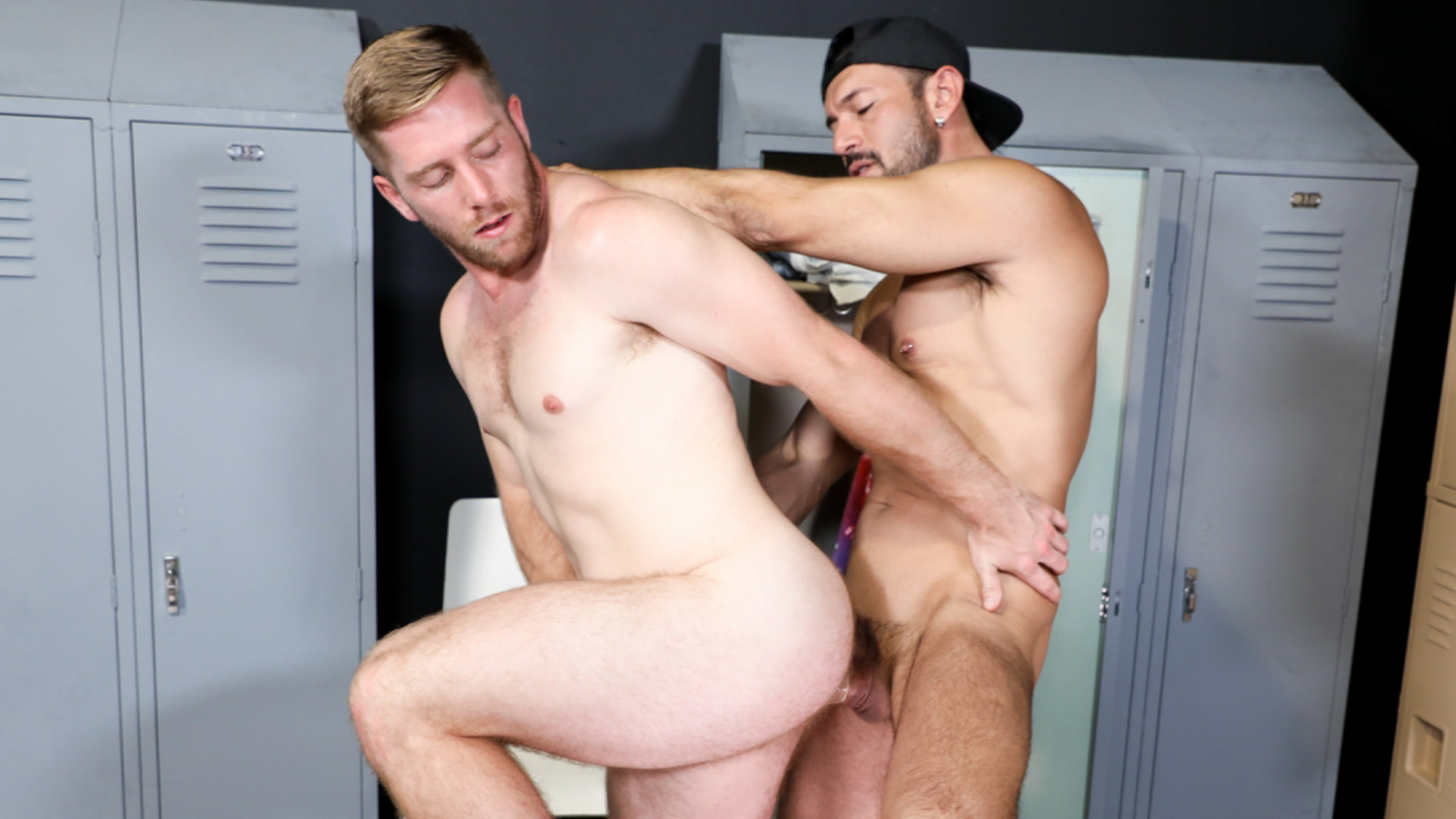 Scott Riley and Alexander Garrett are back in the locker room after their workout and Scott's shoulder is bothering him.
Alexander offers to help him my rubbing his shoulders and as he does, his massive cock gets aroused and rubs against Scott who is surprised and excited by it.
Scott grabs it and starts stroking it inside his sweatpants before pulling it out and sucking it.
He tries to deep throat all of Alexander, but struggles to do so.
They get naked and Scott bends over and gives his ass to Alexander who rims him while rubbing his massive cock on the gym bench.
Alexander then guides his big cock deep into Scott's ass as he fucks him from behind. Alexander then sits in a chair and Scott rides his huge cock.
Scott hem lies on his back and Alexander fucks him until he cannot hold back and he pulls out and then feeds his cum to Scott who eagerly sucks the last drops from Alexander's huge cock.
Scott then shoots his own load onto himself…Join them!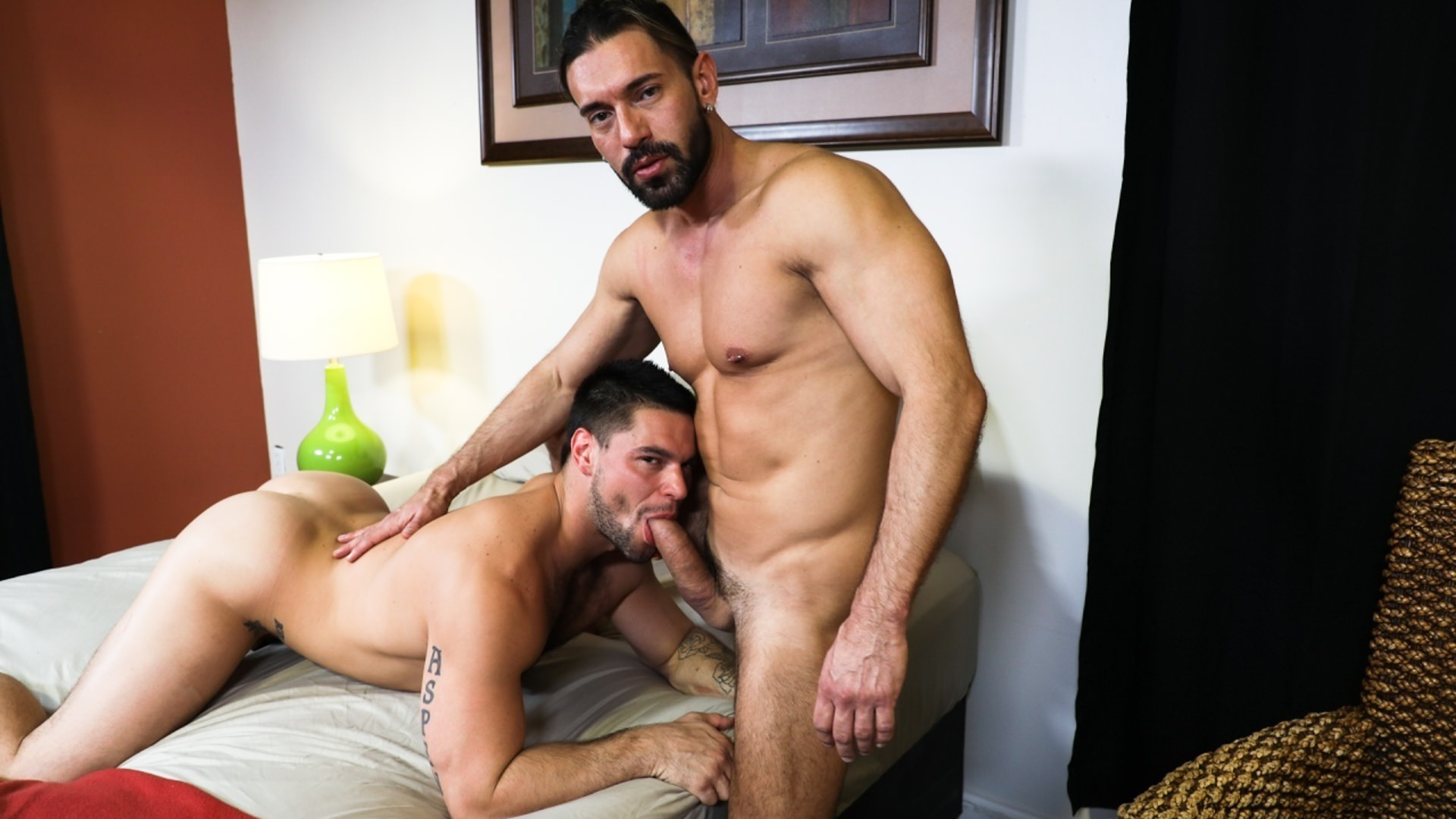 Aspen is finally ready to give up his ass to Alexander Garrett and he has been preparing by keeping a butt-plug in his ass all day. He is face down ass up when he calls Alexander into the room.
Aspen starts out sucking Alexander's big uncut cock as Alexander plays with the butt-plug in Aspens ass. Once he feels he is ready, Aspen begins by sitting down on Alexander's cock and taking it deep into his beefy ass.
Alexander then bends Aspen forward and fucks him from behind deep and hard as Aspen begs for his big cock. Aspen then lies on his side and Alexander continues to drive his cock deeper into his ass. Alexander Garrett then open's Aspen up and for the first time ever, Aspen shoots his cum with a cock inside his ass.
Alexander then pulls out and shoots his load all over Aspen's cock and balls…Join them!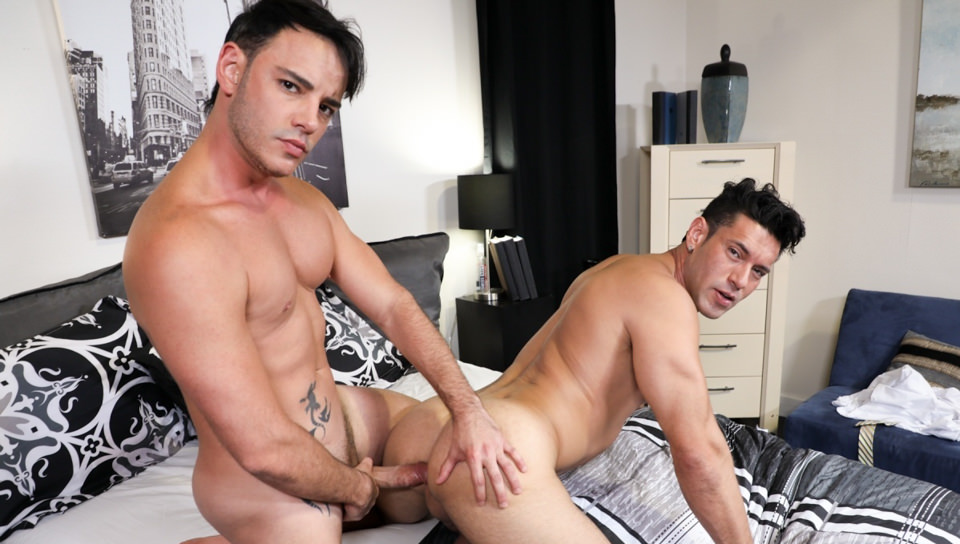 Alexander Garrett and Rego Bello have just returned from getting their STD Test Results and are both super excited because after many years together, they are going to make love bareback.
They agree that as lovers they will only go raw with each other and when playing with others they will use condoms.
Soon they are naked and Rego is sucking on Alexander's big uncut cock. They then move to the bed where they continue sucking each other's big cocks in a 69. Rego then moves to Alexander's ass and starts rimming him.
He then starts out fucking him raw doggy style at first. He then flips him over and continues to fuck him until neither can hold back their excitement and both shoot big loads of cum…Join them!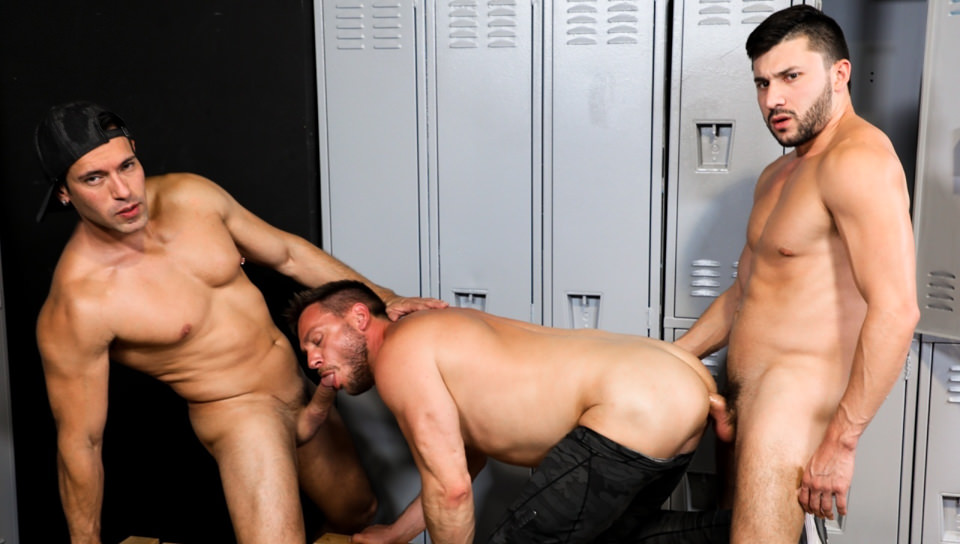 All three guys are sitting in the locker room and Hans Berlin is asking them how they met and if they are a couple. When he hears an accent coming from Alexander Garrett, he asks where he is from.
When he hears Venezuela he perks up and proclaims that he heard guys from there have big dicks. Scott DeMarco asks where Hans is from and when he hears Germany he says he heard that German cocks are thick and meaty.
Soon Hans has his cock out and Alexander and Scott are sharing it between their mouths. Hans then sucks both of their big cocks and tries his best to take both in this mouth at the same time. Scott then rims Hans's ass while Hans sucks Alexander. Scott them fucks him from behind. Scott then lies on his back and Hans rides his big cock while Scott sucks Alexander's massive meat. Alexander then fucks Hans on all fours for a while before flipping him on his back and fucking him until he cums. Both Alexander and Scott then feed their loads to Hans eager mouth and face…Join them!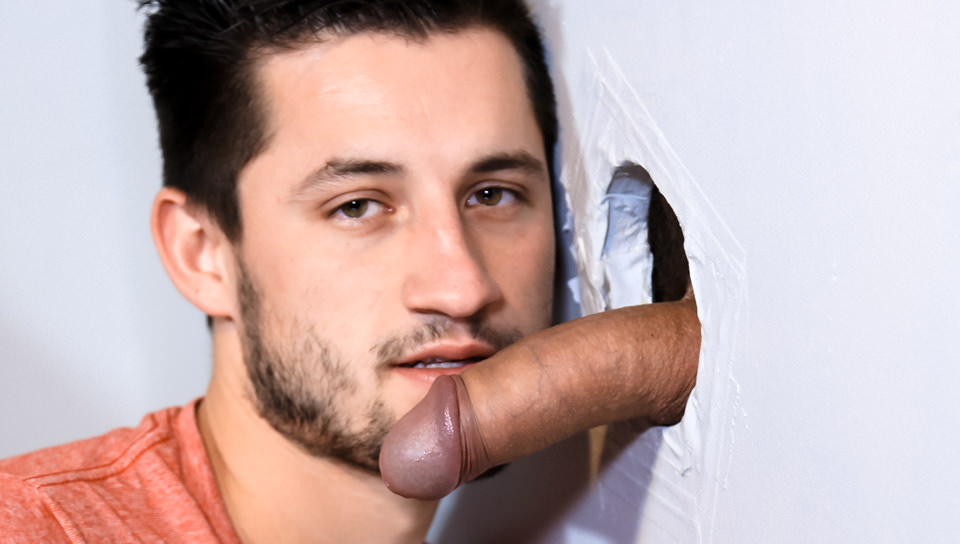 Alexander Garrett is ready to have his big cock serviced through the glory hole in the bathroom stall. Alex Gray enters the washroom and hears a noise coming from the stall and as he investigates he discovers a huge uncut cock on the other side of the glory hole.
He starts out stroking it with his hand and then drops to his knees and starts worshiping it. After a while Alexander comes out of the stall and continues to face fuck Alex with his big uncut cock. Alexander then bends him over a trash can and rims his ass and plays with Alex's cock and balls.
He then begins to fuck Alex slow and deep bent over the can before putting him on the floor until Alex blows his load. Alexander pulls out and shoots his thick load all over Alex's stomach and then Alex milks the rest of the cum from his cock as the two embrace in a kiss…Join them!
Alexander Garrett scenes at Men Over 30
Alexander Garrett and Rego Bello have been a couple for a while and they have decided to take their relationship to another level by bringing in a 3rd. Rego shows Alexander a couple photos of Tommy Regan who's just moved in living on the first floor of the apartments.
Rego informs Alexander that Tommy will be arriving shortly. Tommy shows up to the room and they all share some awkward small talk before engaging in a sexy 3-way kiss. They soon have Tommy's clothes off and they begin to explore his body as they exchange blow jobs with each other.
The intensity increases as each one takes turns sucking and kissing each other. Tommy gets bent over the bed as Rego rims his ass while Tommy continues to suck Alexander thick veiny dick. Alexander says he wants to see Rego fuck Tommy, but Tommy wants to watch Rego fuck Alexander first.
Rego begins to fuck Alexander showing Tommy just how great his cock will feel deep in his smooth ass. While the fucking continues their hands roam and the ones not fucking are either sucking or getting blown. Alexander then fucks Tommy long and deep as he moans in delight with every thrust.
Tommy is so turned on by Alexander's huge cock in his ass that he shoots his own load all over himself and Rego and Alexander add their own loads to his creamy chest…Join them!
Alexander Garrett and Rego Bello are husbands and they are getting ready for bed when Rego asks Alexander if he paid an important bill. Alexander tells him he did not do it and Rego starts to get upset with him. After some back and forth, Alexander admits that he is joking with Rego and he paid all the bills. The two then begin kissing passionately as their clothes start coming off. Alexander starts by sucking Rego's hard cock and then Rego does the same. Rego rolls Alexander up and rims his ass while going back and forth on his cock. He then fucks Alexander in several positions on the bed until both shoot their nice creamy loads…Join them!