Every gay porn video and gay porn image gallery of Chandler Scott.
Hair Color: Brown
Sign: Unknown
Eye Color: Brown
Dick Size: 8 inch dick (20cms)
Height: 6'0″
Cut / Uncut: Cut / Circumcised
Weight: 155lbs (70kgs)
Sexual Positions: Versatile
Bearback gay porn scenes of Chandler Scott
Ago Viera was hoping to spend the afternoon lounging in the pool, but when he finds Chandler Scott cleaning it, he realizes it's going to be a few hours before it's safe to go in.
Not wanting to waste his afternoon, he asks Chandler what else they might do, as he drops his towel to show his hard dick sticking straight up.
Chandler smiles and tells Ago there's plenty he can do with that, then leads Ago over to the patio sofa and pushes him up against the wall, sucking off the giant rock hard cock in front of him.
He bends over and lets Ago have his turn with his hole, but what his beau really wants is to for Chandler to fuck the cum out of him, so he bends Ago over and gives him his own deep dicking from behind, before flipping him over and pounding him until he jizzes all over himself.
By the time he's done that, Chandler is ready to empty his load, and he does that, coating Ago with his nut. Lucky for cum covered Ago, the pool is just about ready, assuming he doesn't mind one more splash down…Join them!
Bubba Dip and Chandler Scott are back in the Bear Den and once the interview is done Chandler the Otter takes control and has Bubba on his knees sucking his cock.
They swap BJs and soon enough Chanler has Bubba bent over fucking him.
Bubba loves when ge gets the chance to be fucked by an Otter such as Chandler.
Chandler gives him just what he needs as he pumps his ass in multiple positions.
Chandler gets Bubba on his back and fucks the cum right out of him which makes Chanler pull his raw cock out and blow his load all over Bubba's cum soaked chest…Join them!
Deviant Otter gay porn scenes of Chandler Scott
I'm sure this comes as no surprise, but I haven't always been the most organized otter.
Although I'm usually good about accounting for all of the raw footage after filming a fuck session, every now and then a few clips will fall through the cracks.
So a couple days ago while I was cleaning up some hard drives I stumbled upon some footage of me and my otter form another, Chandler Scott.
I honestly could not remember filming even one second of this footage, so I asked my Pup if he remembered where/when the footage was from and he couldn't remember either even though he was the one filming the entire time.
Well, after taking a closer look at the footage it finally hit me, this footage was from first time me and Chandler ever got naked in front of a camera together.
I remember at that time I was concerned about looking too sloppy, but we all know now what a hot mess I can be so I figured why not finally share it with you guys…Join them!
Extra Big Dicks gay porn scenes of Chandler Scott
As he sits in the sauna and begins to loosen up from the heat, Joe Parker starts to feel a little stirring in his shorts, so he figures he may as well make use of the time alone.
That feeling quickly goes away though, as Joe gets himself so worked up that now he wishes someone else were here to share in the good times.
Chandler Scott must've heard his call, or perhaps he just heard the moaning coming from the sauna and figured the getting was good.
But when he arrives, he's right in time to intercept Joe's nut and steal it for himself, and Joe is all too happy to give it to him any and every way he wants it…Join them!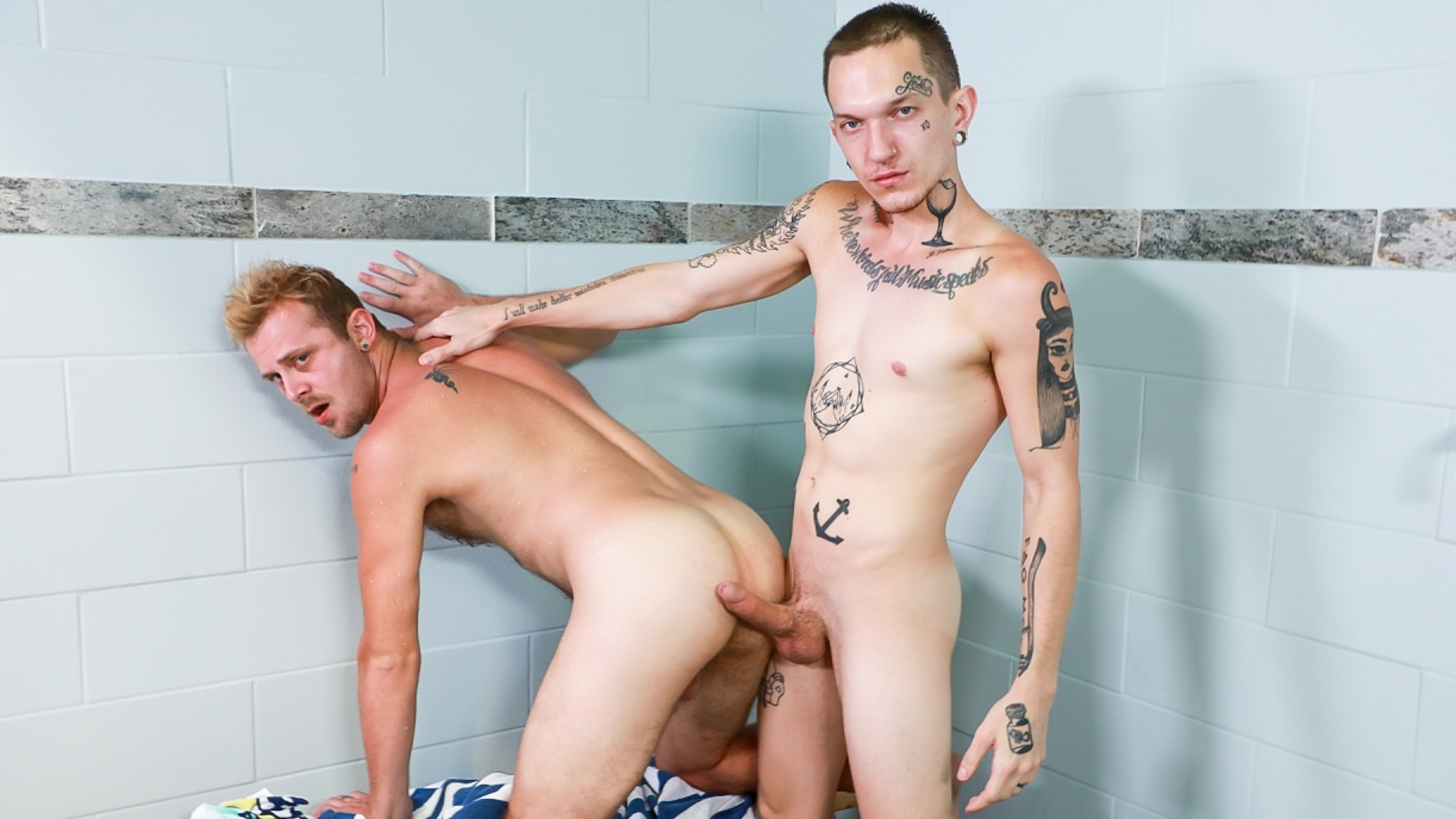 They've both been out in the sun all day killin it at the beach. They head into the showers where Dexx notices Chandler Scott's nasty sunburn. Chandler never puts enough sunscreen on but Dexx has just the remedy.
Chandler drops to his knees and begins servicing Dexx's big hard cock. Dexx fucks his mouth hard and deep until he bends that sweet ass over and buries his wet tongue deep inside.
The nectar makes his cock even harder and so he rubs it all over Chandler's eager hole until he slides his bare cock into that tight ass. Dexx fucks chandler all over the shower until Chandler gets flipped over on his back and cums all over his own hairy chest.
Dexx sees all the warm cum and pulls his raw cock out and strokes his long shaft until every last bit of cum is blasted all over Chandler…Join them!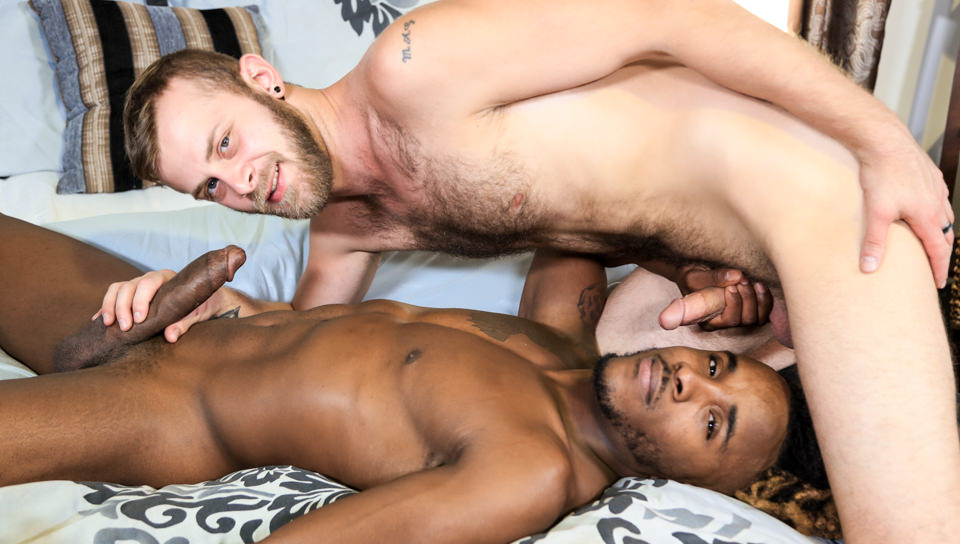 Pheonix Fellington has led Chandler Scott into his bedroom where they have a little small talk. Both have been chatting online for a while and the time is finally here to hook up.
Once the small talk is over, Pheonix pulls out his massive cock and Chandler is excited and scared of it. He does his best to take as much in his mouth as possible, but the cock is just too big.
They move to the bed in a 69 for a while and then Pheonix moves to Chandler's ass and he rims him until his hole is nice and wet for his big thick cock. Chandler sits on it at first and slowly lowers himself all the way down.
Once Comfortable, Chandler rides his cock like a champ. He then gets on all fours and Pheonix fucks him from behind for a while before flipping him on his back and starts fucking him so hard that he has to pull out and shoot his load all over him.
Chandler then shoots his own big load covering his hairy chest…Join them!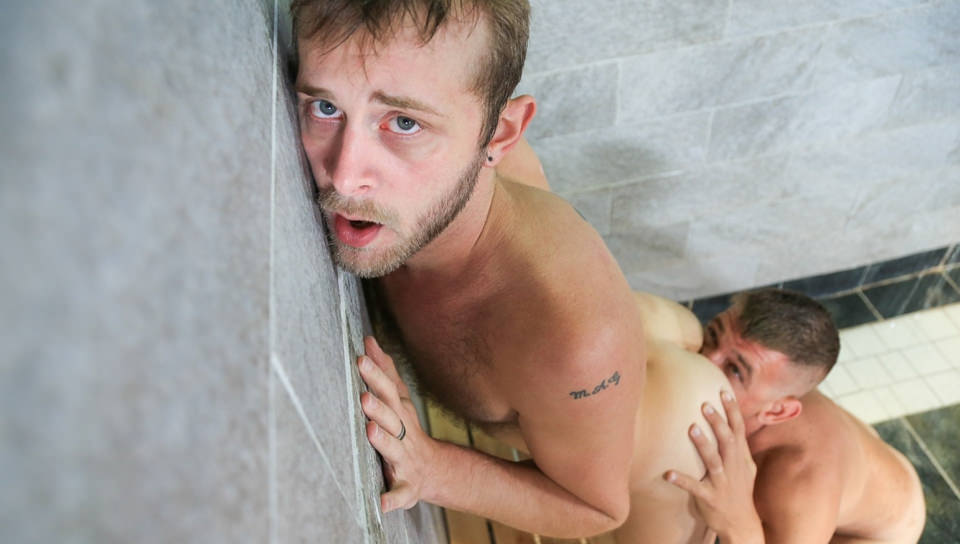 Jace Chambers is taking a shower when Chandler Scott comes in and begins watching him. He joins him in the shower and soon cannot keep his mouth off Jace's big cock. They exchange blowjobs with each other under the running water of the shower and both do a nice job of taking each other's big hard cocks.
Jace then puts Chandler up against the wall and rims his ass. He then slowly puts his big cock deep inside Chandler's eager ass and fucks him standing up against the shower wall. Chandler then rides Jace's hard cock for a while before lying on his back and as Jace fucks him he strokes his cock until Chandler shoots his load.
Jace then pulls out and blasts his load all over Chandler…Join them!
Watch as Chandler Scott and Parker Logan go from kissing to filling each other's holes with their huge cocks.
Men Over 30 gay porn scenes of Chandler Scott
Cameron Kincade and Chandler Scott have just finished their work out and have come to the locker room to dress down. Both are very sweaty and energized, not to mention horny. Chandler asks Cameron if he thinks he should possibly shave off his body hair and maybe he won't sweat as much.
Cameron says he has never noticed how hairy he was, but that he should keep the hair, it looks sexy on him. He runs his hands through Chandler's hairy chest and asks if he is equally hairy down below. As he explores Chandler's hairy body, both guys are excited and Cameron starts sucking Chandler as his cock begins to grow in his mouth.
Chandler then sucks Cameron and turns him around to rims his ass. Chandler fucks Cameron in all over the locker room and at the end he pounds Cameron hard until he shoots his cum right onto Chandler's furry belly.
Chandler pulls out and shoots a massive sprinkler type load all over Cameron drenching him in cum…Join them!
Hairy hunks Jack Winters and Chandler Scotts' big cocks are already hard as they begin making out together.
As they move onto the bed Chandler sucks down hard on Jack's big thick cock then plunges his hard dick deep into his tight asshole.
The hardcore fucking continues until both sexy guys are ready to cum.
Jack shoots his load first quickly followed by Chandler who sprays his load all over Jack's furry body.
Broke Straight Boys gay porn scenes of Chandler Scott
Not only is Chandler Scott good at fucking, but he's also quite talented in the kitchen, and Kaden Porter got to enjoy some of his baked goods this week but today Kaden's in for a different kind of treat from Chandler.
They strip down and Kaden goes straight for Chandler's ass, spreading it apart and rimming Chandler's tight hole, getting it wet with his spit as he runs his tongue along that sensitive entrance.
Kaden gives Chandler's cock some attention too before lying back and letting Chandler get at his dick, watching as Chandler works his magic and gets Kaden hard and horny.
Kaden's in the mood for ass tonight, and after a few deep kisses Chandler gets his ass eaten again until it's good and wet and ready for a hard cock.
Kaden slowly slides his member into Chandler's hole, letting him ride it as he sits back and enjoys that tightness around his pulsing bareback cock.
When they're tired of that they try a couple other unique positions as Kaden makes Chandler moan with each deep thrust of his rock-hard prick until Chandler's shooting his load all over himself and Kaden licks it up and gives Chandler a taste of his own cum…Join them!
Boys says: We've got four sexy studs in the studio today, and these guys are ready for a foursome fuckfest, skipping introductions and getting right to the action as they pair off and make out.
Chandler Scott and David Hardy go at it, kissing and undressing while Gage Owens and Tyler Griffin do the same, getting each other warmed up before moving in for some oral as Tyler sucks Gage and Chandler gets David's cock down his throat.
When they've gotten each other hard, Chandler and Tyler kneel on the bed and spread their asses open for Gage and David, who slowly slide their pricks inside of those tight asses and fuck them hard and raw.
When it's time to flip, David and Gage get their asses eaten out before getting them stuffed with Chandler and Tyler's big dicks, making out in the middle of the bed while their asses get stretched.
When they take a quick break, Chandler ends up getting his ass fingered by the other three guys and then things get a little rough as they tie his hands behind his back and take turns pounding that sweet ass and fucking that mouth.
When they're done dominating Chandler's sore hole, they drain their cocks all over him and cover him in cum…Join them!
Chandler Scott and Jason Sterling were getting bored with the same old indoor scenes, so these two studs are taking it out to the barn today to get their dick sucked and ass pounded. Jason is the first one to have his cock out and get some head from Chandler, but then Jason pulls an interesting stunt and hangs upside down from the ledge so that they can both get some oral action by 69ing.
When Jason's legs get tired from holding him up, Chandler helps him down and takes advantage of Jason's ass up in the air, rimming that hole and getting it wet for his dick. Chandler holds Jason's legs up and then slowly slides his hard, bareback cock inside of him, pumping Jason full of his fat dick.
Then they flip and it's Chandler's ass that's getting filled up with Jason's prick as he fucks him raw, bending him over and taking him from behind as Chandler braces himself on the barn wall. Jason takes cock next, riding Chandler's dick as they fuck on the barn floor until Jason cums into Chandler's mouth, and then Chandler spreads his own jizz between Jason's ass cheeks.
A kinky finish to a sexy outdoor scene…Join them!