Every gay porn video and gay porn image gallery of Alam Wernik.
Hair Color: Blond
Sign: Unknown
Eye Color: Brown
Dick Size: 8 inch dick
Height: 5'9″
Cut / Uncut: Cut / Circumcised
Weight: 165lbs
Sexual Positions: Versatile
Sexual Orientation. Gay
Nationality: Brazilian
Belami Online gay porn scenes of Alam Wernik
Serge Cavalli is back again for our next American Lovers scene with Brazilian model, Alam Wernik. Last time we saw Serge he was getting fucked as part of NakedSword's Last Rose movie, so we are happy to bring him back here to demonstrate his talents as a truly versatile performer. Since it only seems that people want to comment on the use of condoms in these scenes we have decided to save the effort of typing them again and disabled the comments section…Join them!
Falcon Studios gay porn scenes of Alam Wernik
Upper West Side. Desperate for money, Alam Wernik takes a job catering with his new friend Ian Frost. Much to Alam's joy the small casual affair takes place in a gorgeous Penthouse on the upper West Side.
The host, Austin Wolf is obviously enamored by Alam's broken English and stunning good looks. As the evening progresses Austin makes his move on party guest Parker Payne. When Austin calls Ian downstairs Parker makes his move.
Pointing to a camera on the wall Parker convinces Alam that if he really wants to get Austin's attention they should put on a show. They strip naked and Alam bends over the counter so Parker can tongue-worship his award-winning ass.
They switch places and swap blow jobs until Parker can't wait any longer. He shoves his cock in Alam's tight hole, fucks a load out of him and licks it off his washboard abs.
Parker shoots his load all over Alam's giant bubble-butt and the two give a devilish nod to the camera.
In case the show didn't do the trick Alam 'accidentally' drops his wallet on his way out the door…Join them!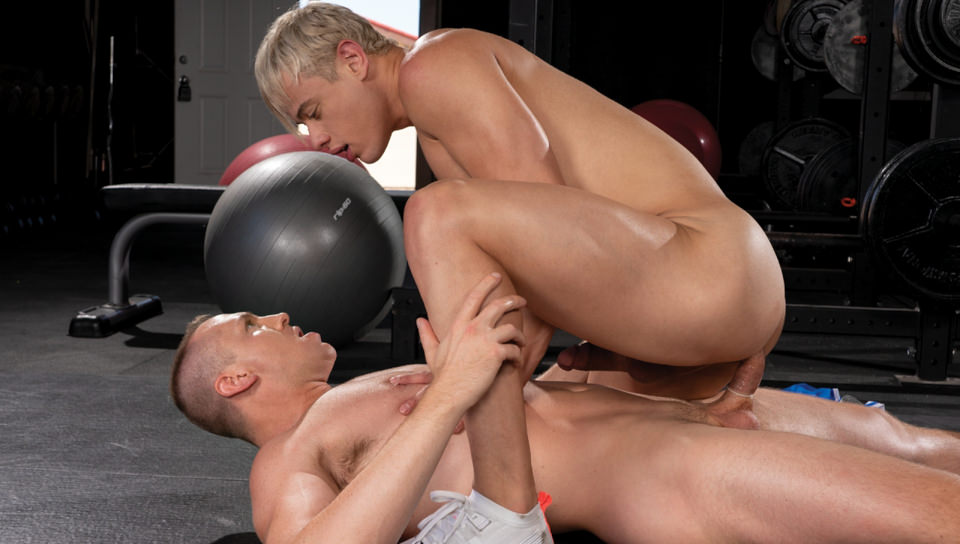 Adam Gregory is training Alam Wernik at the gym, and when Alam takes his shirt off at the end of the session, Adam makes his move on the young stud. Alam can't resist Adam's manly touch and bends over to offer up his ass.
Adam goes in deep with his tongue and opens Alam up, commenting on the tightness of his ass. Alam wants to get fucked but not before he gets a taste of Adam's thick dick. He turns around to take Adam down his throat and when Adam is throbbing hard, Alam bends over again to take his trainer up his ass.
Adam is swift and fast getting his hard cock into the young, tight stud. Alam moans out as Adam picks up the pace to stretch his tight ass. Alam wants to give Adam full control and rolls the hunk onto his back.
Once in position, Alam hops on to ride Adam fast and deep. Alam's hole feels amazing but Adam is going to the finish line just the way he likes it. He gets Alam back onto the floor and pumps the stud full of cock until Alam unleashes his load all over his own cut abs.
When Adam sees Alam's cream, he pulls out and covers the stud with his own creamy load…Join them!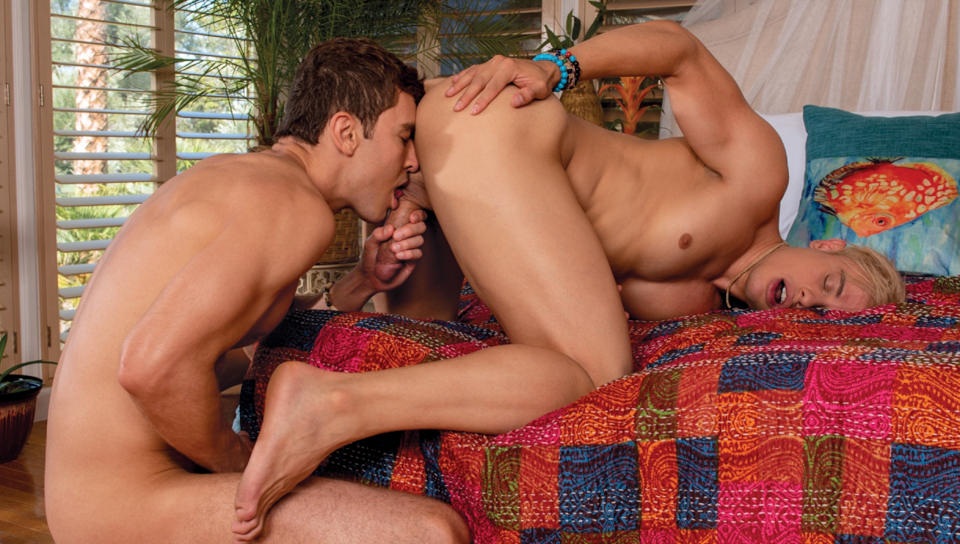 Brazilian studs Alam Wernik and Alexander Muller head inside after sunbathing and immediately lose their swimmers. After a quick make out sesh, Alam is on his knees and gagging on Alexander's uncut pole.
Alexander makes sure Alam doesn't miss an inch as he holds his down until Alam gasps for more air. With his cock still lodged down Alam's throat, Alexander licks his finger and slides it into Alam's smooth, tight hole.
Power bottom Alam is ready for more and climbs on top of Alexander to ride his thick pole. The two keeps their lips tightly locked while Alexander continues to drill Alam's ass. Before they switch positions, Alam bends over to let Alexander lick his pre-fucked hole.
Alam can barely take it and begs Alexander to put his cock back inside. As Alexander drills Alam's prostate doggy style, Alam blasts his load out onto the bed.
Alexander keeps pounding Alam relentlessly until his pulls out and shoots his creamy load all over Alam's face….Join them!
Although we are officially starting our new American Lovers series next month, we thought that we would give you a little teaser. Our Sven Basquiat is paired with Falcon Studio's Star Alam Wernik.
Sven really gives it to Alam as he tops the American star in multiple positions pounding away until he's ready to bust. These two might look like brothers but they fuck like long time lovers releasing some serious sexual tension. Don't miss this standout pairing…Join them!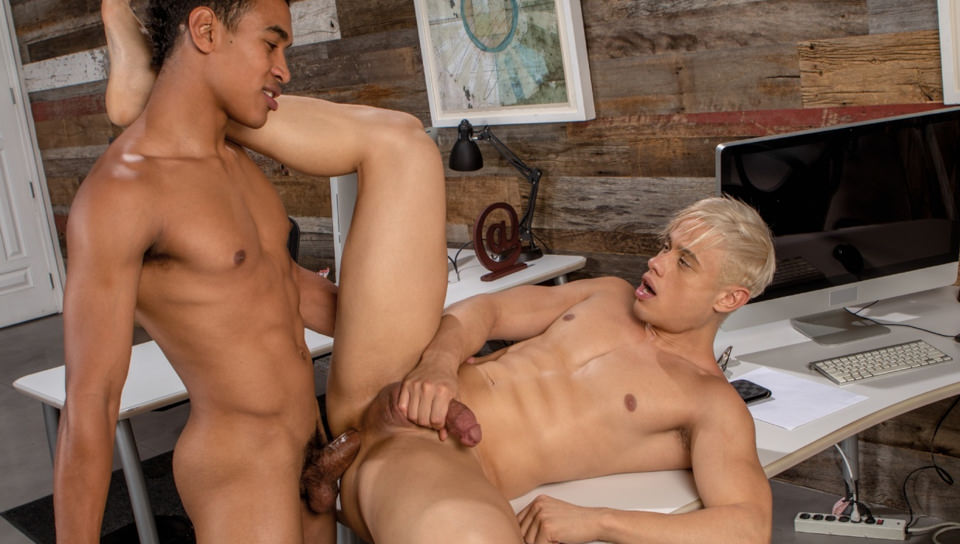 Alam Wernik is back in the office after his mishap with his slacks earlier in the week. His co-worker, Mateo Fernandez opens up his computer and stumbles on a video of Alam fucking his insatiable ass with a fuck machine. Mateo instantly gets hard and pulls out his uncut cock to start stroking it.
When Alam notices what's happening, Mateo taunts the techie with his cock and slaps it on the desk a few times. Alam takes that as his que to invite Mateo over to his desk and get on his knees to service the thick meat swinging in his face. Alam does as Mateo wishes and works his way from tip to balls on Mateo's uncut pole.
After taking Mateo's meat down his throat, Alam offers up his succulent hole for a taste. Mateo dives right in and tongue-fucks Alam's famous ass to lube it up for something bigger. Alam begs for more, so Mateo honors his co-workers request and slides his thick cock deep into Alam's eager hole. Alam grips the edge of the desk he's bent over on to take the hard pounding that Mateo is delivering.
The two techies switch position with Alam on his back so he can stoke his own uncut cock while he takes the pounding from his co-worker. With Mateo deep inside, Alam erupts with a thick load spurting onto his sweat-glistened abs.
Mateo pulls out and adds his own load to the mix, glazing Alam's drained cock and balls with his creamy load…Join them!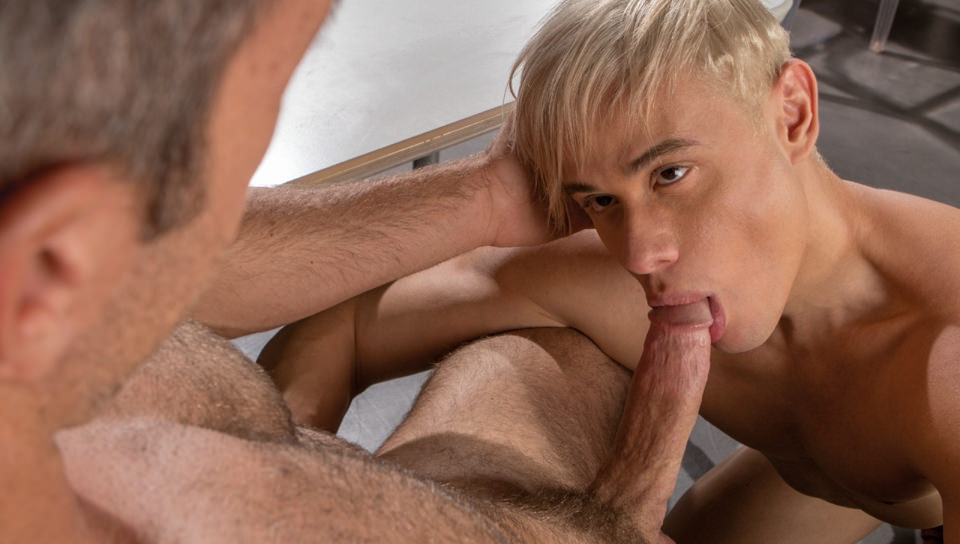 Alex Mecum and Alam Wernik hardcore ass fucking….Join them!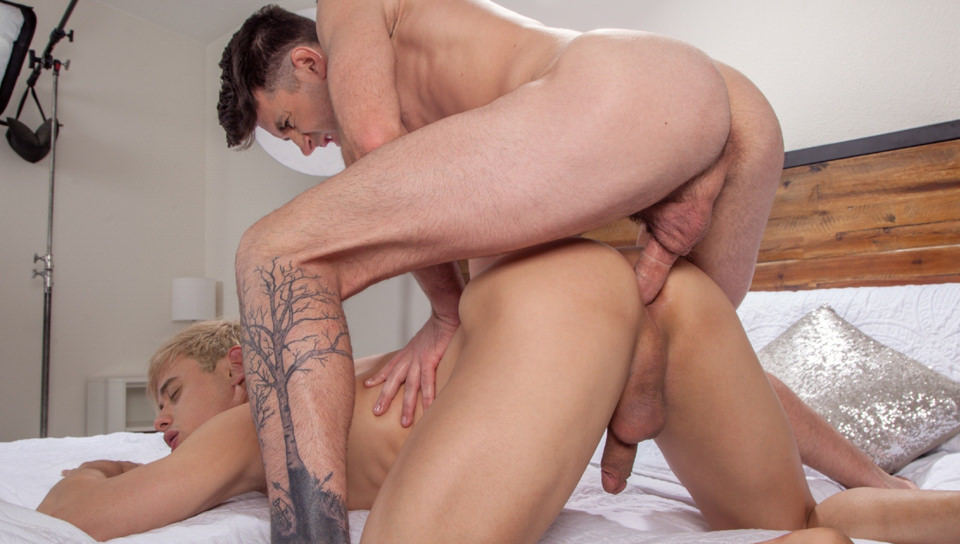 With the crew on break from Zack and Jack's porn production, Zack (Woody Fox) finds himself alone on set with social media superstar, Alam Wernik. Alam is eager to show off his assets and asks Zack if he wants to touch it.
Zack can't resist the temptation and soon finds himself tongue-deep in Alam's smooth hole. Alam opens up with each probing flick from Zack's tongue. It's all the invitation Zack needs to rip off his clothes to see what else Alam has to offer.
Alam turns around to get Zack's giant cock in his mouth and works it until Zack is hard and ready to go. Zack is fixated on Alam's perfect tight ass and can no longer resist his instincts as he slips his extra hard dick into Alam's hole.
The muscle stud pounds away on his porn star's butt, opening him up and making him beg for more. The guys mix it up when Alam rides Zack pole before he gets on his back to let Zack drill even deeper.
With Zack in complete control, he slams Alam's hole until he makes the young stud blast his load all over his tight body.
With the sight of all that cum dripping everywhere, Zack has Alam suck his dick one last time until he creams all over Alam's face…Join them!
Naked Sword gay porn scenes of Alam Wernik
Alam Wernik is up to his tricks again, this time luring beefy, stoic security guard Arad Winwin out to Logan Moore's yacht, the "No Vacancy."
Arad knows he may lose his job but there's no way he can resist Alam's angelic good looks, smooth, muscled body, big juicy ass and thick cock.
Soon the two suntanned hunks are below deck naked and rocking the boat.
A steamy mutual cock sucking session ends with Arad on top, sticking his thick dick in Alam's pristine tight hole.
They fuck and suck loads out of each other as the sun goes down. Title:THE CHOSEN FEW (1:52:26) Starring: Alam Wernik, Arad Winwin, Danny Gunn, Dante Colle, Jacob Peterson, Logan Moore, Michael Del Ray.…Join them!
Men gay porn scenes of Alam Wernik
Young blonde dude Alam Wernik is having his first training session with his new personal trainer Arad Winwin.
Alam gets the hang of the first exercise quickly and he easily moves his muscular young ass and legs into the perfect position.
Arad feels Alam's muscled body with both his strong hands.
With all that squatting, Alam could use a massage, so Arad has him lie across his hard thighs as he gives the pretty twink a rubdown, then he rips open his pants and squirts oil all over his ass.
The trainer ties the bottom's wrists and spanks his perfect ass, telling Alam to suck his dick before teasing his little hole with his fingers and his cock till Alam is moaning in desire for his thick pole.
Arad penetrates the bottom in doggy style, then Alam gets to show off his squat form as he rides the top's cock.
The handsome yoga master fucks Alam in mish till the bottom cums, then gives him a hot facial. Time to finish the workout.