Every gay porn video and gay porn image gallery of Marc Montana.
Hair Color: Brown
Sign: Unknown
Eye Color: Brown
Dick Size: 8 inch dick
Height: 5'9″
Cut / Uncut: Cut / Circumcised
Weight: 165lbs
Sexual Positions: Versatile
Marc Montana gay porn scenes at Active Duty
Enjoy this compilation of Active Duty Favorites: Big Dicks. Starring: Markie More, Richard Buldger, Donte Thick, Quentin Gainz, Elye Black, Marc Montana, Princeton Price, Johnny B II, Zack Matthews, and Spencer Laval.…Join them!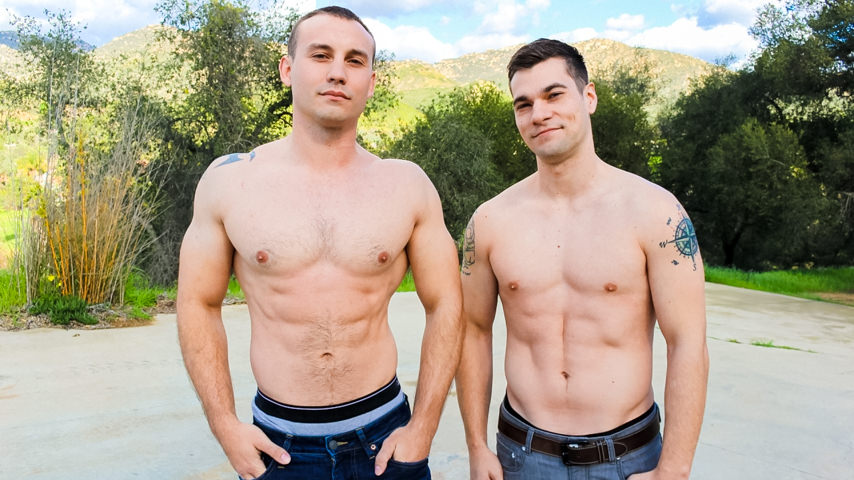 They kick back and begin stroking their dicks until Marc Montana decides to wrap his eager fresh mouth around Princeton Price's hard dick.
Marc has come a long way and he loves to feel a hard dick throb in his soldier mouth but he didn't expect what was coming next.
Marc bends over Princeton's tight soldier ass and spreads it open with his thick hard cock making Princeton squirm with delight.
As that hole opens up and swallows Marc in he begins to thrust balls deep making that sweet sexy slapping sounds with his full balls.
Marc can't keep it going much longer as his balls are ready to explode and so he pulls his raw cock out of that tight ass and they stroke their cocks together.
Princeton looks up at Marc and amazingly blasts an even bigger load than his first and Marc thinks its so hot that he uses some of the cum on his cock and blasts his load all over Princeton leaving him cum drenched…Join them!